1 turned into 4!
Lamora
(4)
February 14, 2014
Hi all, yes-- I know it has been a while.. that is going to change tho..
I cannot remember the proper name for this plant, can someone please tell me? the ID fell out somewhere along the line..
I got this a while back. She was so pretty, then came some pups and they started to grow. (should have taken a picture of that) We were thinking they were "flimsy" on her, not strongly attached. Is this normal for them? She never did flower-- will she later on? I really cannot find much info on this particular plant.
This morning we woke up and all the pups were just laying there beside her. Don't know if the cat knocked them off or if they just fell off.. But as you can see, I took off some of the bottom leaves-- not too many-- and potted them all.. did i do good by them? It-- or they, now, are such a pretty plant, we would really like to see them survive.
And please-- proper name? Most my plants have a tag in them and I usally write them down, but it isn't in my notebook for some reason..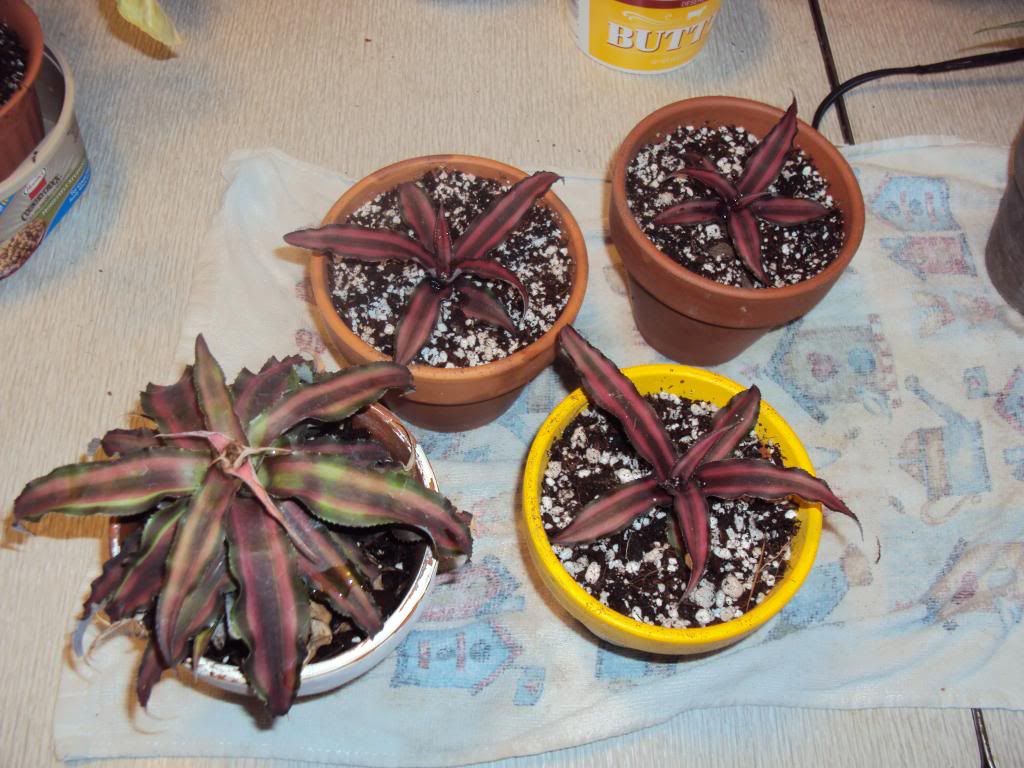 thanks again
Marjie :)