Fiesta miniature Neo's.
devo_2006
February 26, 2008
Miniature Bromeliads, and especially the mini NeoÂs have been gaining interest with local collectors over the last few years. This interest has been driven by the perennial Âlack of space issue many collectors face, and the fact that many Ânew varieties have been made available here, thanks to importers bringing in a wider range of these little plants, primarily sourced from Australia.
Here is a selection of some of the minis that were on display.
Neoregelia lilliputiana (Frist prize winner)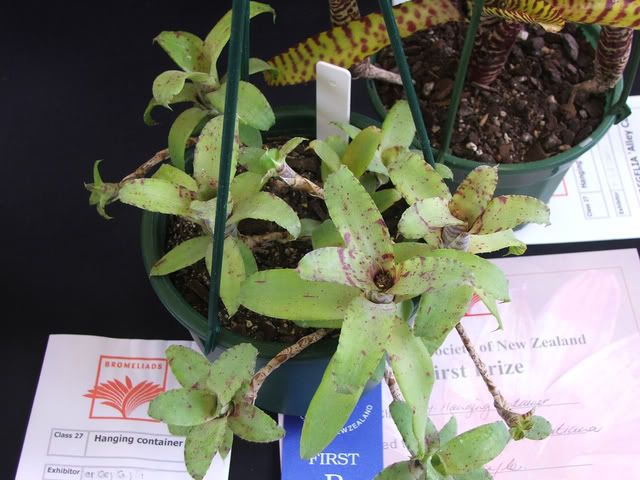 Neoregelia GraceÂs Avalanche
Neoregelia Cheers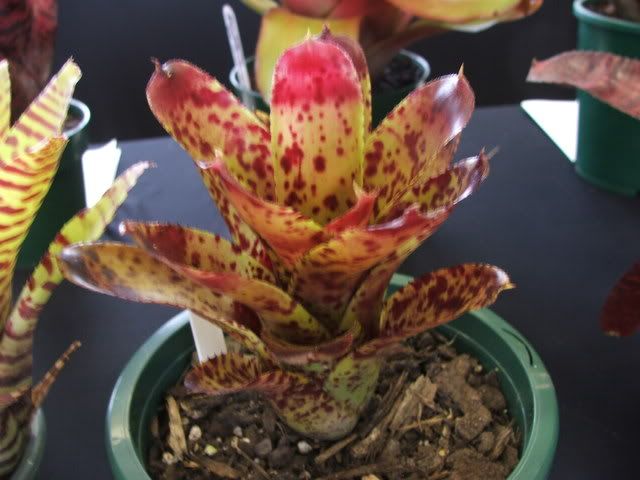 Neoregelia Wild Tiger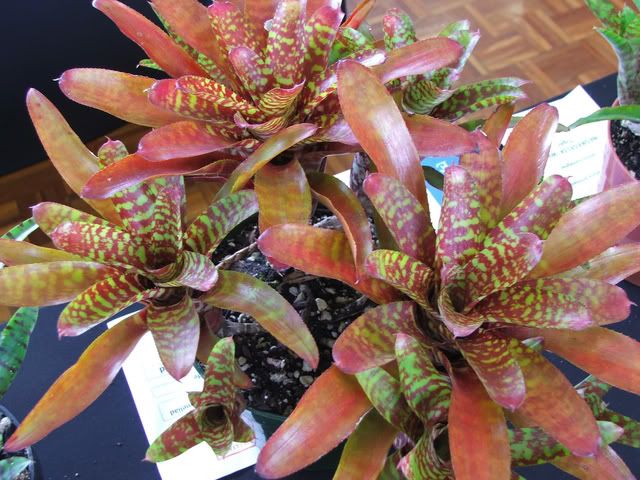 Neoregelia Annick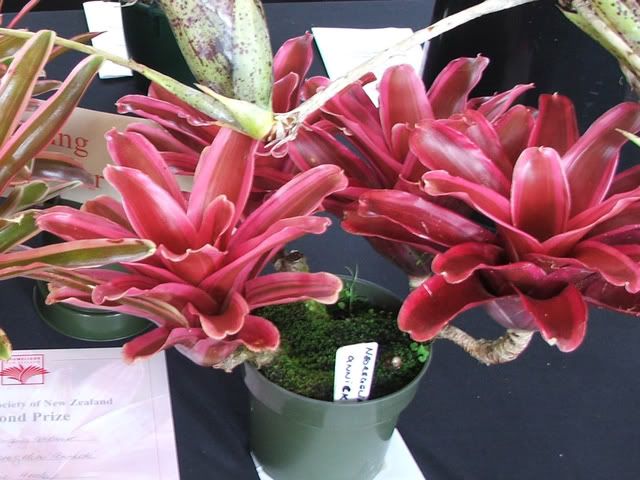 Neoregelia Granada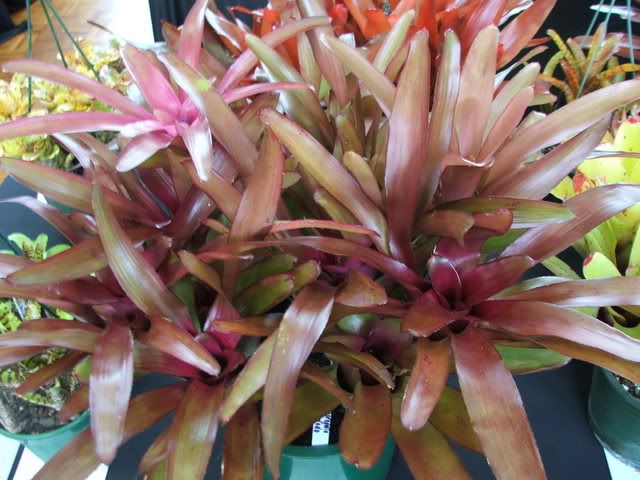 Neoregelia ampullacea x