HAVE: Peanut Cactus for Euphorbia Milii / Crown of Thorn
senjanevada
(9)
August 28, 2008
I have many clumps/cutting/root of healhly peanut cactus. It produce bright yellow flower. I am looking to trade with Euphorbia Milii / Crown of Thorn, any color will do.
Please send me healthy and reasonable size of cuttings/roots and I will send the same thing as return. Sad to say that I lost many of plants from the previous trading because of that.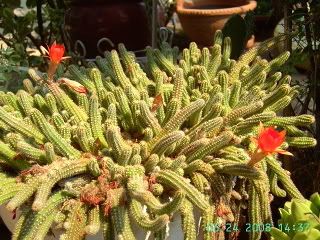 Thank you and have a great day.