More About Mediums...
I did a little bit of re-potting today, so I snapped a few quick pictures of the ingredients I'm using in my custom mixed medium.
This is the bag the granite chips come in...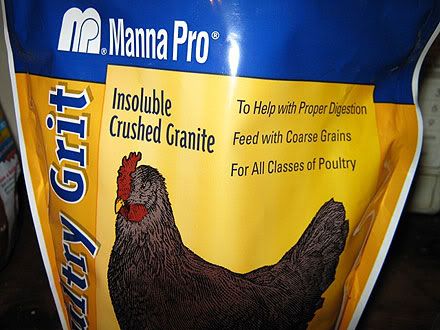 The chips are close to the size of small aquarium gravel...
This is what the pine bark comes in... notice it states "100% fir bark"...
Here's a freshly re-potted baby Amputo bulb...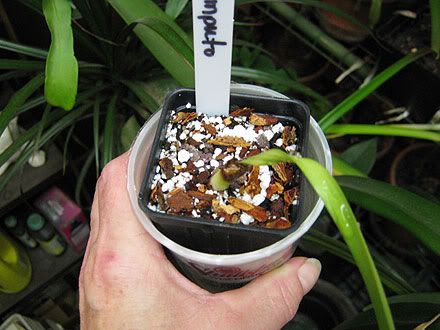 Another pot of bulbs in the same medium...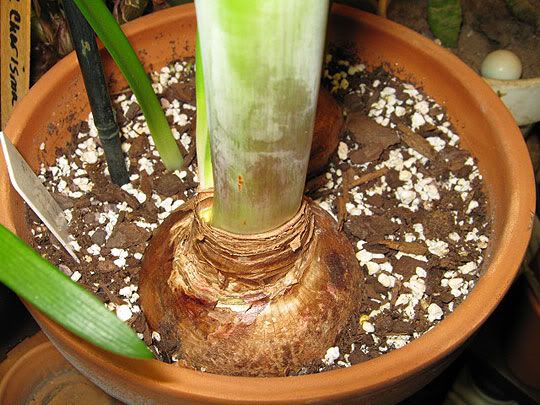 And these are seedlings from seeds Kristi sent me... they're currently in 4" pots, in regular potting soil, and they've grown quite nicely under lights...
The seedlings will be re-potted into my custom medium mix very shortly. I only use bagged potting soils to start seeds in, and I re-pot them into a more porous mix after they gain some size.
To recap... my medium is made up of small pine bark pieces, granite chips, and perlite. I didn't show the perlite bag, because I figure most of you already know what that looks like.
When I re-pot, I fill in around the roots with the medium, and then tap the side of the pot to settle it better. There's no need to pack it in tight. Then, I simply water it in until the water runs out the drainage holes, place a saucer under the pot, and put the whole thing where it can get plenty of bright light.
Happy Gardening!