Fiesta Vriesea on show.
devo_2006
February 24, 2010
Here is a collection of the Vriesea on show at this years Fiesta, as much as IÂm a neo addict, I must say these Vriesea are just fantastic plants & they really do add a stylish touch to any bromeliad collection. I remember lining up to buy the first release of Tasman hybrids in 2003, they were primarily "green" plants with tessellationsÂbut they were something new, & very much sort after. Now in 2010 weÂre almost spoilt for choice with a whole range of well coloured, & well patterned foliage Vriesea, theyÂve come along way in 7 yrs... IÂm really looking forward to what will be released over the next few years.
OK, now for the main courseÂ
First up, is the classic sp Vr fenestralis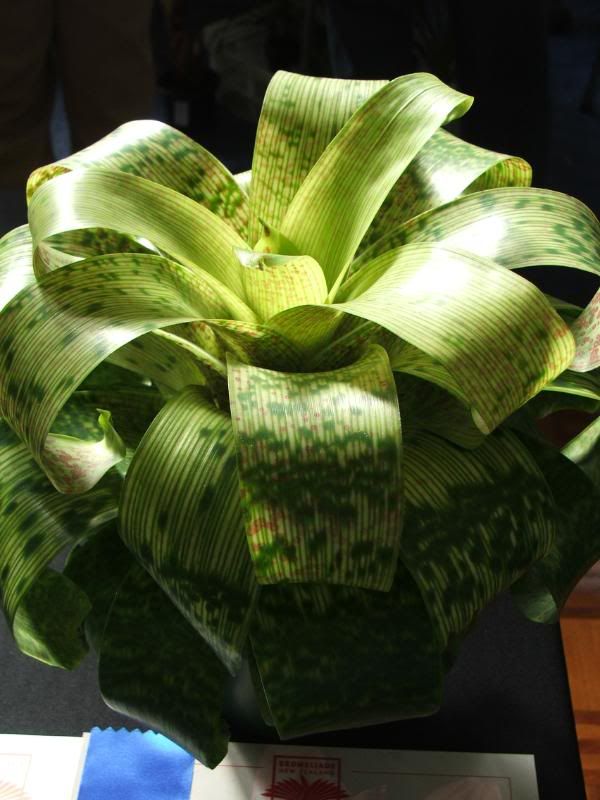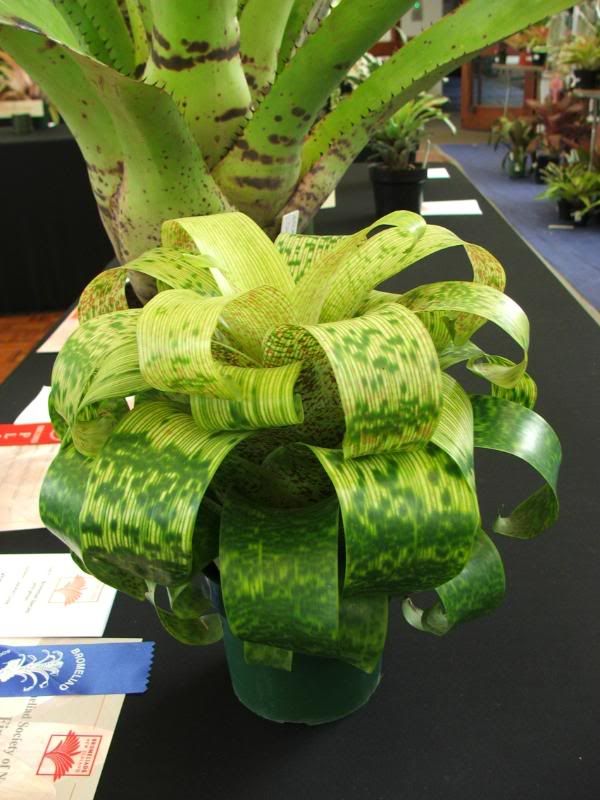 A NZ favourite, Vr. Golden Legend that originally came from Aussie.
Next, the main prize winner, yes itÂs the popular Vistarella
Vr. Misty Pink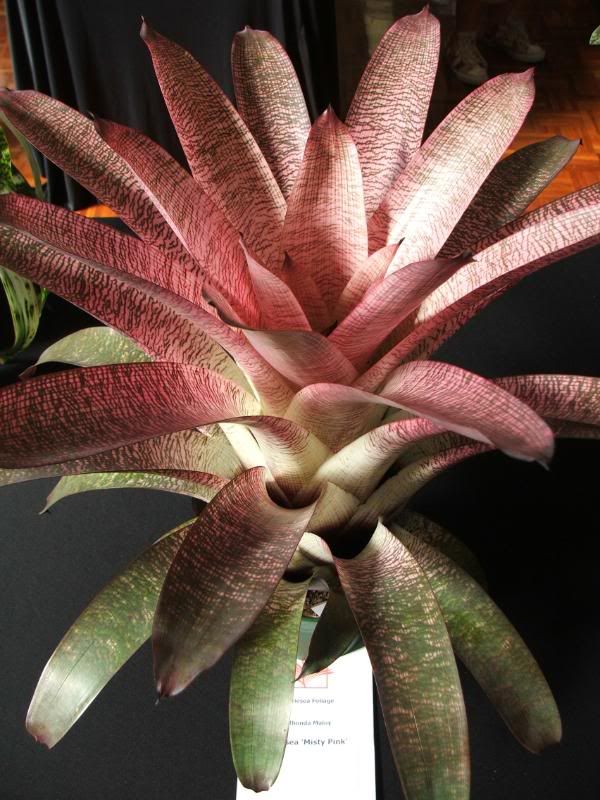 Vr. Pink Magic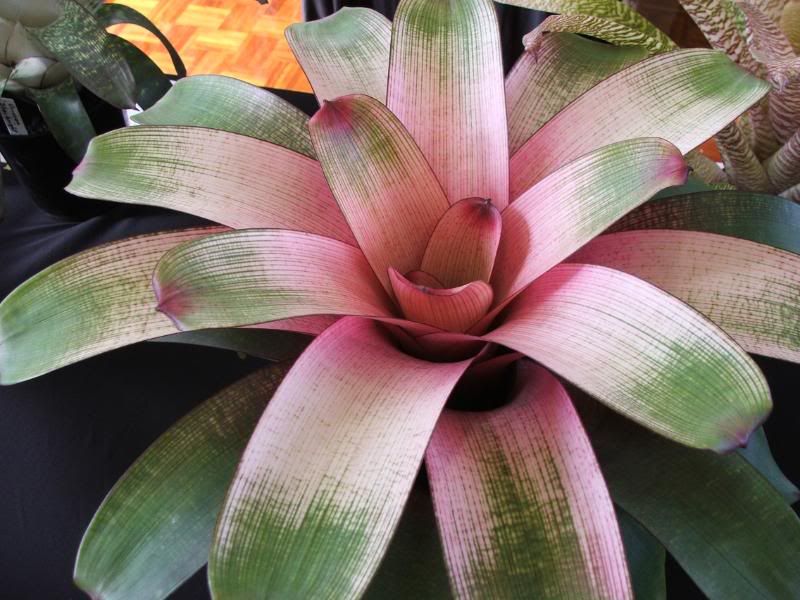 Vr. Tasman hybrid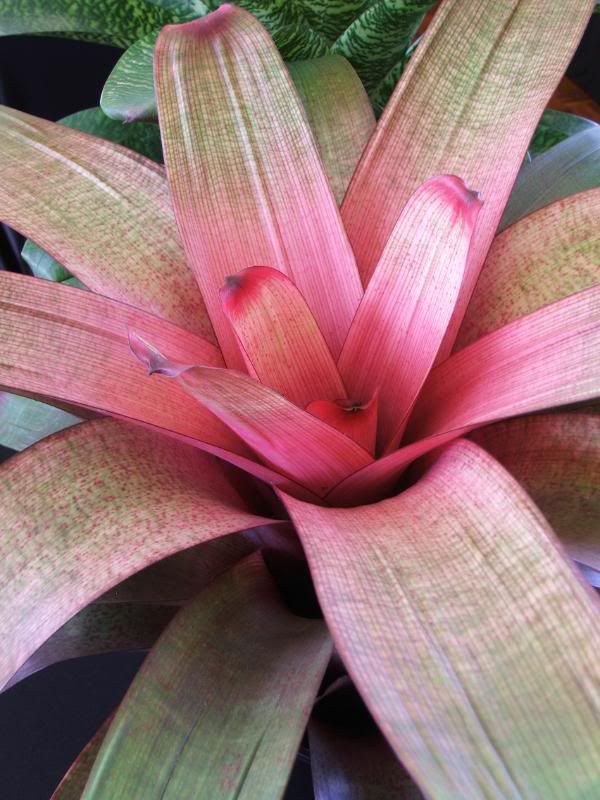 Vr. Mint Julep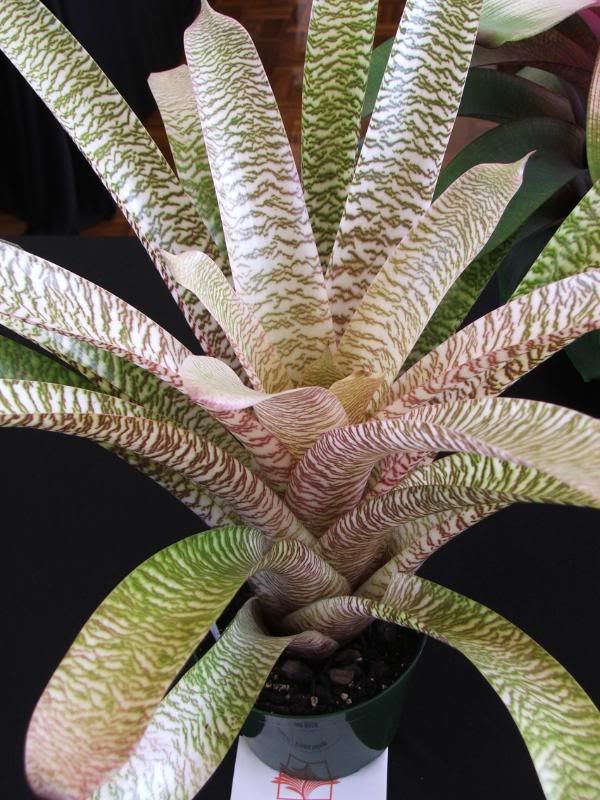 Vr Starbright, one of my favourites.
Vr. White Mystic, winner of the NZ hybrid section.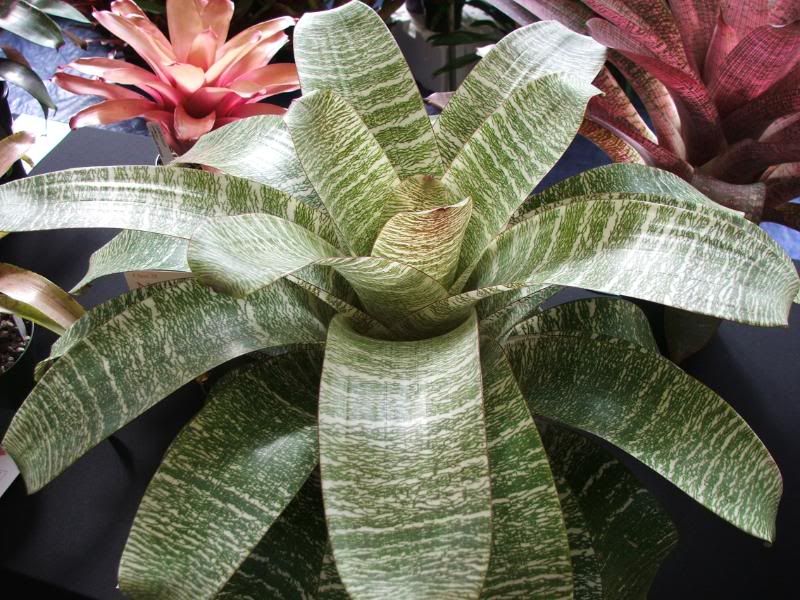 The stunning Vr. Cherry Ice, and behind is a well grown Vr. Nova Pink Beauty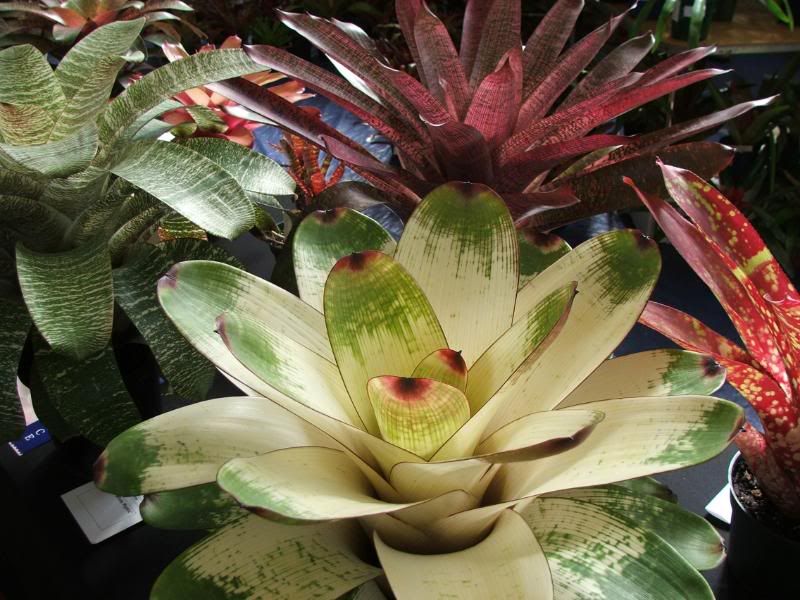 Vr Misty Taupo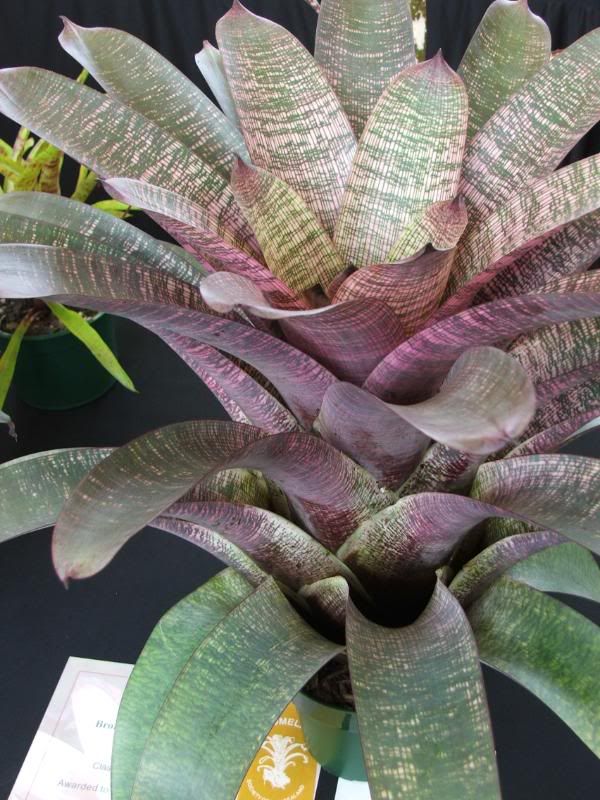 And a taste of the Vr. hybrids for sale, enough to tempt any brom addict. Some people were buying these by the box load, & coming back for more!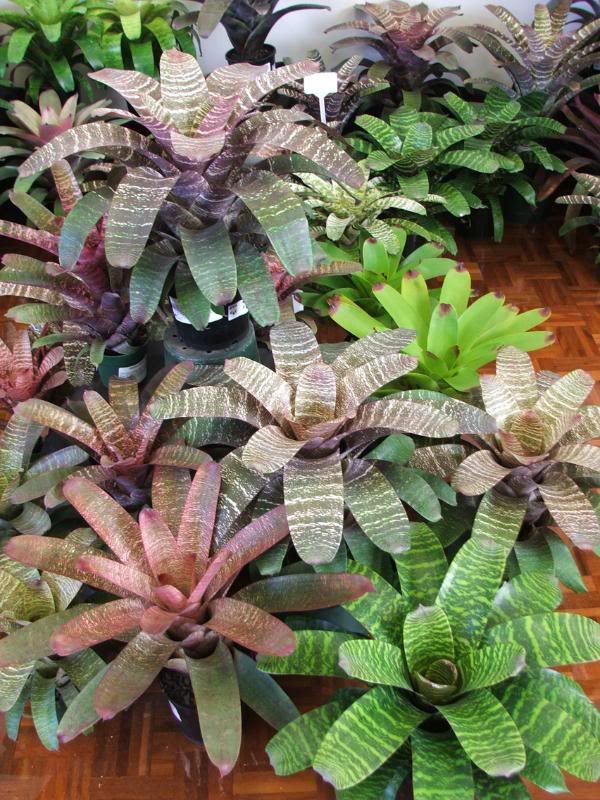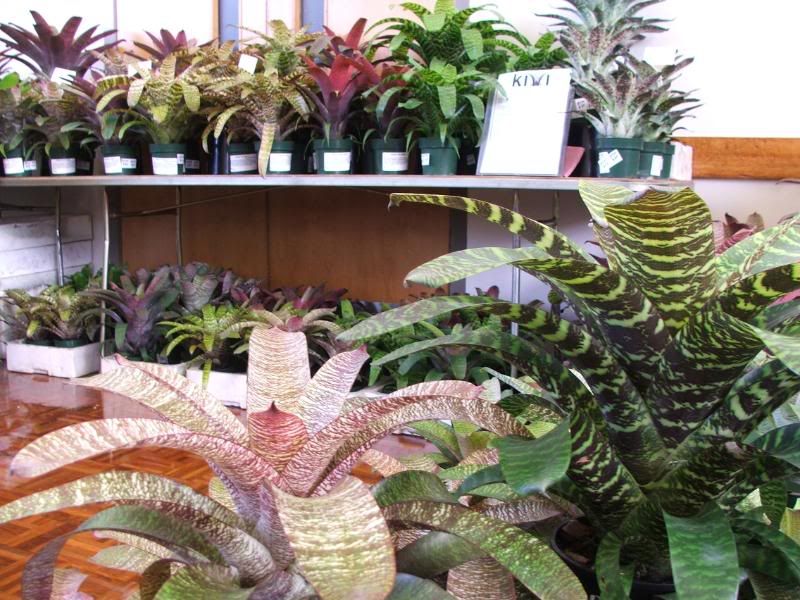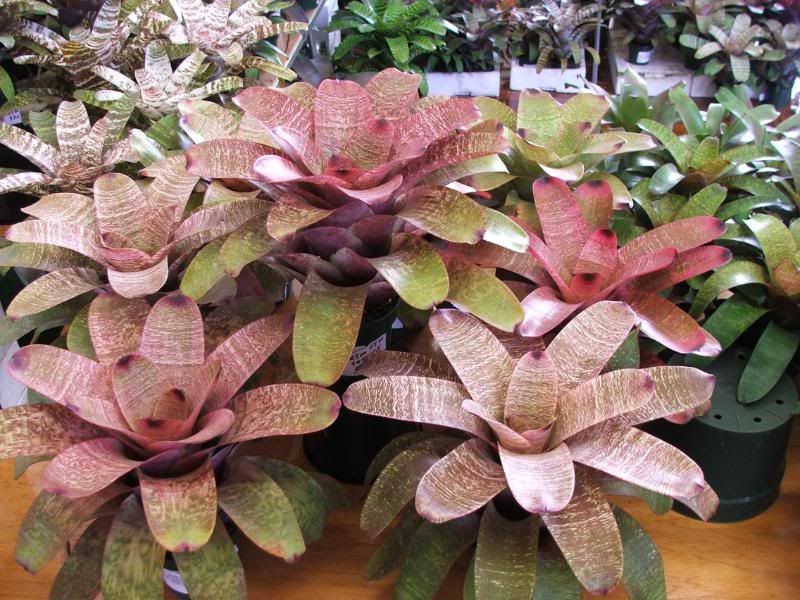 Finally for dessert, a lovely petit treat of subtle variegation, this is something I envisage weÂll see more of as the future of Vriesea hybridising unfolds.
Vr. Lady hybrid
I trust you have enjoyed this Vriesea banquet & that it has sufficiently fuelled the addiction ;-)
>