Current Camera Contents!
jodik_gw
November 26, 2009
Hello! I just wanted to share a few pictures that I took off the camera today... so, without further adieu... here they are!
This is the flower from the bulb kit labeled "white"... it's obviously not!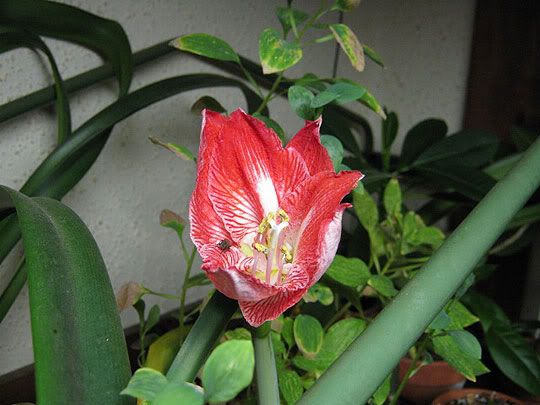 It's a Minerva... but it's still a keeper! The bugs seem to like it!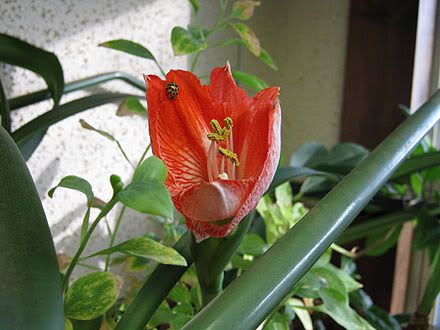 The Phal "Sogo Grape Fireball" bud is quite swollen... it shouldn't be too much longer...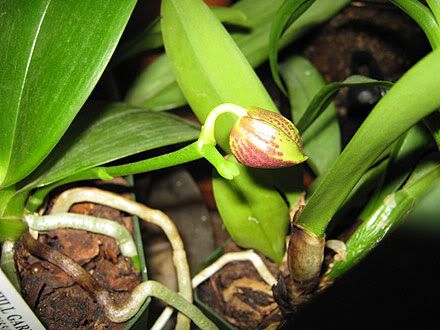 In time for Thanksgiving, this little Stenomesson incarnatum has grown nice green leaves... it's been asleep for a long time!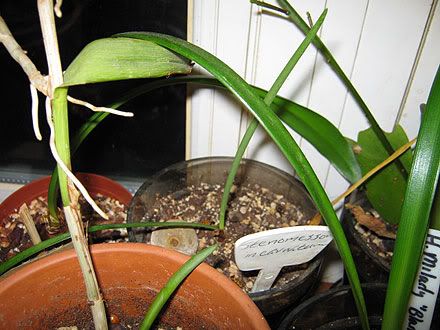 My early Christmas present, H. Sweet Lilian, all potted up and ready to grow!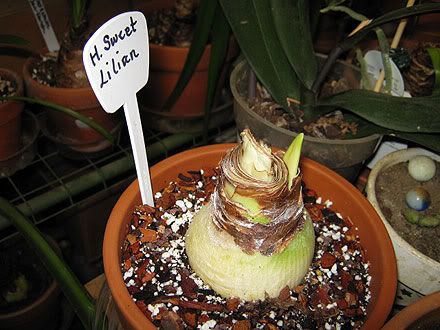 Freshly re-potted youngsters from Cindee's crosses!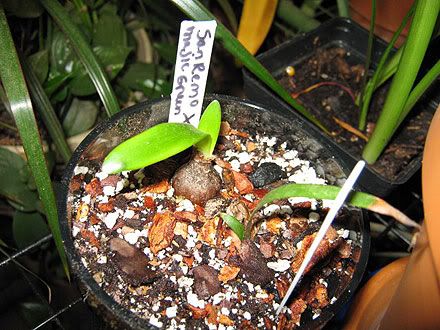 And a second pot with two more little ones from Cindee...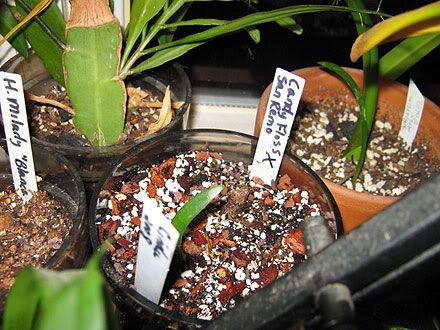 I'm embarrassed to say... this is my current African Violet... they really hate me.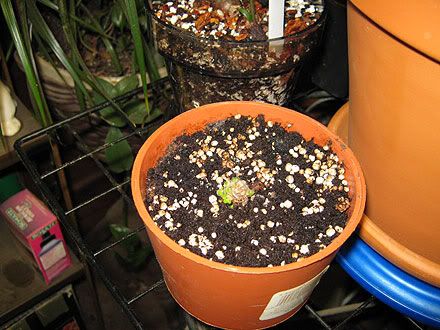 And finally, Maia and Babes... all doing well!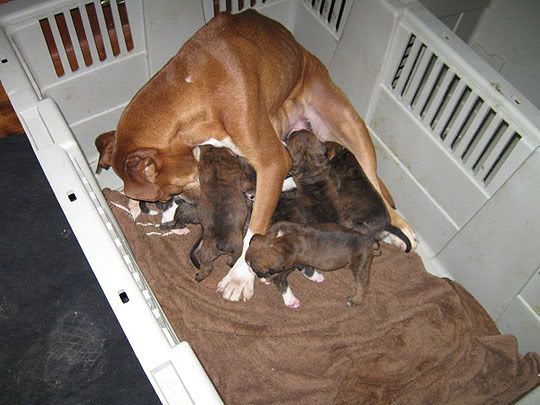 Cute little buggers!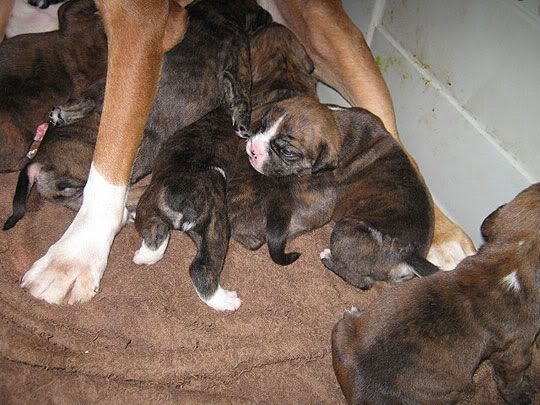 You'll be happy to know that the pups are all growing like little weeds... their eyes are now open, and they're stumbling around... and they're beginning to growl and bark! They're rapidly moving into that cute stage!
Thanks for looking! More updates as things change...
Happy Gardening... and Happy Thanksgiving!