Cutting bulbs - photo heavy
kaboehm (zone 9a, TX USA)
November 28, 2011
With the weather we have here, leaves can turn into a mushy mess in a hurry! The days may be warm, but the nights are cold (now we are freezing) and so I elect to trim the leaves down, and once they have started to really decline and get mushy, they are peeled off each day until I am left with a bulb that is ready to clean up for the winter.
Here's a step by step demo. Sorry a couple of the close-up shots are a little fuzzy, but you can see what I'm talking about!
Enjoy,
K
First, you saw that I trim the leaves down until they are about 8 inches long. They still are standing straight up.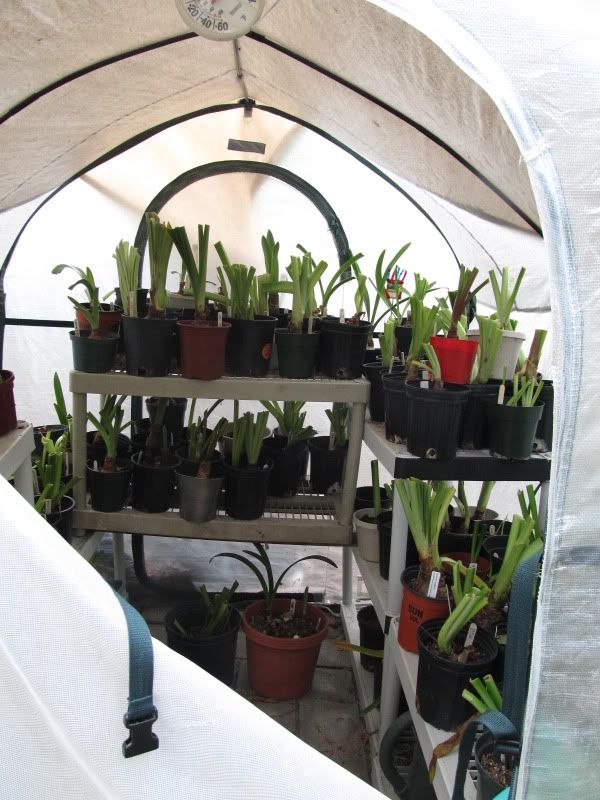 As is gets colder, they start getting mushy...time to go. I usually just pull each off and toss it in the composting bucket.
I'm left with a pretty untidy bulb. The neck is a great place for extra moisture to hide...bug too...an encourage rot and other problems.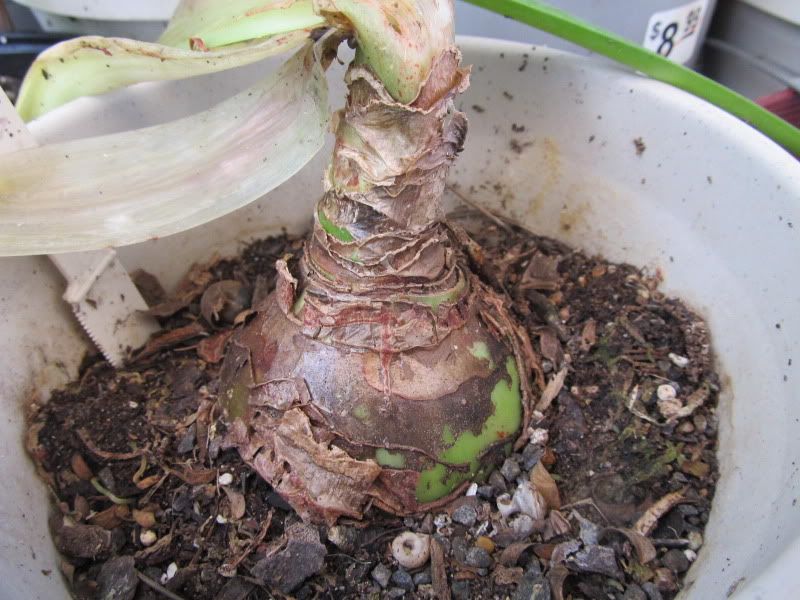 I take my sharp knife (which goes back into the alcohol between each bulb)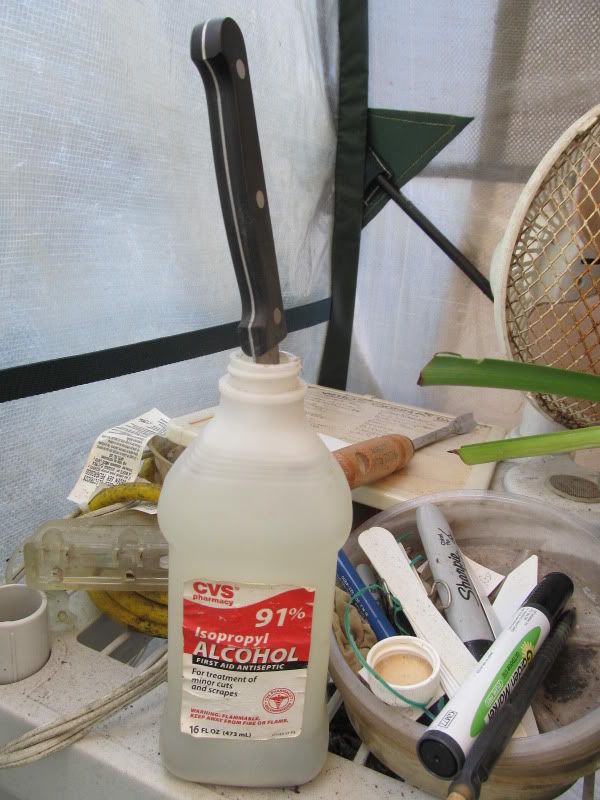 Then I pick a spot on the neck...near the shoulders, but not too low.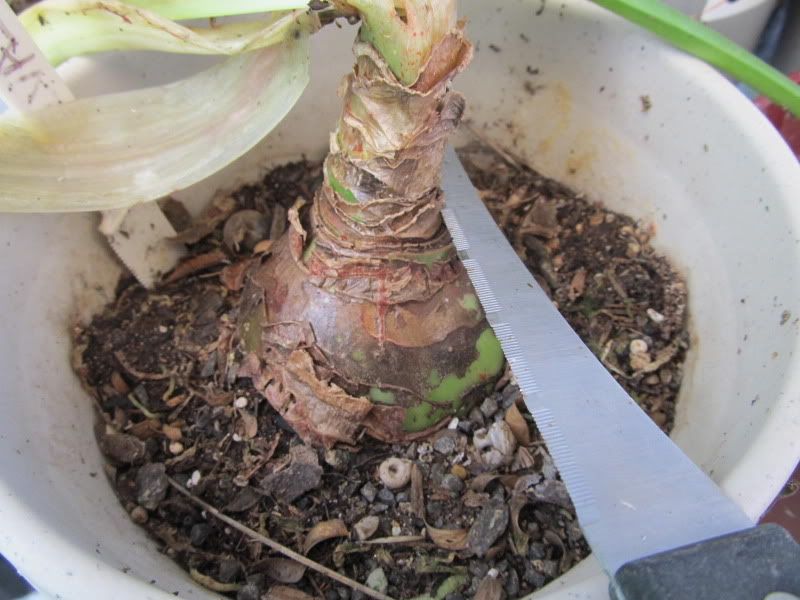 Then quickly/cleanly cut all the way through.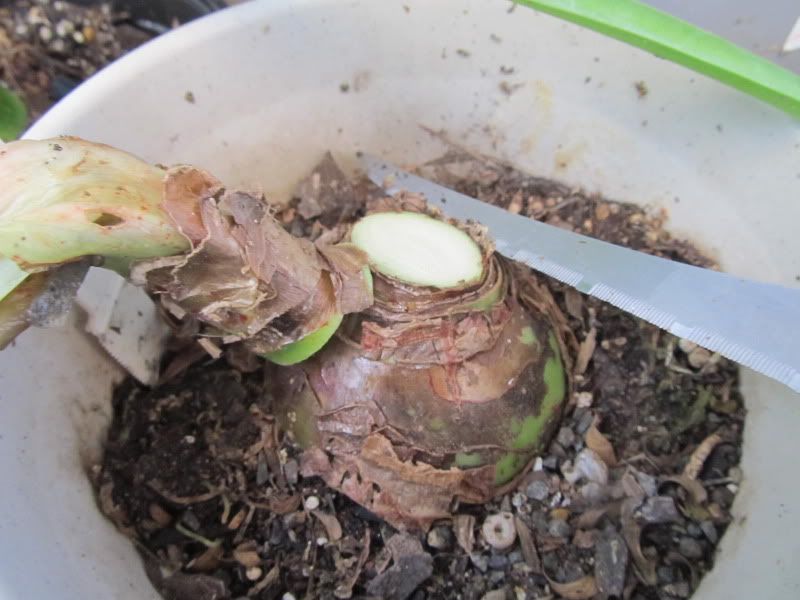 After a quick inspection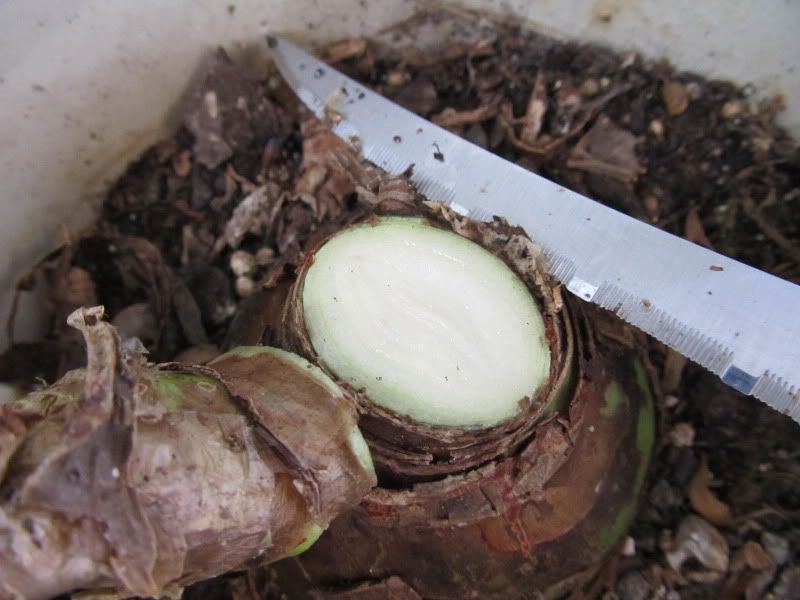 Dust with Captan (some use cinnamon)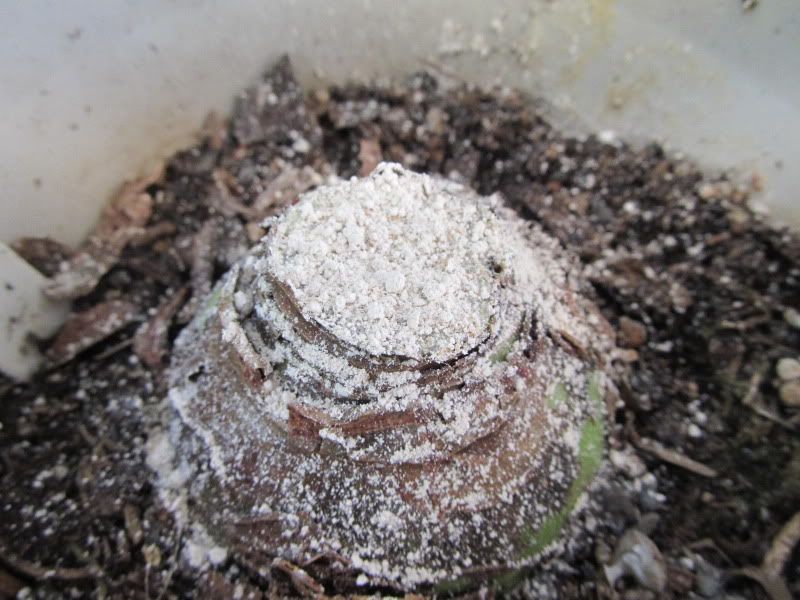 Some people can't find Captan...in California, they don't sell it, but this is the product I use.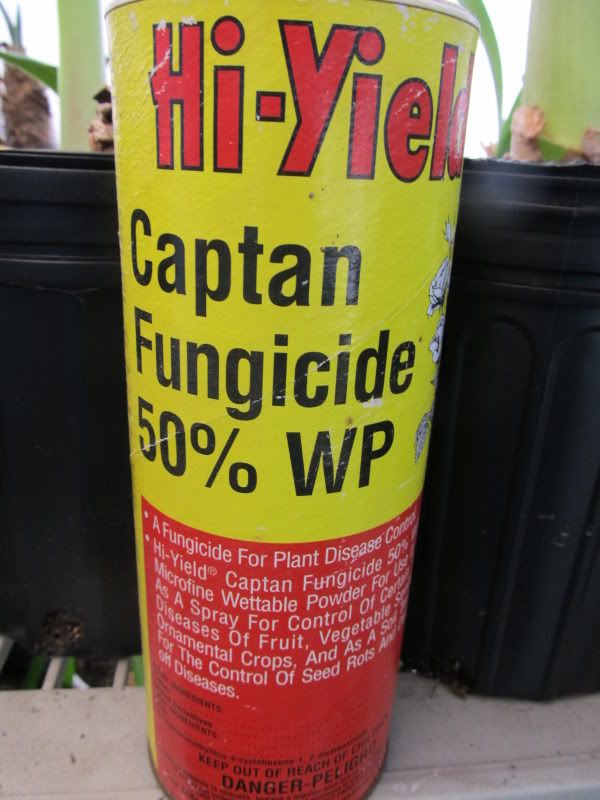 I have put mine in a spice shaker bottle as it's easier to control and I don't get any on my (be very careful when handling Captan). The opening of the spice bottle is the exact size to fit within the opening of the Captan container, so it makes refills very simple!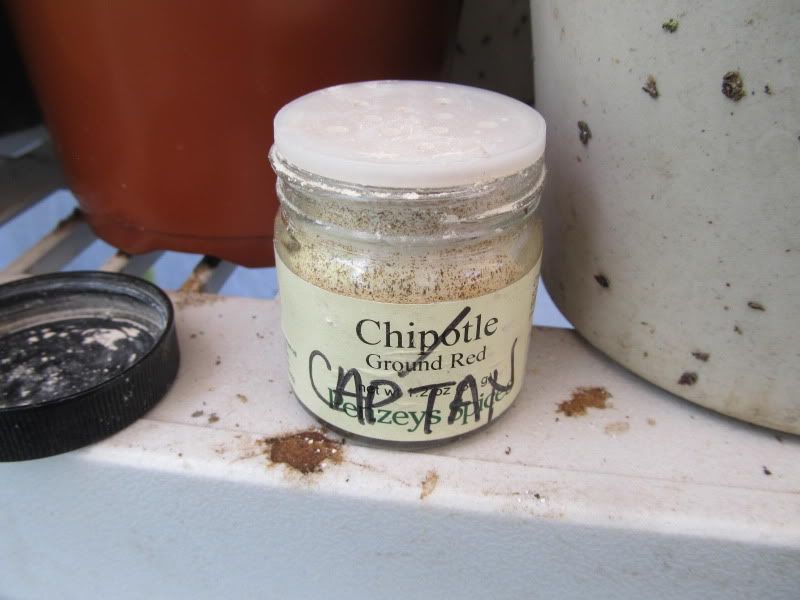 Within a couple of days, it's dried and ready to wait for spring blooms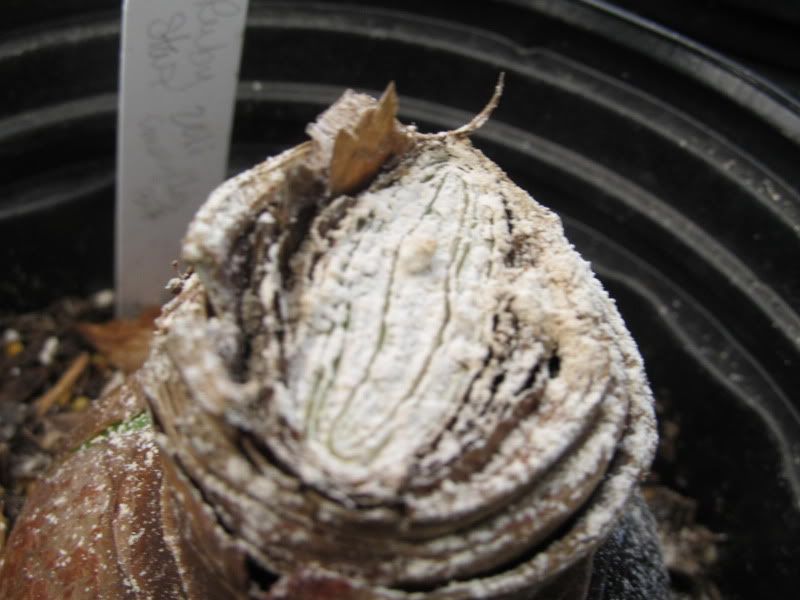 This could have been a problem waiting to happen. Cutting just a little further down yielded clean results.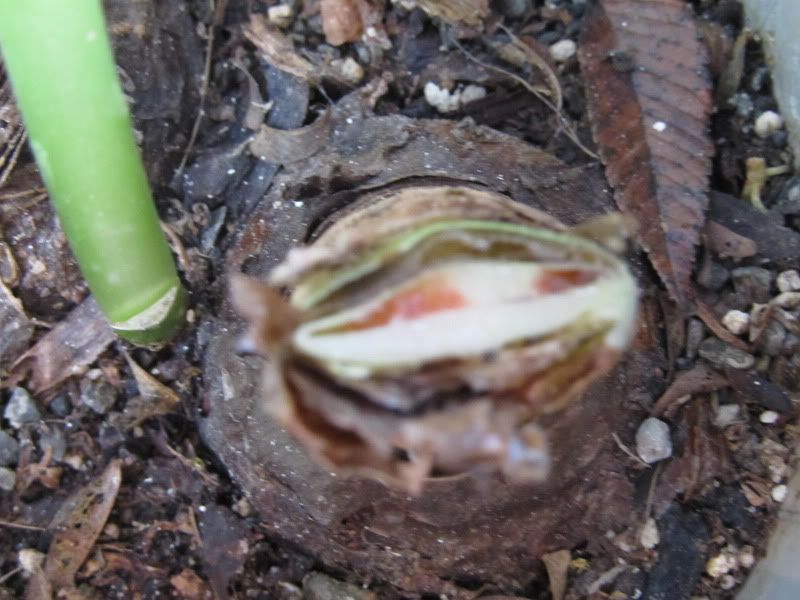 This is something I like to keep an eye on. I hate discovering an old brown skin in the middle of my bulb!