ID sought
paul_
(z5 MI)
March 11, 2013
Hello,
I've had a couple plants I've been meaning to post a photo of in hopes of getting an ID but just kept forgetting about it. Finally remembered to take a picture of one of them. It has never flowered in my care so that bit of info I cannot provide. Not sure what all would be useful.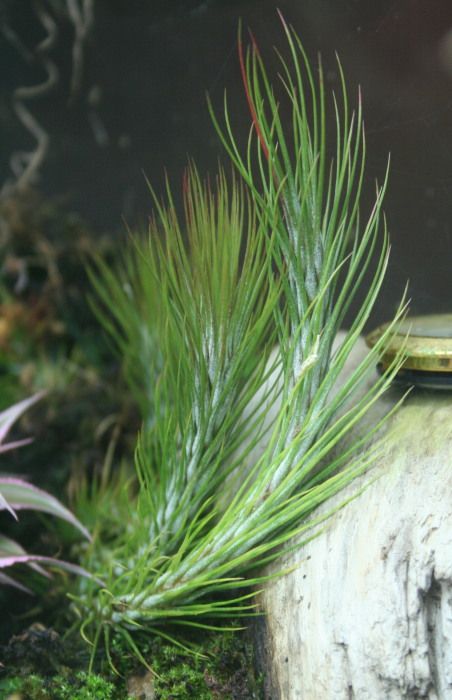 I have this in several spots in my terraria. Some pieces stuffed in openings of a dead cholla cactus branch/trunk, other pieces lying on the media (sphag). All grow though the ones on the media grow faster -- I suspect the higher constant humidity at ground level is the reason. No roots of any kind and it has been growing this way for years.
I'm guessing some sort of Tillandsia ....