Look what I just got
paul_t23
(Coastal Sydney)
March 5, 2010
Hi everyone,
It's always great to get nice new broms, but every so often one turns up and it so far exceeds expectations that I'm just completely gob-smacked. Isn't it great when that happens, and doesn't it make life such a blast!
I just unpacked this one from eBay.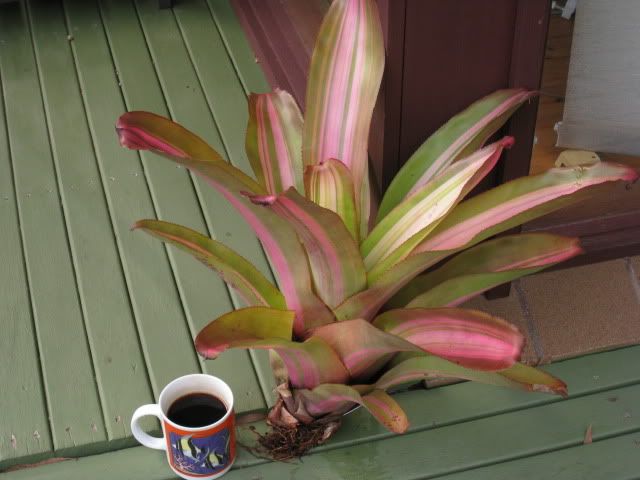 It's a variegated Ae. blanchetiana pup. What a pup! And what beaut variegation and colour! Man oh man, maybe it's not the world's most exotic brom, but when you unpack a parcel from the mail and pull out something like that, it is just such a buzz.
If anyone else has some recent "big-buzz" acquisitions they'd like to share, I'd love to see them. Cheers, Paul