Hydroponic succulents
unprofessional
(5)
January 28, 2012
Been a little discussion of this lately, so figured I'd share some of my stuff, and others can jump in with any they have. All mine are what I think is considered semi-hydro, where the water isn't moving, it's just wicked up through the LECA.
I get all my glass forms from TJ Maxx - don't think I've paid more than $10 for any of it. Selection is pretty random, though.
Have a couple aloes, which seem to do really really well this way - I'd like to get a whole lot more, and try some species.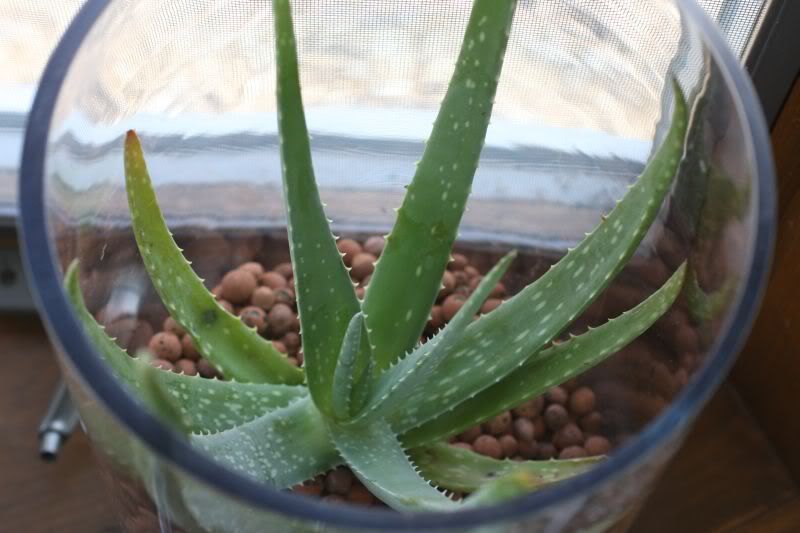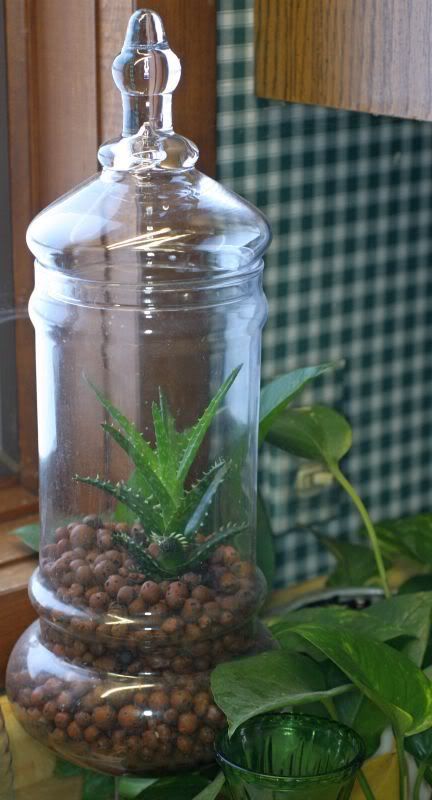 String of Pearls in front of our filthy picture window (cut me some slack; still renovating this old house).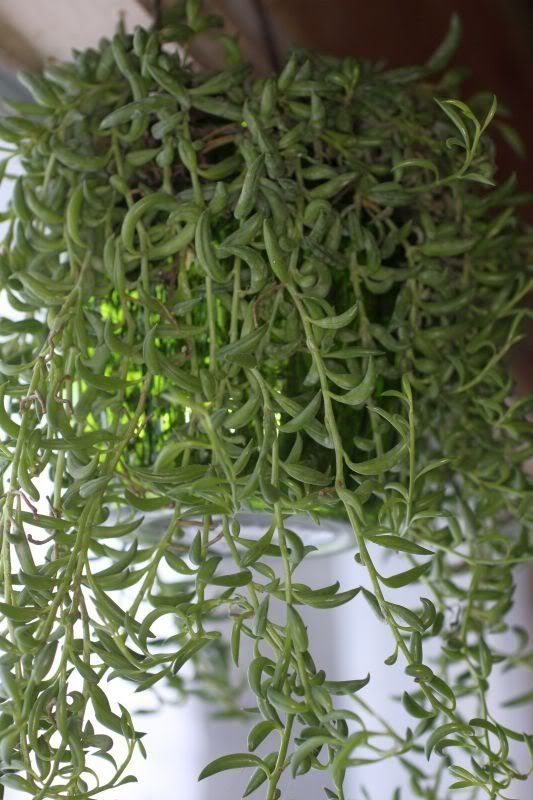 The hawarthias in this one are a recent addition - hoping I can save them.
This was a jade that died down to the ground in a frost, but started growing out of the side of the stump, so once it had grown a bit, I chopped the stump, carved it to fit the rock a bit better, and then buried it in the LECA. I just exposed it about a week ago, and cut the yarn holding it to the rock off (I know yarn's not the best choice, but work with what you have, right?). There's a nice mat of roots reaching through the grooves in the rock, and just around it, so just hoping it will continue to be successful. It's started growing new leaves after dropping a few after the chop, so seems like things are going well thus far. I'm certainly not going to call it a success until it's been in there post-six months.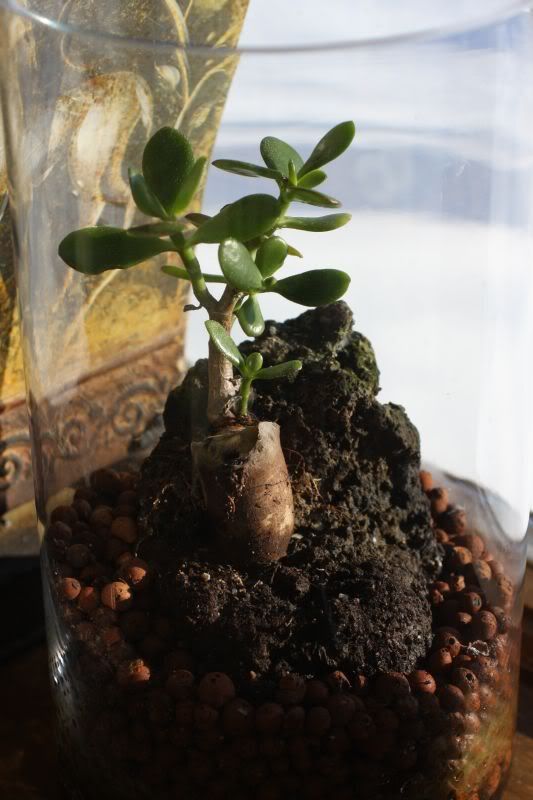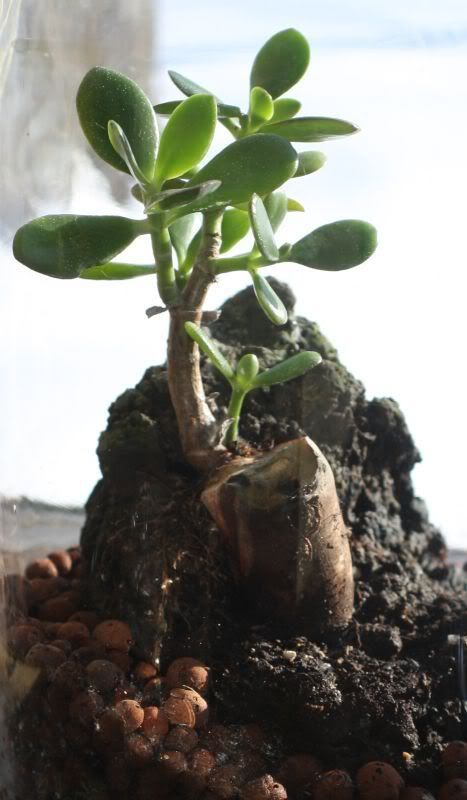 These feros are a new addition - curious to see how they'll do.
And, the prettiest Iris on the planet: