My Dyckia 'Yellow Glow' has set seed...but
After keeping this yellow beauty for years, one of my plants had bloomed last month.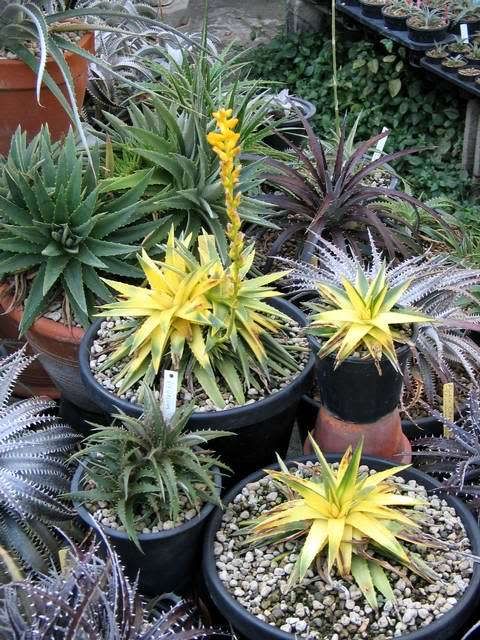 I did pollination also crossing with another Dyckia,
then two week later the seed pods have been growing up.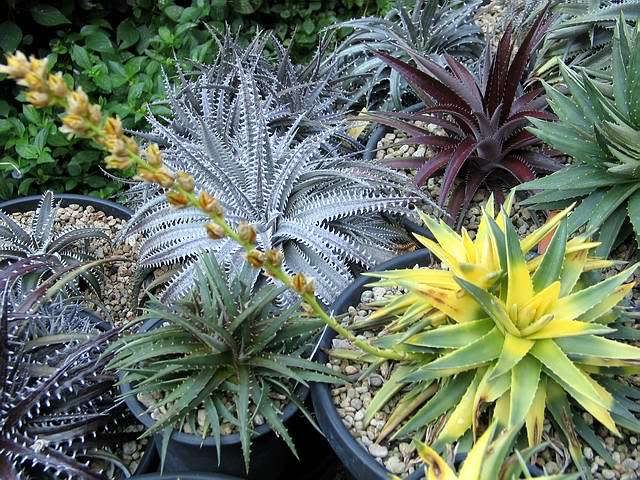 As you see, instead of dark green or deep brown-colored like other Dyckia,
the 'Yellow Glow' s seed pods appear to be yellowish brown!
I think because its inflorescense part is a kind of lacking chlorophyll
from the variegation characteristic.
So, I'm really afraid that the seeds could not make or survive.