extra sunshine
Howdy Everyone.
Just thought I might ask about my newly hanging pot of pups here
A couple of weeks ago I potted up a hanging basket of pups, one happened to be a Chantinii pup that was looking nice and light in colour. Ive hung this basket under a citrus tree that recieves a little bit of light. But after seeing the colours in the Aechmea Chantinii changing im getting a little worried that its recieving to much sun!
Should I be worried? Is it going to burn? Our sun now is heading into winter time and should get less heat in it through the day. if it was coming into summer then I would remove it but I just dont know if too much sun on this guy is going to be a bad thing.
How much sun does everyone elses Chantinii broms get?
To be truthful, i do like this new colour its getting but just dont want it to be bad for it.
day 1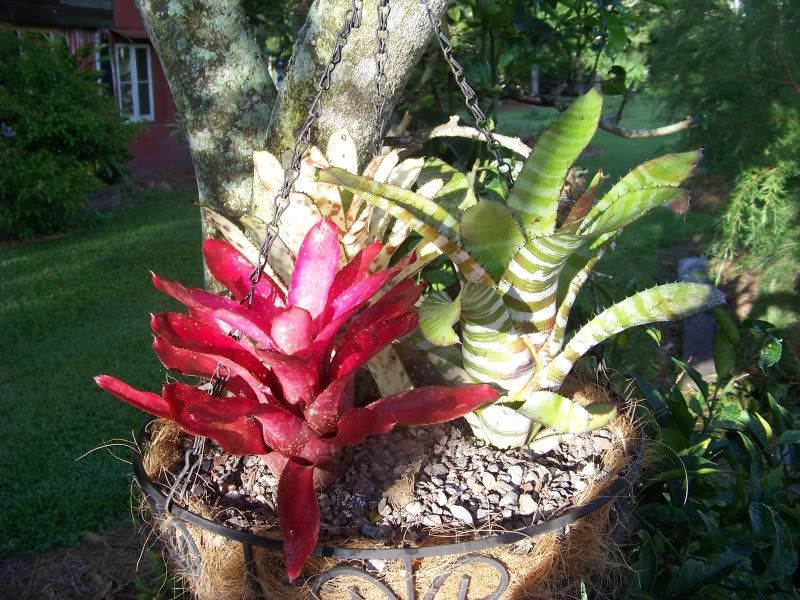 after a couple of weeks