Neostropsis 'B-Fire'
brom_adorer
(Mid-North Coast, NSW)
April 30, 2010
I've got a question.
I took a photo of my plant, Neostropsis 'B-Fire'.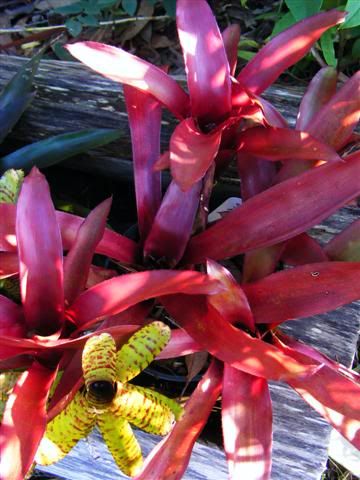 When cataloguing it, I looked it up on FCBS and the parents are listed as Nidularium burchellii x Neoregelia 'Fireball'?
Question : Where does the 'tropsis' part of the name come into it? I could not find, Nidularium burchellii, but there is a Canistropsis burchellii, which is what I would have guessed was its parent (because of the 'Stropsis') so does anyone know what is going on?
BA