Great year for Vriesea philippo-coburgii's
paul_t23
(Coastal Sydney)
April 8, 2009
I was going to try to abbreviate that Subject, but who would ever guess the search key!
Anyway, this weekend just past I wanted to get some pics of the front yard before I re-bromscape it after the (hopefully) deer-proof fence goes in, AND the V. p-c's have gone ballistic this year AND the light was sort-of OK. So, there are a few pics.
On the way in - note the red bits ...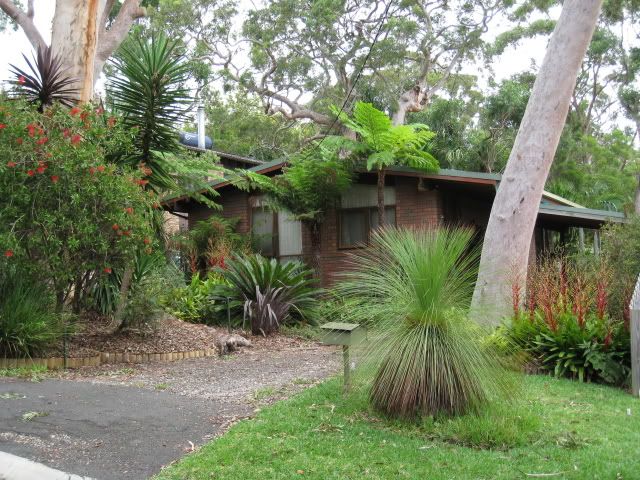 The down-hill corner, in an attempt to highlight the nice V. platynema?? hybrids??? poking out from behind the base of the gum tree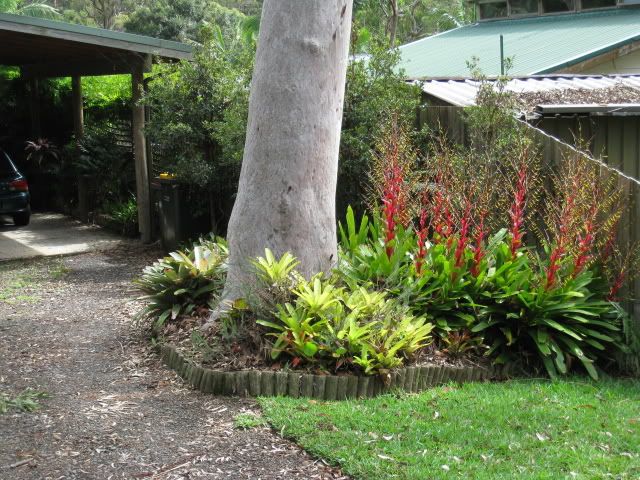 Looking outwards, downhill, the red V. p-c bits are nice, but the *&@#%& deer have even pushed over the Portea petropolitana's. And the rest have been jumped-on. Come-on fence!
Looking outwards uphill, also red bits from V. p-c clump no.2, but I think the native orchids (bottom RH corner) just have to go! Some hard Neo's and Aechmea's should be just nice there.
Poor old Neo. marmorata x's have gotten a lot too comfortable. Time to them dig out and re-plant them as individual pups with no colonial support. So they go yellow and red again!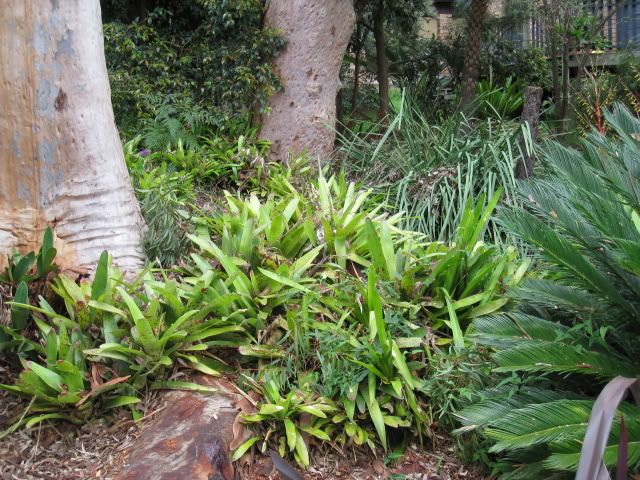 A free spot! What can go in there?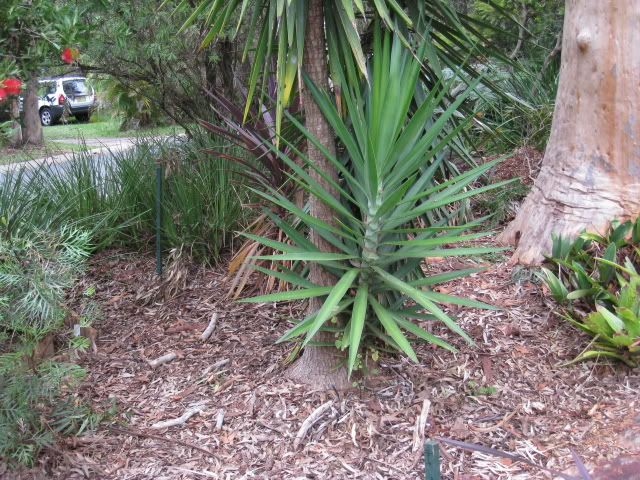 The Ae. gamosepala's are nice for a few months, but after-fence/after deer, what opportunities?!