some colour before winter
It's this time of the year again here on the Southern tip of Africa when most of the colour will disappear from most Neoregelias planted in the garden. And today is a typical Winter's day for us here in Cape Town. Totally overcast with soft rain almost constantly for the whole day and the light level is very low. Cold and wet and grey! So I decided to colour up my life by taking some pictures in the rain (had to use a flash) before too much colour is gone.
But, first a picture for Kerry. I got a Ae Sangria a-m with very little variegation and now it gave me this pup with too much variegation! And there is a regular Sangria in the back.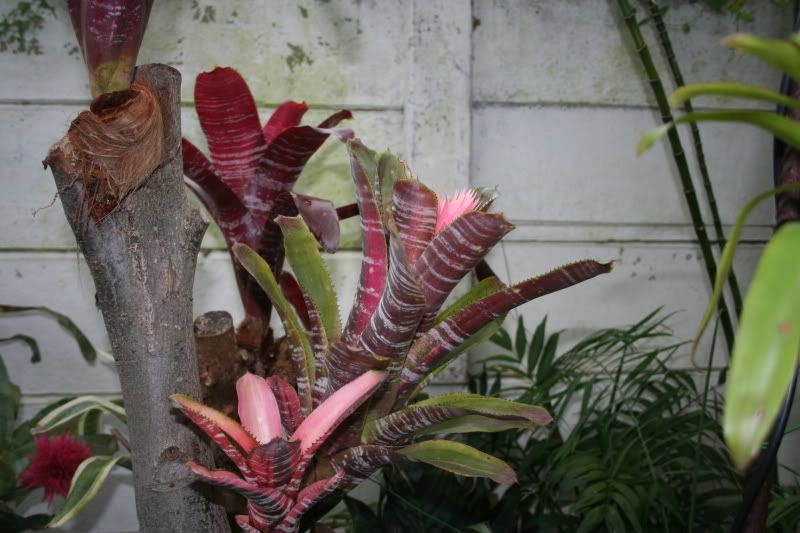 And while on Aechmea's, here is my Ae Shelldancer flowering for the first time: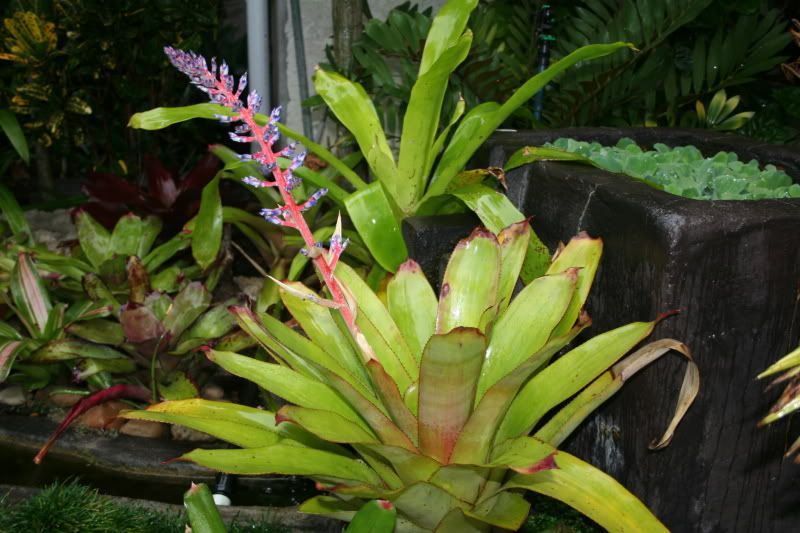 And some Neoregelias.
Neo Barbarian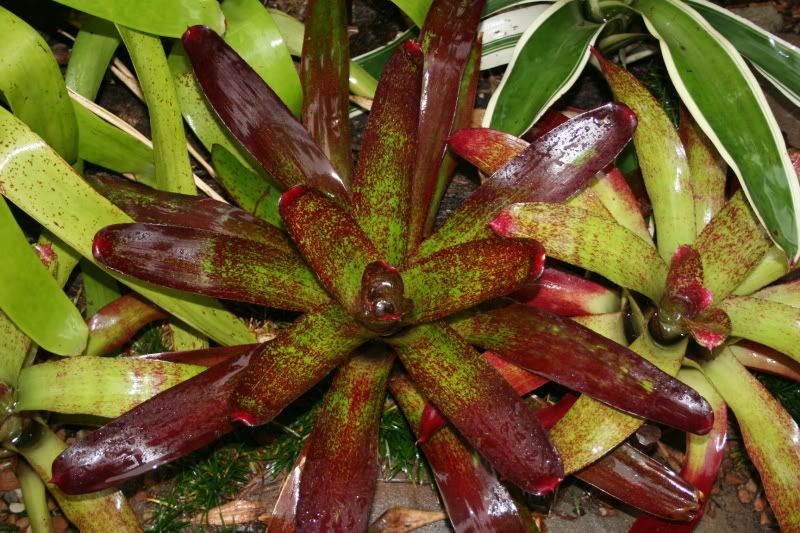 Neo Irene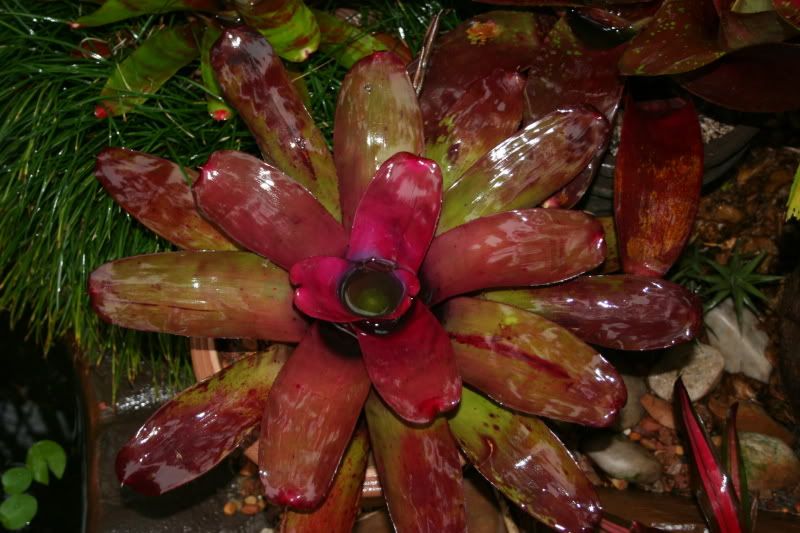 Neo Lambert's Pride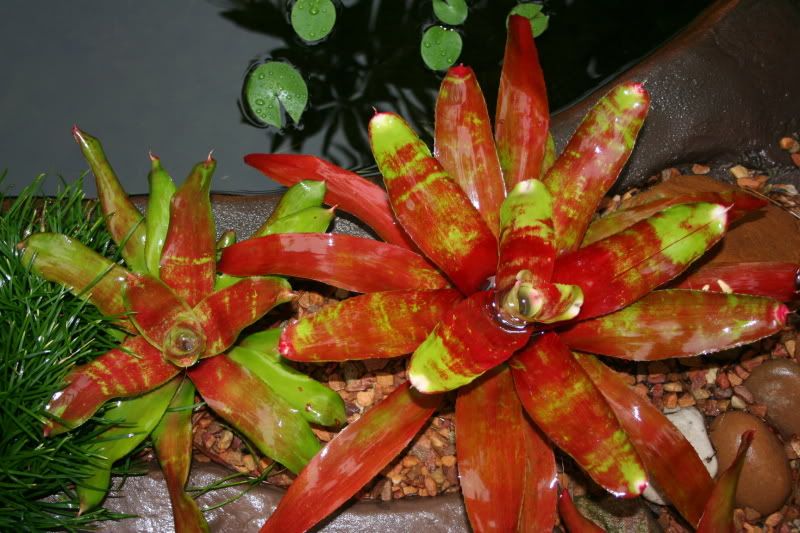 Neo Rainbow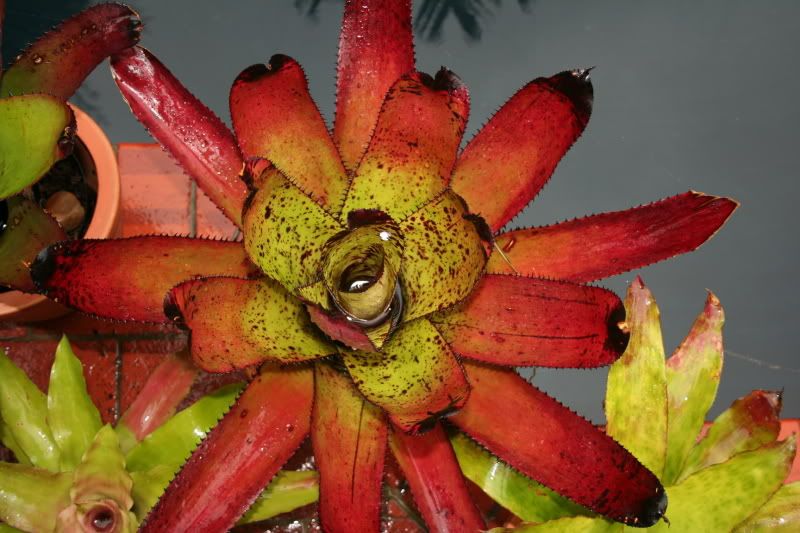 Neo Sun King x Painted Lady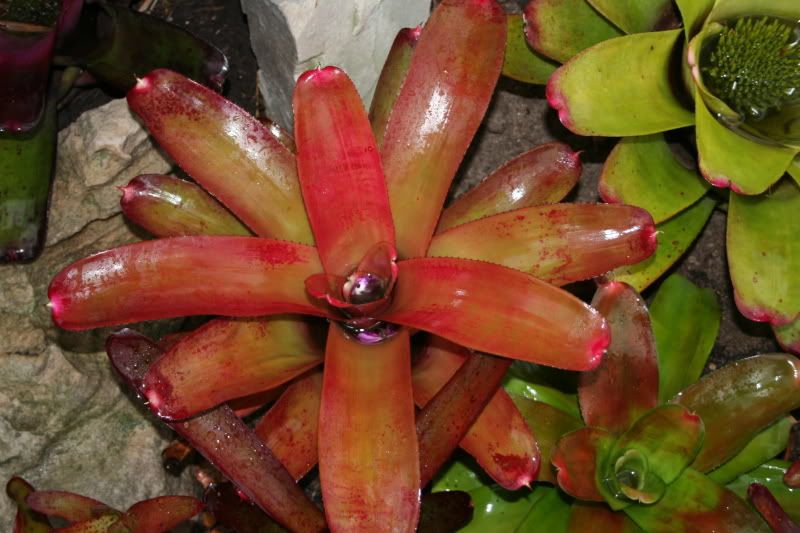 Neo Strawberry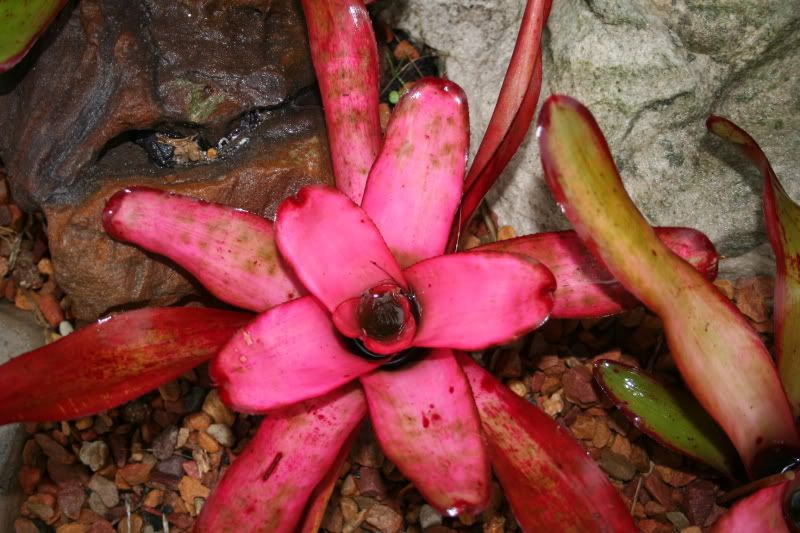 Neo carolinae hybrid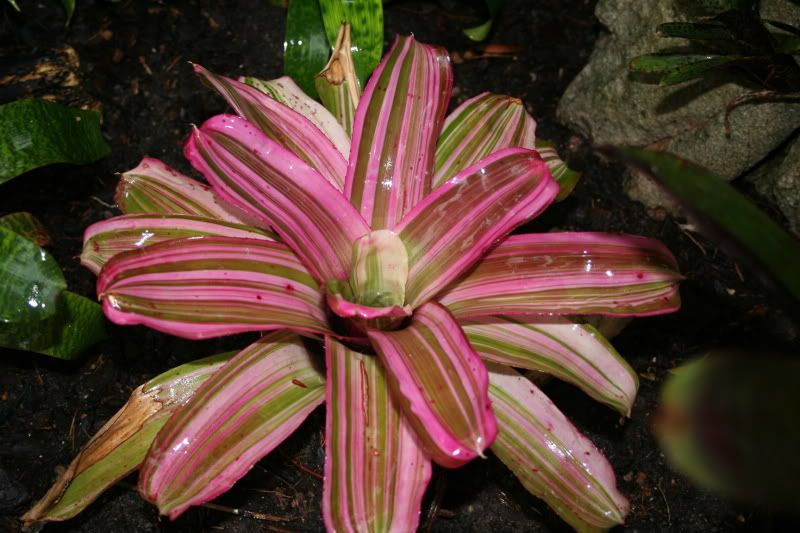 Neo macwilliamsii
No colour, but I like the fresh look of them:
Guz Georgia and Vr Raphael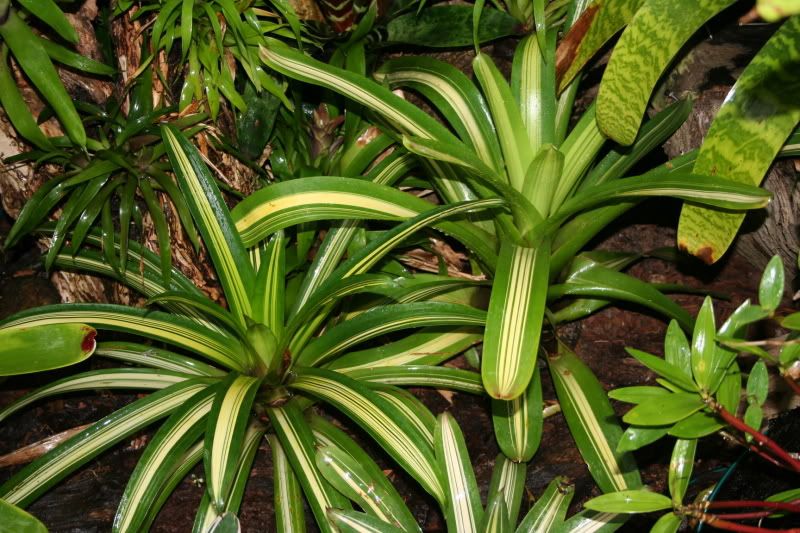 Vr Margarita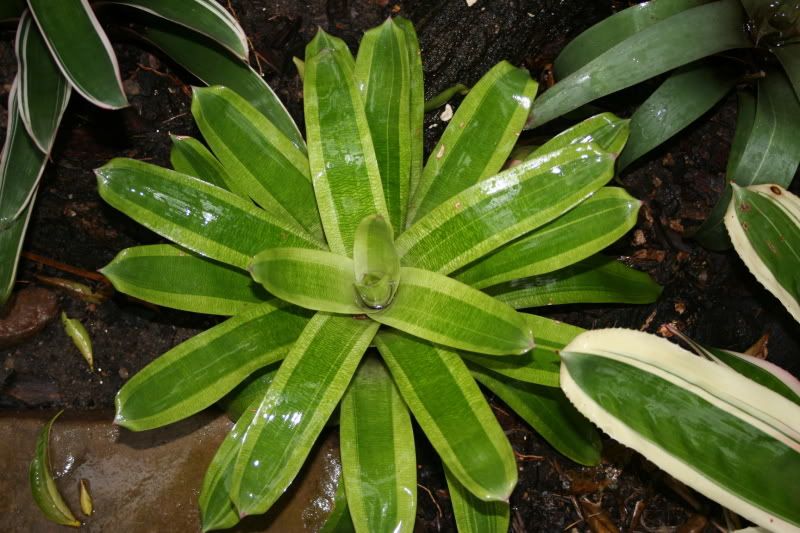 Vr Sunset
Vr RoRo and Highway Beauty
Japie