Neo of some sort
Hi all. Brand new to posting in this forum. I got into bromeliads through the frog hobby. We put smaller Neos in our vivariums for poison dart frogs to deposit their tadpoles into.
I picked this up from another frog guy and would like to know if anyone has any idea what it might be other than just a Neo.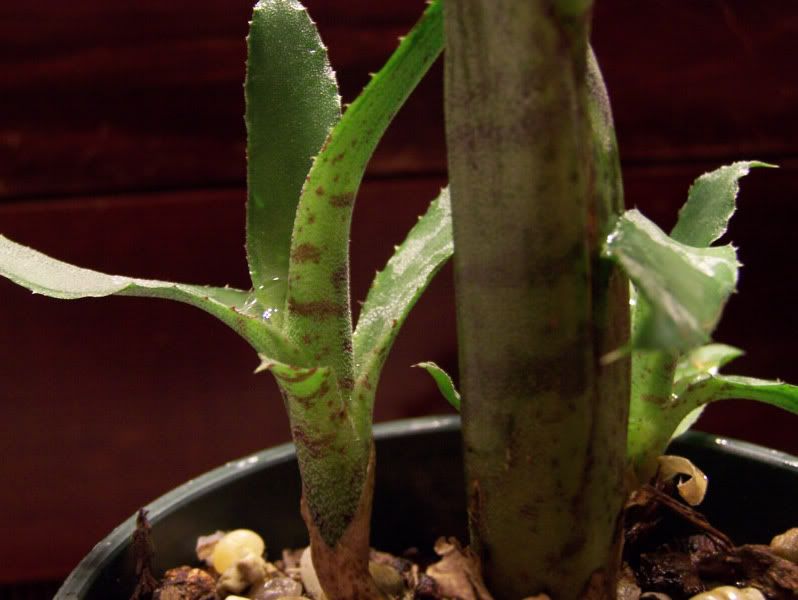 and this is one of the parent. It only has 3 leaves left but I thought it might help in identifying it.
Thanks for your help.