There Must Have Been a Hibernaculum in the Cherry Tree....
misssherry
(Z8/9SE MS)
March 17, 2012
....right in front of my porch, because I practically ran into this late instar red-spotted purple caterpillar today -

I put this one in a cage on my porch to make sure a wasp didn't get it. I've seen them patrolling lately, and I've also seen them kill late instar RSP/Viceroy cats. And it's easy to keep black cherry branches fresh in water.
I've decided not to bring the American lady cats in to raise myself, because they're on cudweed, which is hard to keep fresh. And I'd have to cut cudweed which I suspect has eggs or very early instar cats on it now that I can't see.
Here's a picture I took last fall of a cat going into a hibernaculum in another, nearby cherry tree. I haven't found a caterpillar in that tree, as least not yet.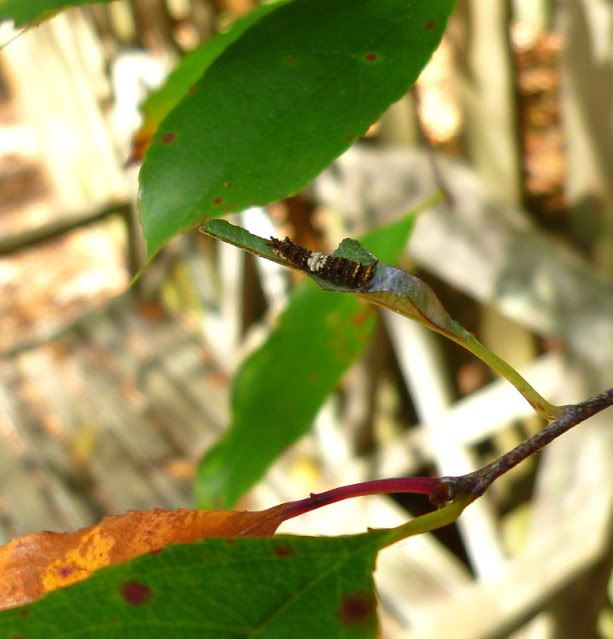 Sherry