A New Mama!
jodik_gw
November 11, 2009
Way off topic, but... my little Maia is a new Mama for the first time! Labor began late last night, and we ended early this morning... with a total of 9 healthy babies!
Here are Mom and Babes, relaxing after a long night...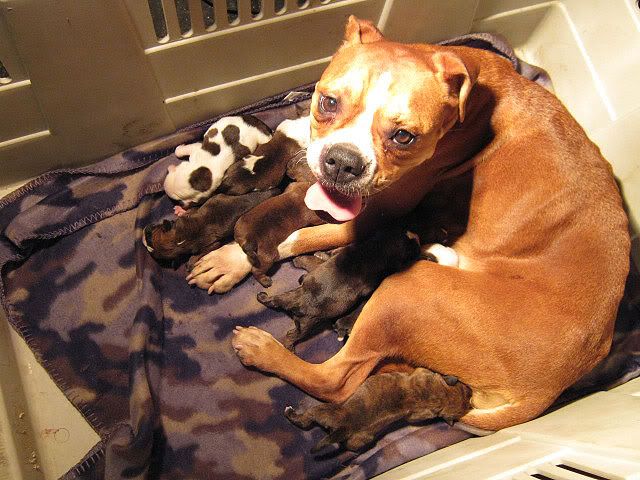 She's a good first-time Mom, keeping them all clean and fed!
Just wanted to share the news with my friends! There's a new litter in town! Olde English Bulldogge's!
Thanks for looking! :-)