Mystery Spring Moth
misssherry
(Z8/9SE MS)
March 1, 2012
My order came today from Mail Order Natives, so I've been outside a while potting them up. I've put them in my garden, "behind bars", where they can gain enough size to survive possible deer browsing before I plant them out. Or survive little dog trampling, since I plan to plant at least two of them inside the fence around the front of my house. Speaking of my little dogs -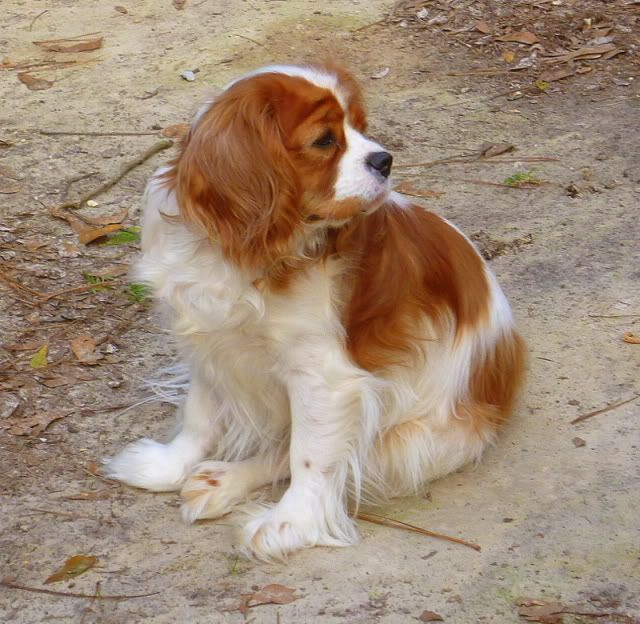 I saw the first duskywing of the year, a couple of cloudless sulphurs, a sleepy orange, a cute little yellow, and I released my first black swallowtail of the year, a male. My crop of BST chrysalides go back to the summer of last year, as I recall, so they're pretty old. I'm always amazed at how long BSTs can stay in their chrysalis!
I also saw a large, newly emerged looking red admiral, so it's probably a female. Maybe she'll find the young false nettle sprouts!
I also saw one of the bright orange moths that I typically see in large numbers in early spring, then don't see them at all for the rest of the year. I've tried to get pictures of them before, but when they land, always on the ground, and I approach them, they fly off. I got this one's picture by using the zoom on my camera. The top side is relatively plain, so the undersides must be bright orange - you can see a little of the bright coloring peeking out -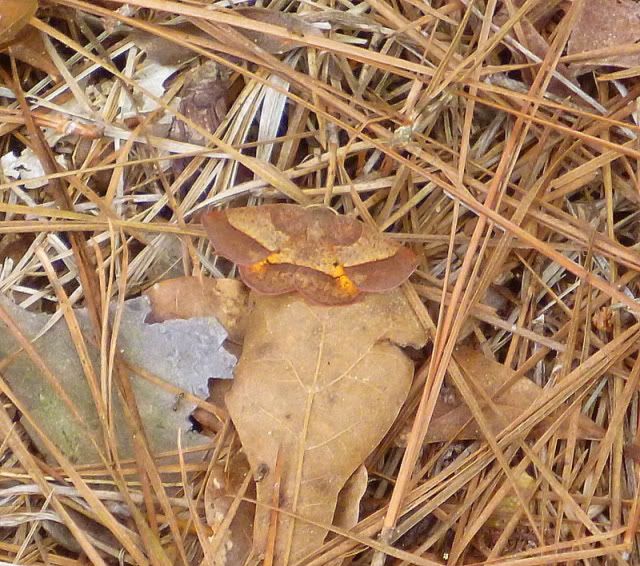 I've been looking through pictures of small moths, but can't find one like this one, so if anybody knows what it is, please let me know.
I saw a male pipevine swallowtail patrolling my driveway/road, so it looks like the PVSs have made themselves at home - maybe eggs/cats will soon follow.
Sherry