This new greenhouse is huge!!
kaboehm (zone 9a, TX USA)
November 10, 2012
I was foolish to think I could do this by myself, but 0800 there I was, in my PJ's no less, out to set up the "new and larger" pop-up greenhouse!
Last night I went to the side yard and cut the remaining bulbs down (my method...not for everyone).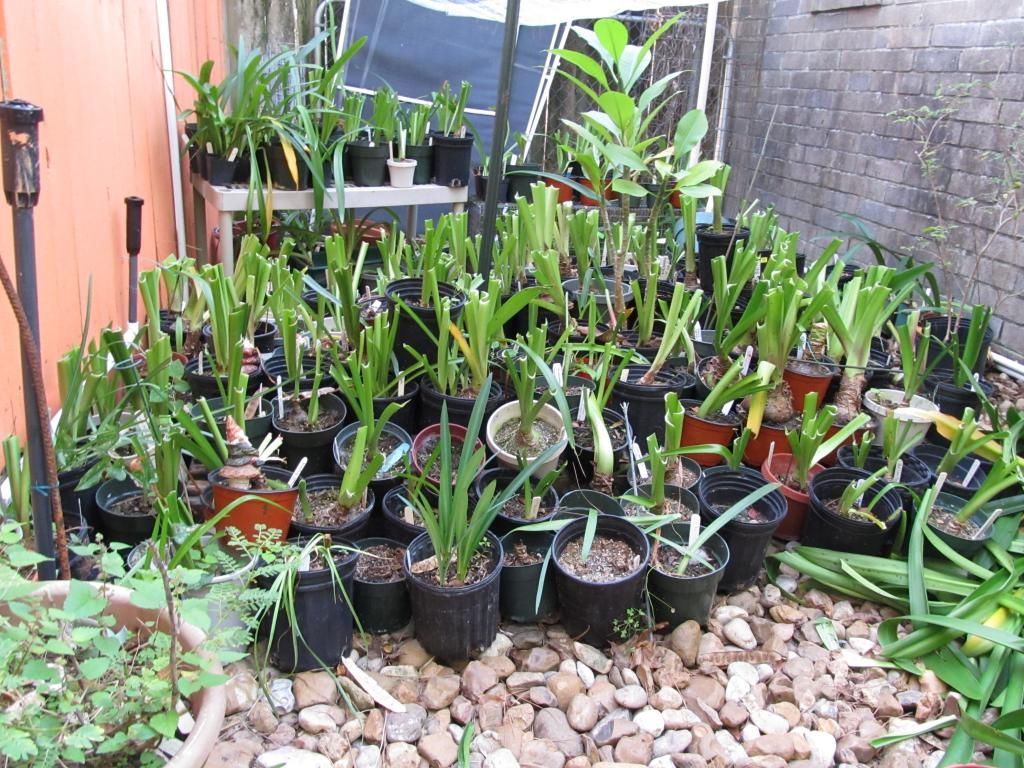 The old one was looking pretty shabby after 3 summers in the hot Texas sun. The blue tarp is to cover a big hole in the roof, where it is separating from the front at the seam. Lovely sun rot!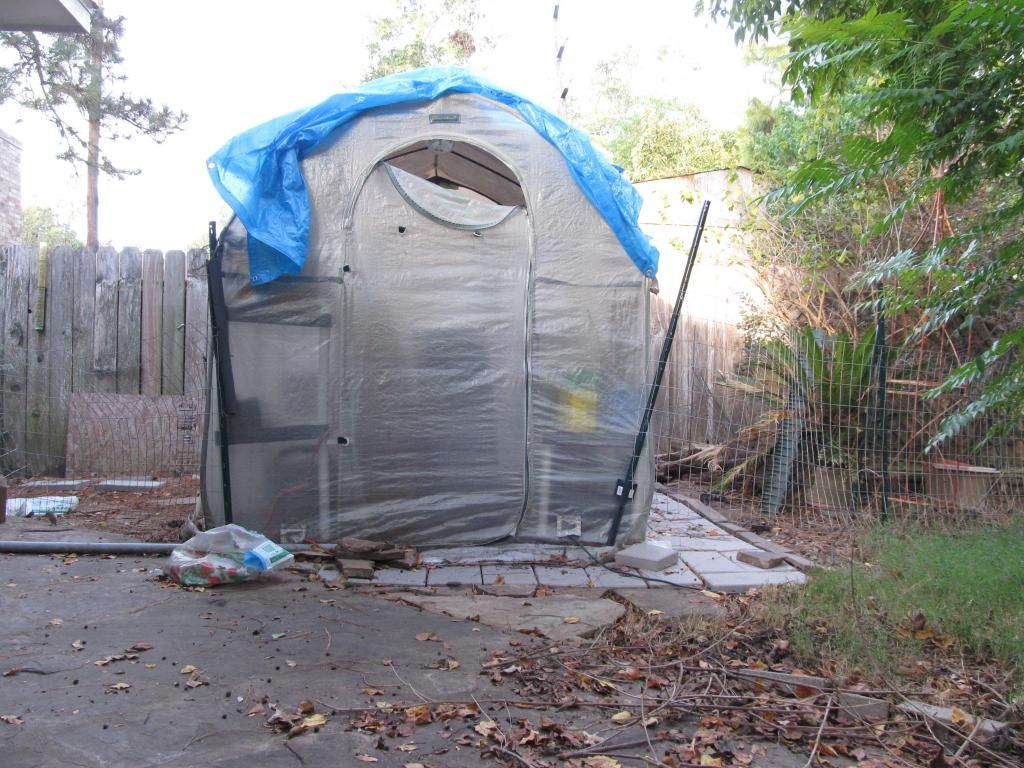 The box for the new greenhouse looks innocent enough. I guarantee she is not really holding THIS greenhouse bag, as it weighs a whopping 60 pounds! Even the grandmotherly-type woman on the box can just put it up in minutes (no mention of son AND husband having to help!). Since I have neither, it was just ME...in my PJs...ready to have it assemble itself...HA!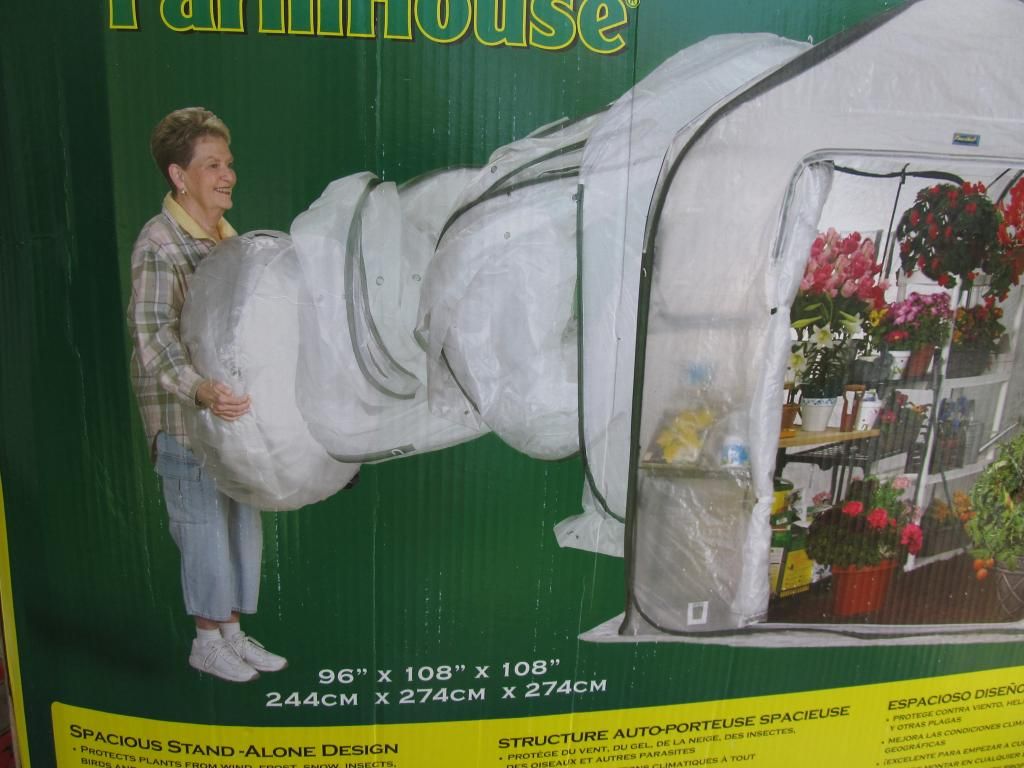 Well, this is the last time it will be in a bag. There's no freaking way it will ever go back in there!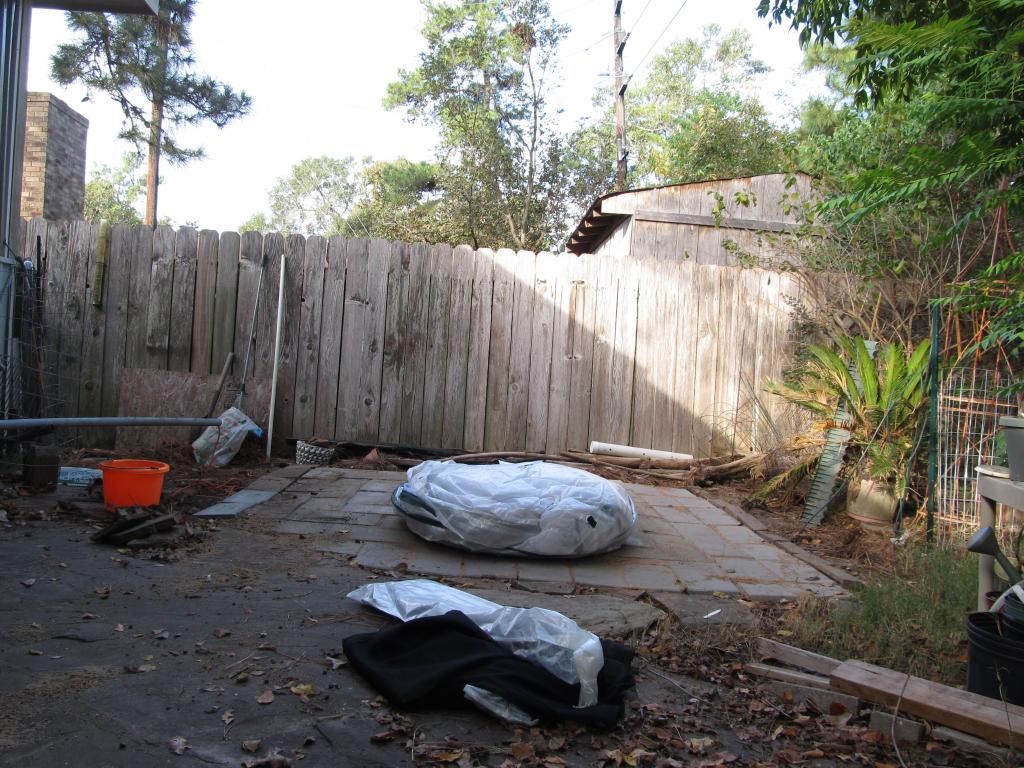 Ok, we're ready...come on....ASSEMBLE YOURSELF!!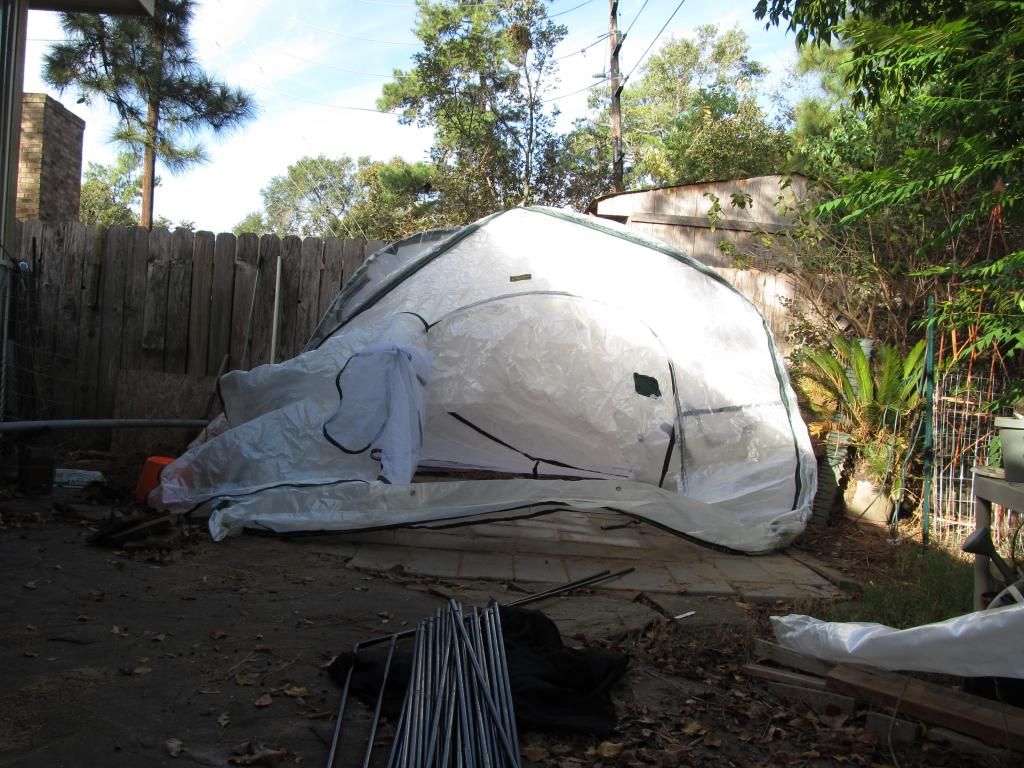 Well, it tried!
And, of course, it finally expanded, poles were inserted, etc. And...of course, I am missing one pole!! The main one that runs the length of the roof that all the side poles snap into. Off to hardward store to get PVC...and call made to mfr. ARGH Took 2 hours and I was drenced with sweat!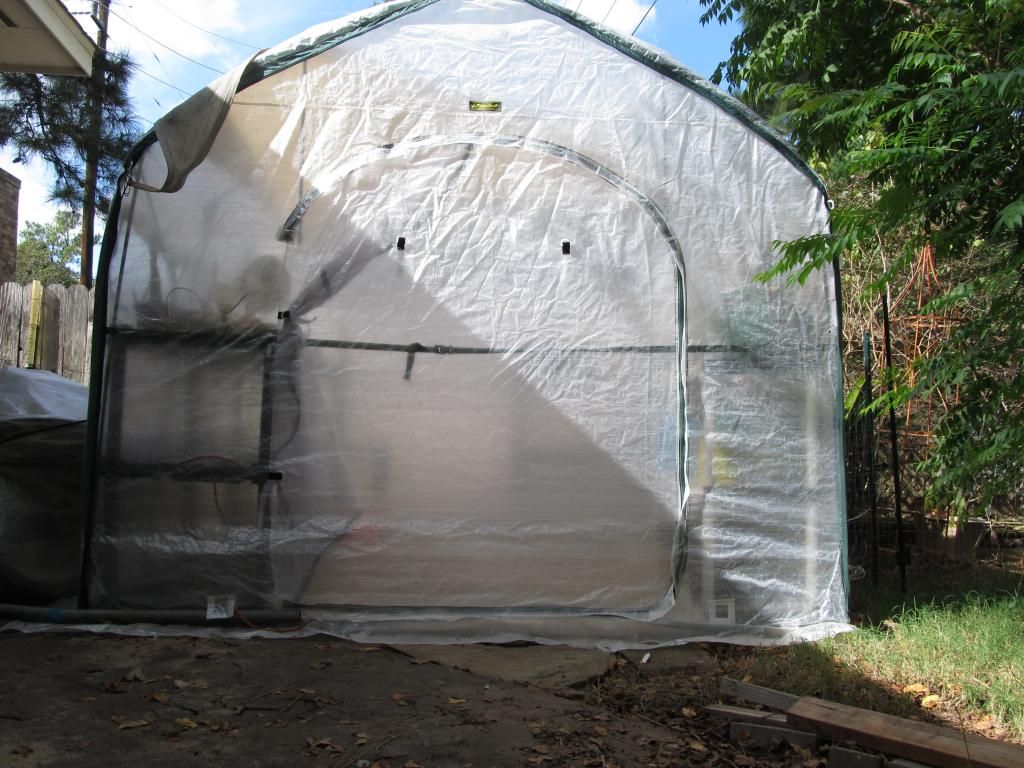 All in all, it's bigger than I recall ordering. This one is 9'x9' (I thought I ordered 8'x8')! Old one was 6'x6'.
And...the old one is folded and shoved back into its bag, ready to sit by the curb on Wednesday!