Christmas Cactus Pruning/Repotting Questions
Background: My late mother-in-law gave me her large old Christmas Cactus and during the move home a branch broke off. I rooted it by setting it in African Violet mix and wicking it. I later repotted the wicked branch into a self-watering pot. The plant didn't know it wasn't supposed to be grown that way, so it has done well, putting out healthy new segments and blooming around New Year's Day (interesting since the mother plant blooms just before Christmas).
Plant: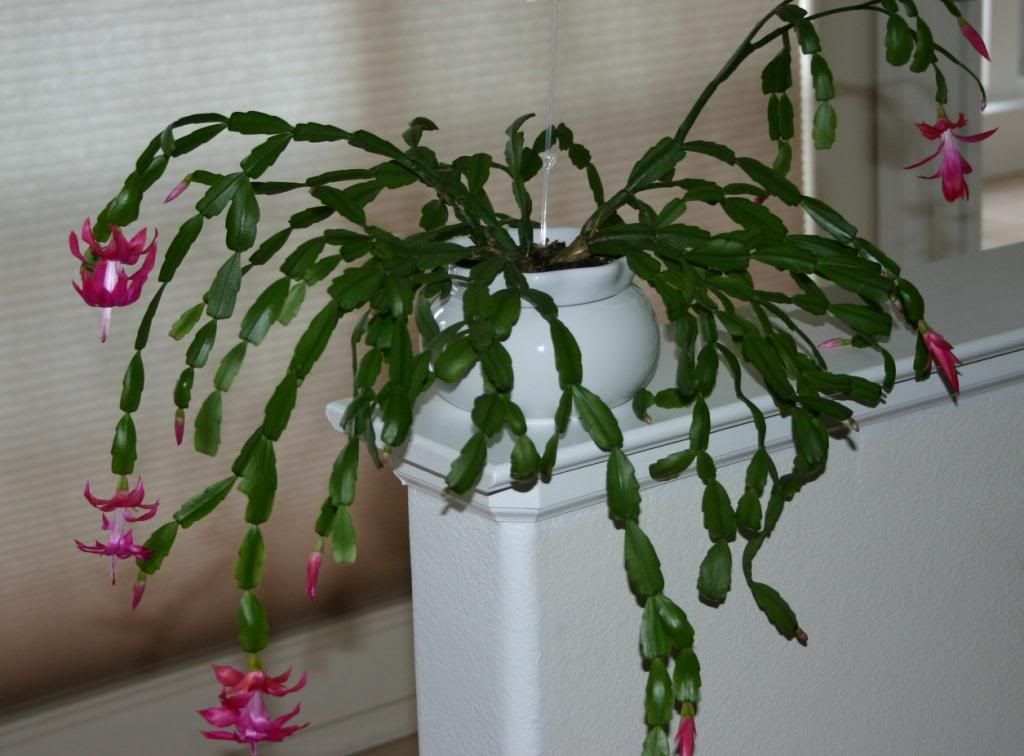 Questions: I'd like to force the plant to become more bushy. Does removal of segments result in a branch splitting into two or more sub-branches? Do you prune your CCs and if so, how many segments do you remove? Is there a way to force more "stems" to grow from the base of the plant?
Since the plant has no drainage, I'm concerned that it might need to be repotted more often than one in a regular pot because of fertilizer salt build-up. When you repot, do you just move it up into a larger pot? Do you massage off the old potting mix from the roots? Can you actually prune some of the roots off and stick it back into the same pot? My other CC and TCs are in regular pots, but I want to keep this one in a self-watering pot as an experiment. I really appreciate any insight you can give!