I have a flower...YAY
Would you have a checky at this...LOL
Im SO excited that my Mexicana is flowering.
I must admit I did not see it until yesterday...being a neo lover and all, I walk through my brom house with my head looking down low at all the neos changing colour and pupping. Every now and then I lhave a geezer up and look at the whole view. Well this time i got a joyful surprise:-)
Amazing how a spikey plant that is ugly to most people are just such a treasure to others!
Jennie told me it could handle alot more light, but I got busy in life and forgot/didnt get round to it but it still flowered...sitting in the middle of the brom house in a fairly sheltered light(pic shows it with the most light it gets all day)
Ohhhh how exciting this is.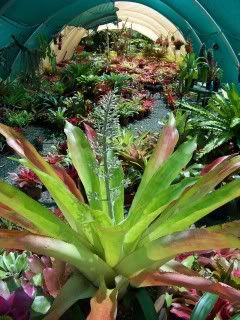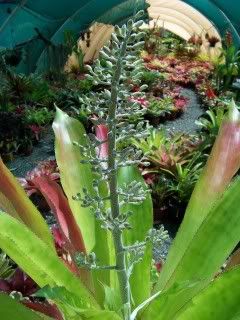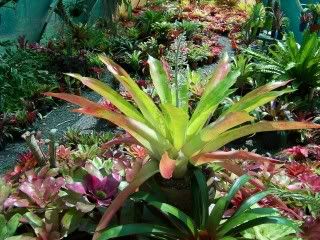 Its still not fully open but will take other photos at its peak