photos and ideas from a newbee
Hi all,
I am new and i thought i may introduce myself by showing a couple pictures.
Below is a till. Display where you can hang your mounted tills and you can spin around like a carousel. It is pretty easy to make.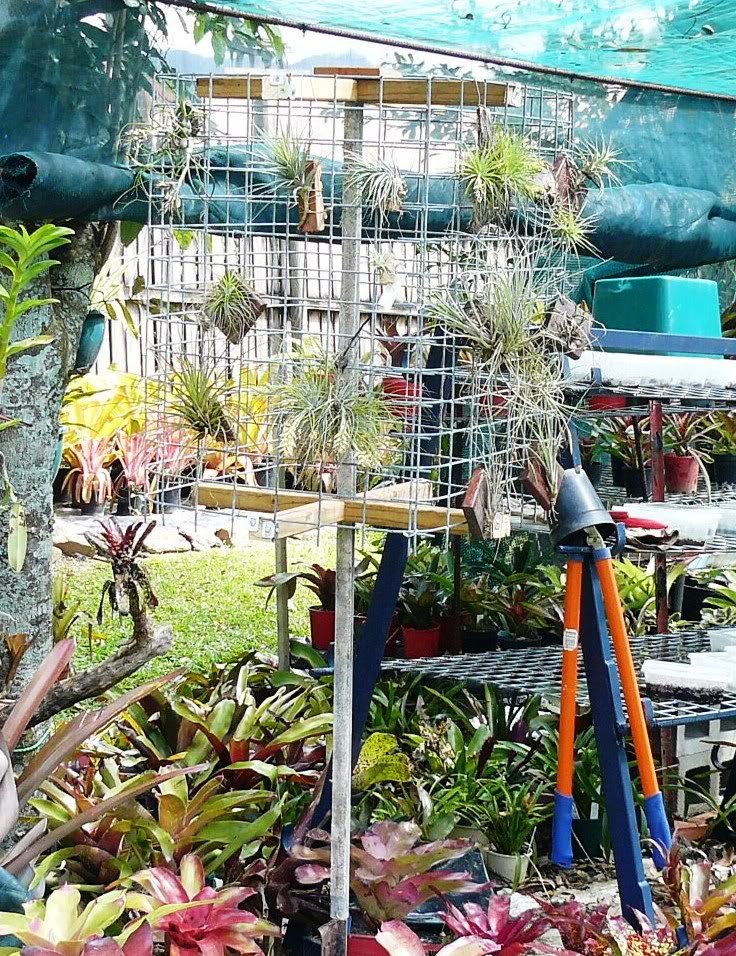 Below is a another area at my place. As you can see it was taken when just planted so quite young.
Below are some hybrids my father bred that I grew and registered last year.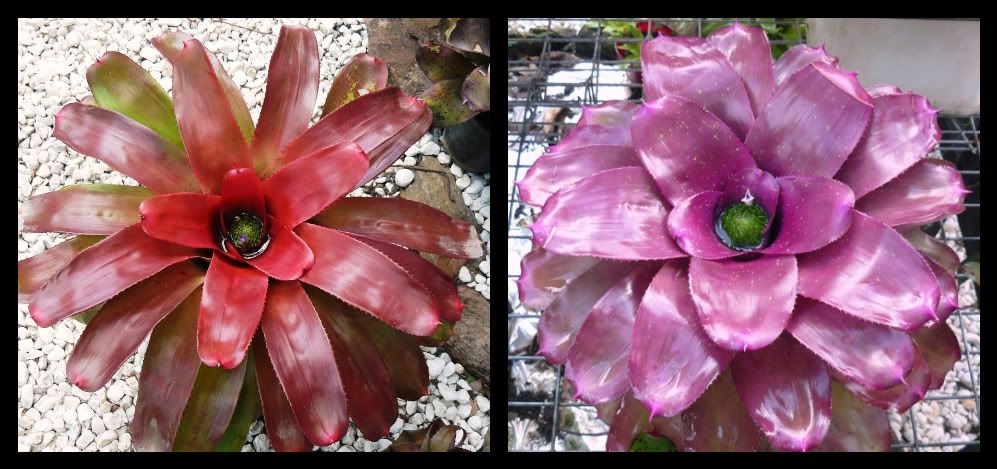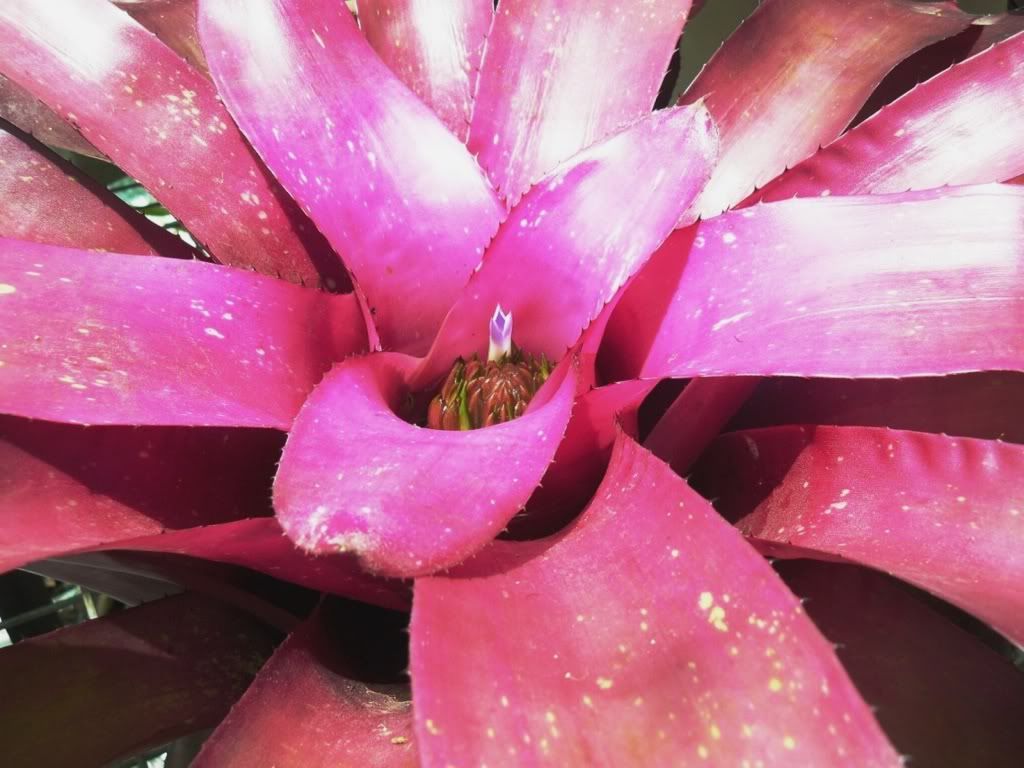 Below is a recycling idea I had. It is an aluminum bin holder. Around the outside I cut slits to open an area up to put small pots with broms in it and to soften the metal look I put shade cloth around the outside and a feature plant in the top.
Below I have put down some white rocks so light coming into the greenhouse reflect up to the underside of the leaves to get more colour in the leaves (this is the theory at this stage)