Aechmea melanocrater
brom_adorer
(Mid-North Coast, NSW)
May 9, 2010
I'm posting this for a friend and regular lurker. She sent me these pics and I will copy and paste the accompyaning email.
"I do not know if you can help with this but I wonder if you could get any help from the brom forum?I bought this plant from an importer and it was labelled MELANOCRATER. the only info came from a search to say it had links with CAUDATA. I have a feeling this may be one of Liza V's plants?
It is a stunning plant and I also wonder if it is the same one Michaels sell as a cross DISTICHANTHA X CAUDATA(MELANOCRATER (GROVES HYB MARGINATED--I found this on a search and got a list but no picture----Appreciate help as it is a stunning plant"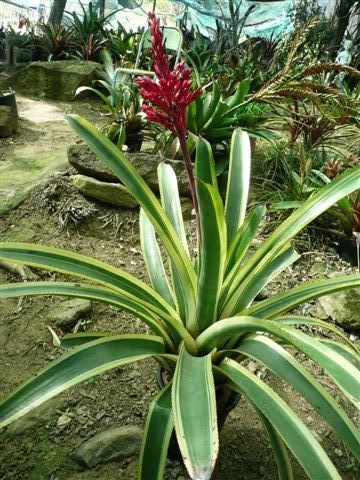 Thanks
BA