Bromadorers mount
brom_adorer
(Mid-North Coast, NSW)
May 8, 2010
Ok Nev, I s'pose I'd better come to the party and show you mine, since Xuan was so good to show us hers,
And Xuan, good score with that tree from the dump!
Heres my gnarly root.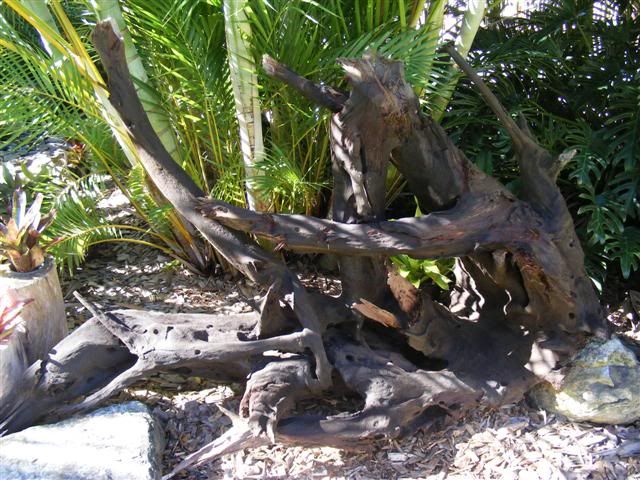 And here it is with addition of plants. I used the drill to make holes so I could use stoloniferous types, such as Neoregelia pauciflora, Fire Ball , sapiatibensis and ampullacae/punctate types,
then Vriesea vagans at the top, Aechmea Ensign to the right and Tillandsia 'Haleys Comet' near the top.
The Neo. compacta is still in its pot, and just being used to balance the picture and help to bring out the colours
I think the timber is red Mahogany not sure. I used vege oil on all but the places I wanted to tie the plants, just incase it would be detrimental to their health.
My thoughts are, that the plants will all step out, or cascade from the log, and not cover its texture and form.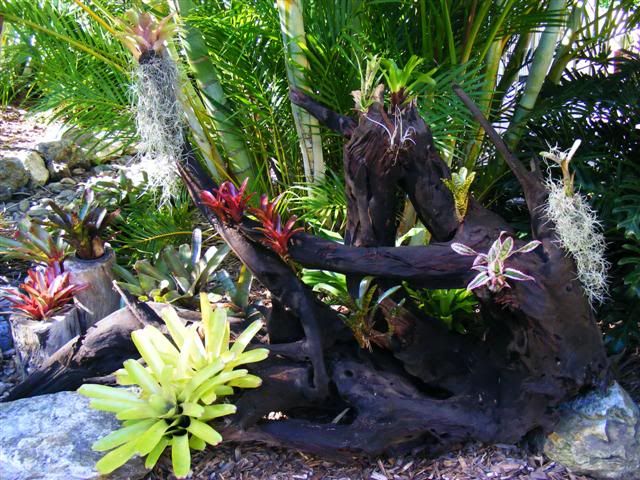 BA