Reveiwing South African Hippeastrum
lora_in
(z5 central IN)
November 4, 2006
Hi there forum folk,
I think it would be nice to review and rate the SA hybrids that seem to have become so popular. Lets add up our personal experiences and see if these highly touted hybrids live up to expectations.
So far, I am quite happy. The first 4 to bloom have been true to name.All of the bulbs apperar to be clean and have a reasonable number of plump roots.
First up, Rock and Roll.
This one is great! The 24cm bulb has produced a stocky scape with 6 flowers and I can feel the tip of a second scape in the neck. The full size flowers on the shorter,thicker scape means no tipping or broken scapes. I give this one an A+ !
Second up is Honeymoon.
I'm a bit divided on this one. The 25cm bulb has almost finished it's first scape with 4 flowers and the tip of the second is just peeking out. Size,shape and perportion are fine, I'm divided on the color. The photo is lighter than the flower really is. The color is something between pink and red but not clearly either.
Next is Baby Doll.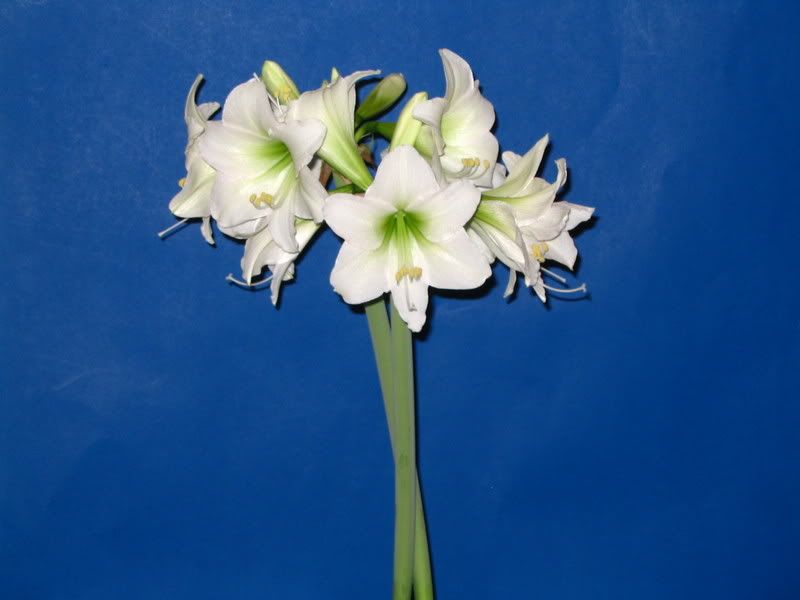 This one makes me sing! The 21cm bulb has thrown 2 scapes with 7 flowers on the first and 8 on the second. It's like a whole boquet all by itself ! I love the shape, just like a lily. I'm not sure it's visible in the photo but there is a fine,light pink picotee edge,very delicate. I give this one an A+++.
And finally, Cupido.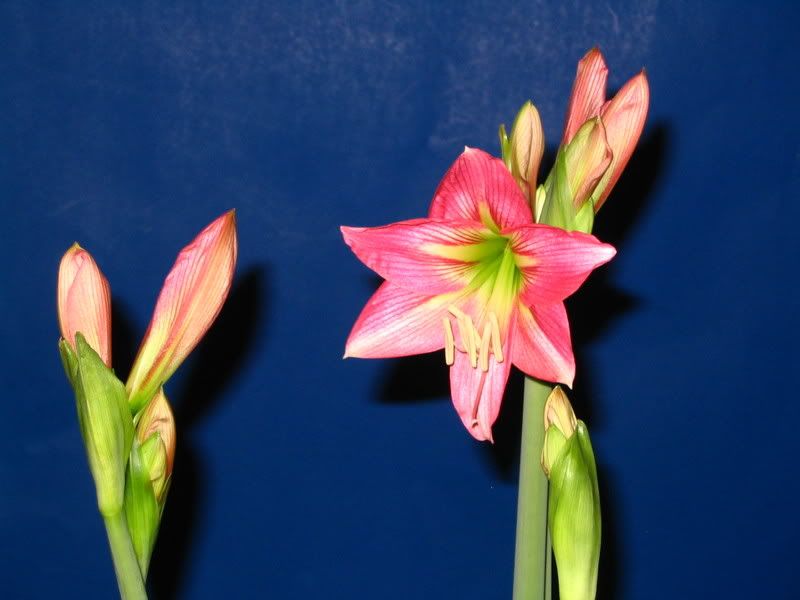 This one is a doer! I have 5, 17cm bulbs potted together. 3 are showing 3 scapes each and the other 2 have 2 each.There are 5 buds on the first scape and 4 on the second, another whole boquet! The pink is clear and strong.
I still have Jade Serpent left to open in a few days.
So,step right up and show them off! Singles, doubles,minis, I want to see them all! (and grow them,too!)
Lora