American Lady or Painted Lady?
bob_71
(z7 MD)
April 24, 2011
A couple of years ago when I first started trying to identify the butterflies that I had photographed, I met the deepest frustrations in my life of being outdoors. It seemed that every one I shot had one or more nearly identical twins. The technical names of the anatomical parts used in field guides was unintelligible to me...still is. I vowed that, if I ever learned to identify the markings that differentiated one similar species from another, I would do my dead-level best to capture these differences photographically so that some other poor souls out there might have a little easier time than I did.
What I have learned is that butterflies have a forewing and a hindwing on each side of their body and, more often than not, the markings and/or coloration is totally different on the two sides.
With these two butterflies, the number and size of the eyespots visible on the underside of the hindwing is different. The American Lady usually has two eyespots while the Painted Lady usually has four.
In addition, The American Lady has a white spot visible in the orange cell of the upper forewing. This white spot is absent on the Painted Lady.
AMERICAN LADY
AMERICAN LADY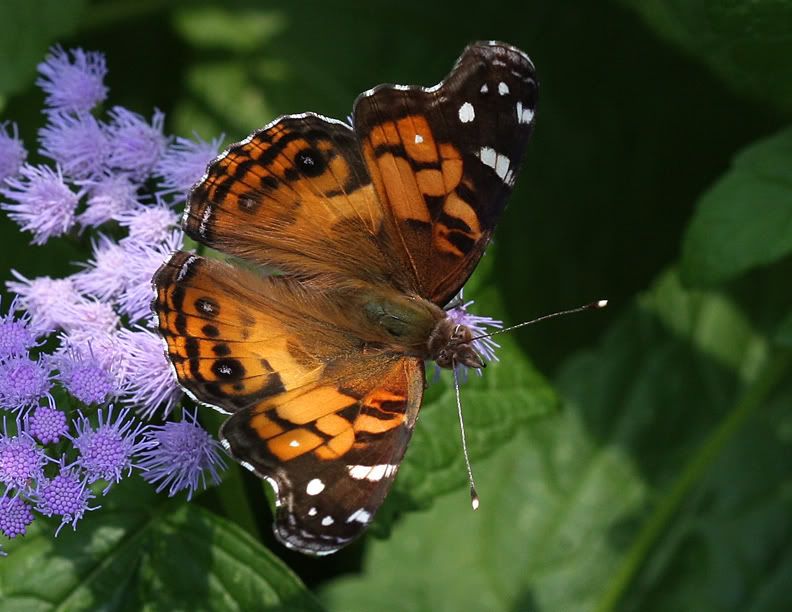 AMERICAN LADY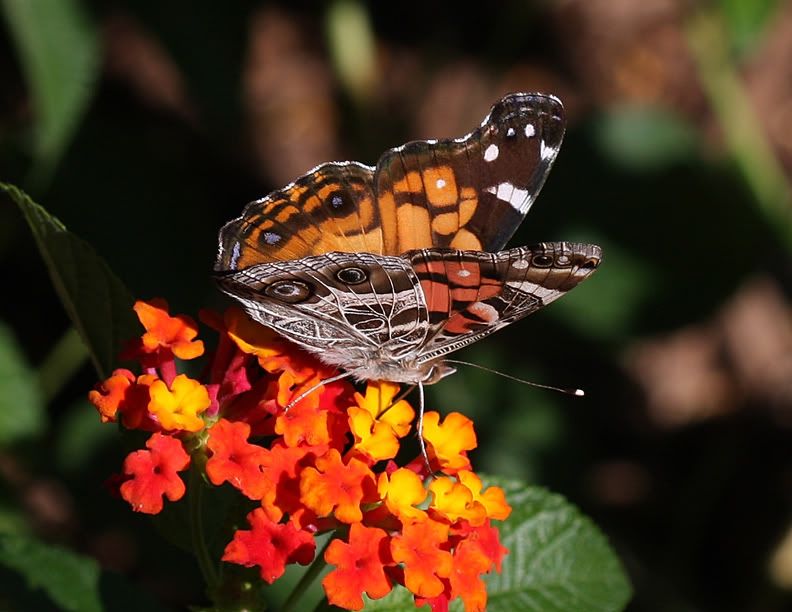 PAINTED LADY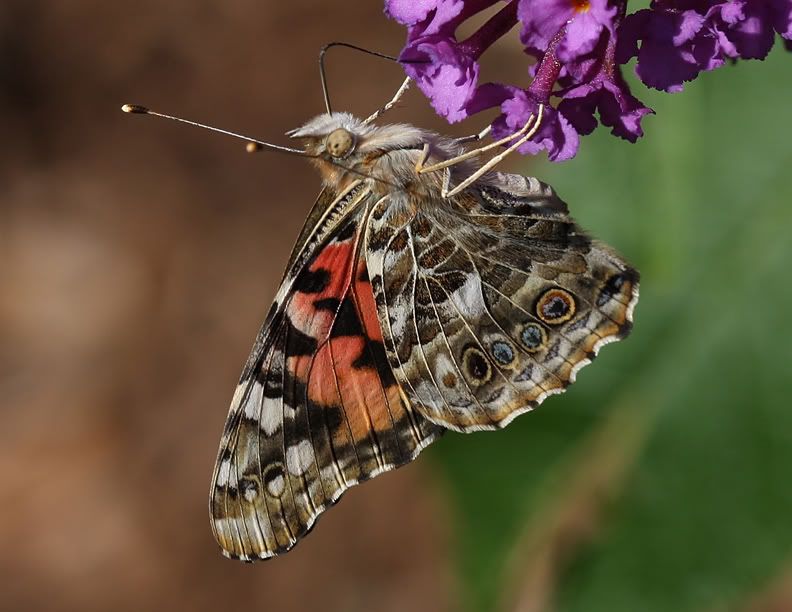 PAINTED LADY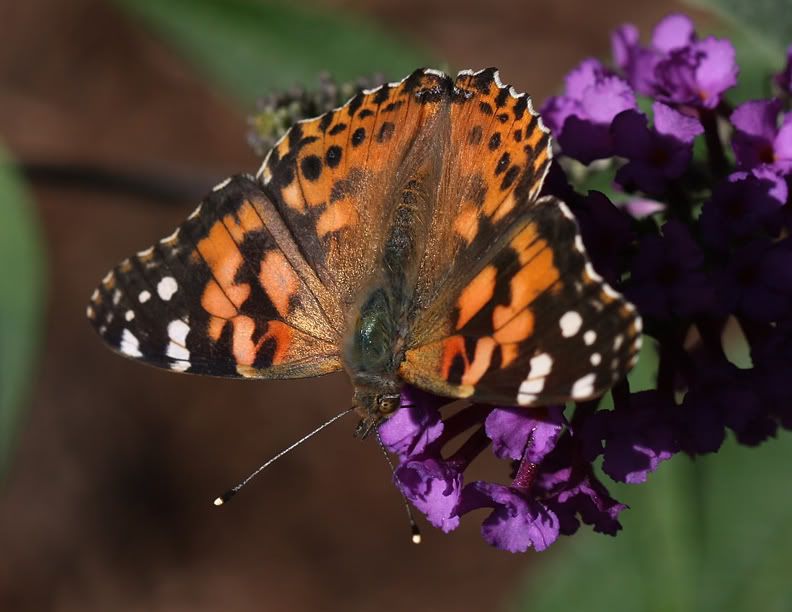 I hope this will give help to someone out there!
Bob