Help ID pregnant onion/ponytail palm succulent!
Grantgarden2 Zone 5a/b
January 10, 2014
Hey I bought this plant and relized it doesn't have a tag in it, but the lady saw what I was holding said it was a pregnant onion, but I don't think so becuse I have one and I has long wide leaves. But this one has very grass like leaves I would say. Thanks!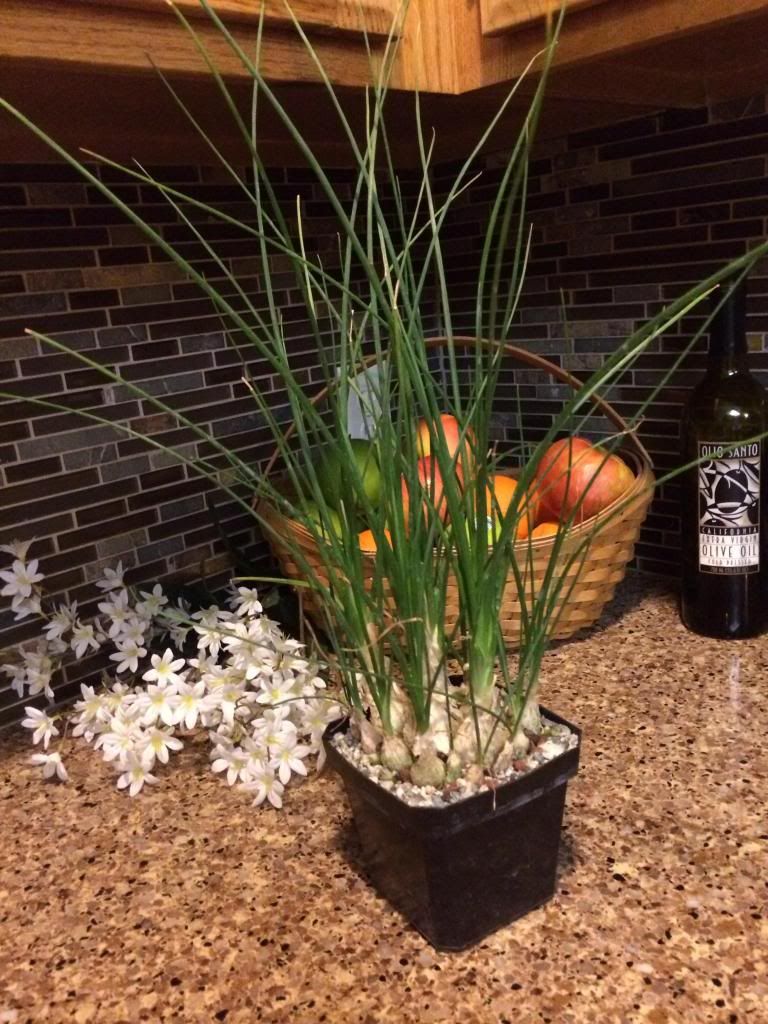 Full plant shot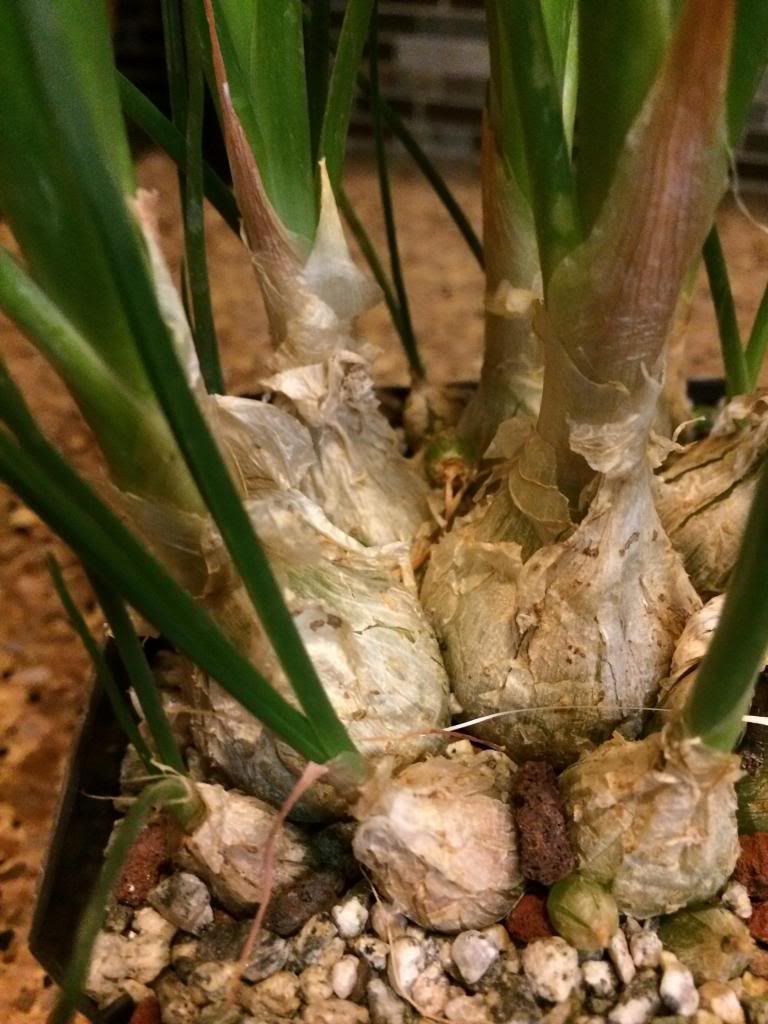 The larger bulbs of the clump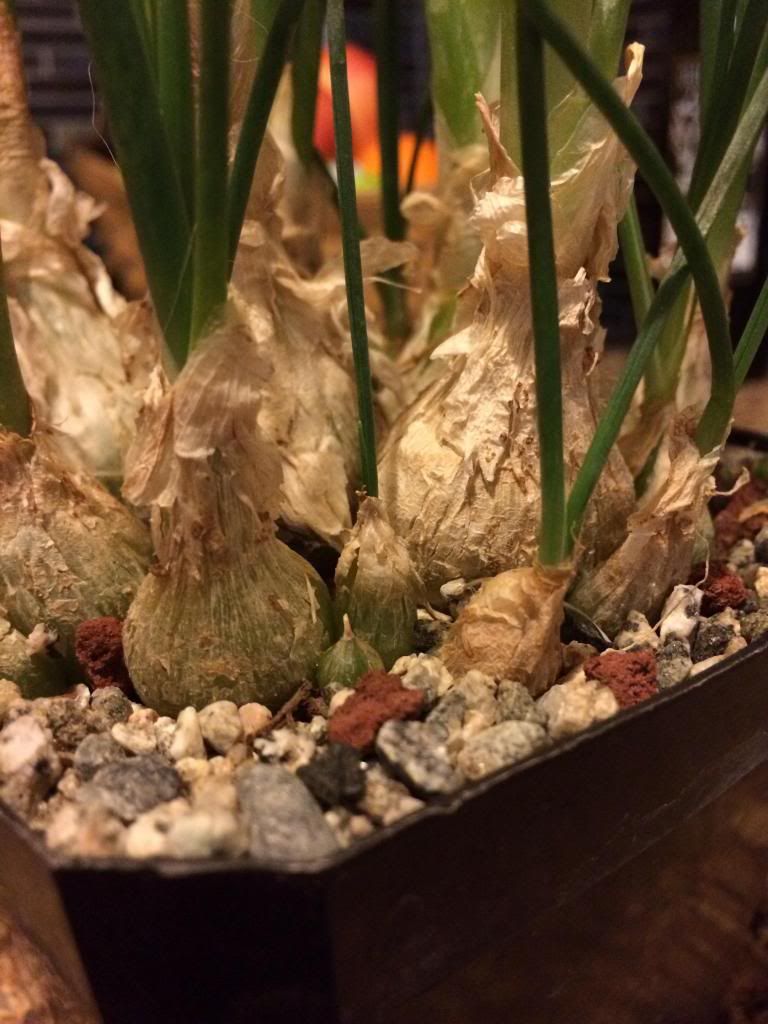 The little babies
Grantgarden2