Winter camp
paul_t23
(Coastal Sydney)
May 2, 2009
Hi everyone,
I've been starting to build up a bit of a collection of broms down the back yard that will take a good bit of direct sun, so I can use them to re-brom-scape the front yard when I get the fence put up to keep the @#$%** deer out. But the days are getting short, the sun is getting low in the sky and the north-side neighbour's pencil pine hedge (more like escarpment) has gotten taller! My sun-loving broms have been sitting in deep shade for the last couple of weeks!
Not good! So, with some weed mat, some bags of pinebark and some pavers, today they have a winter holiday camp out in the nice sunny middle of the back lawn. How could I resist some photos!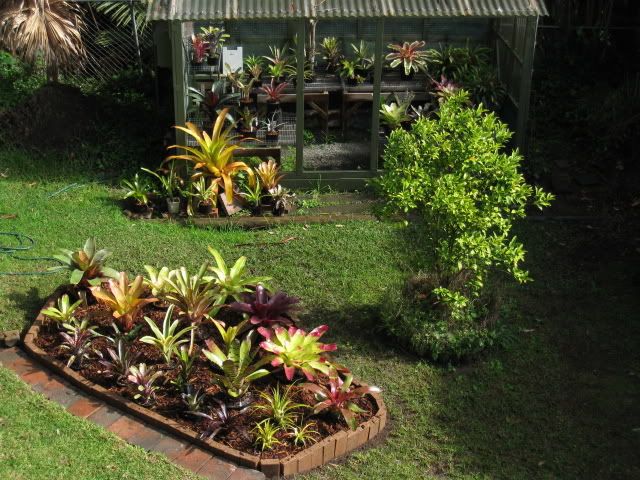 Come to think of it, that means less lawn to mow .... and lots more room for broms ... with a bit more weed mat, and some more pinebark and pavers ......... Hey, I think the winter camp might become permanent. And bigger!
Cheers, Paul