Some plants from Z3 area in the garden
Beachplants
(Z11)
February 2, 2012
Here is the full zone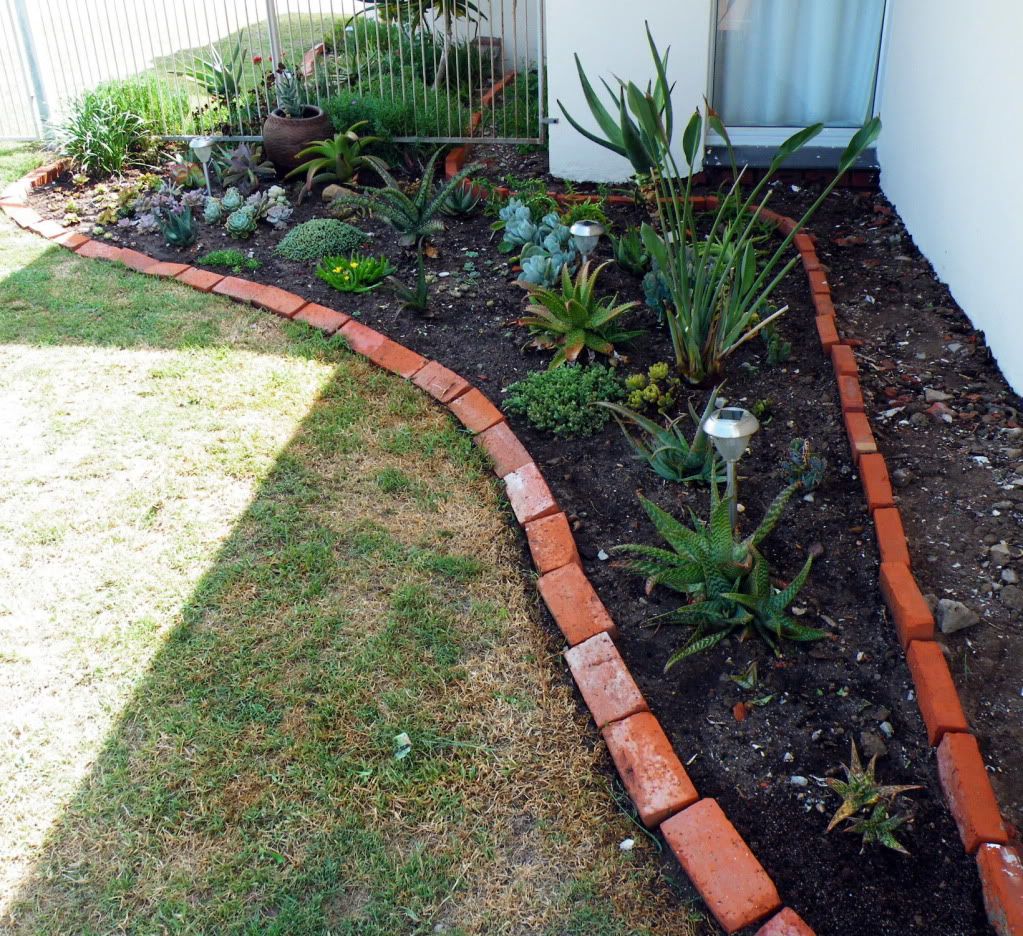 and more detail of plants in there:
Aloe jacksonii, Sprawling aloe forming clumps up to 50cm accross. Simple inflorescens in Spring.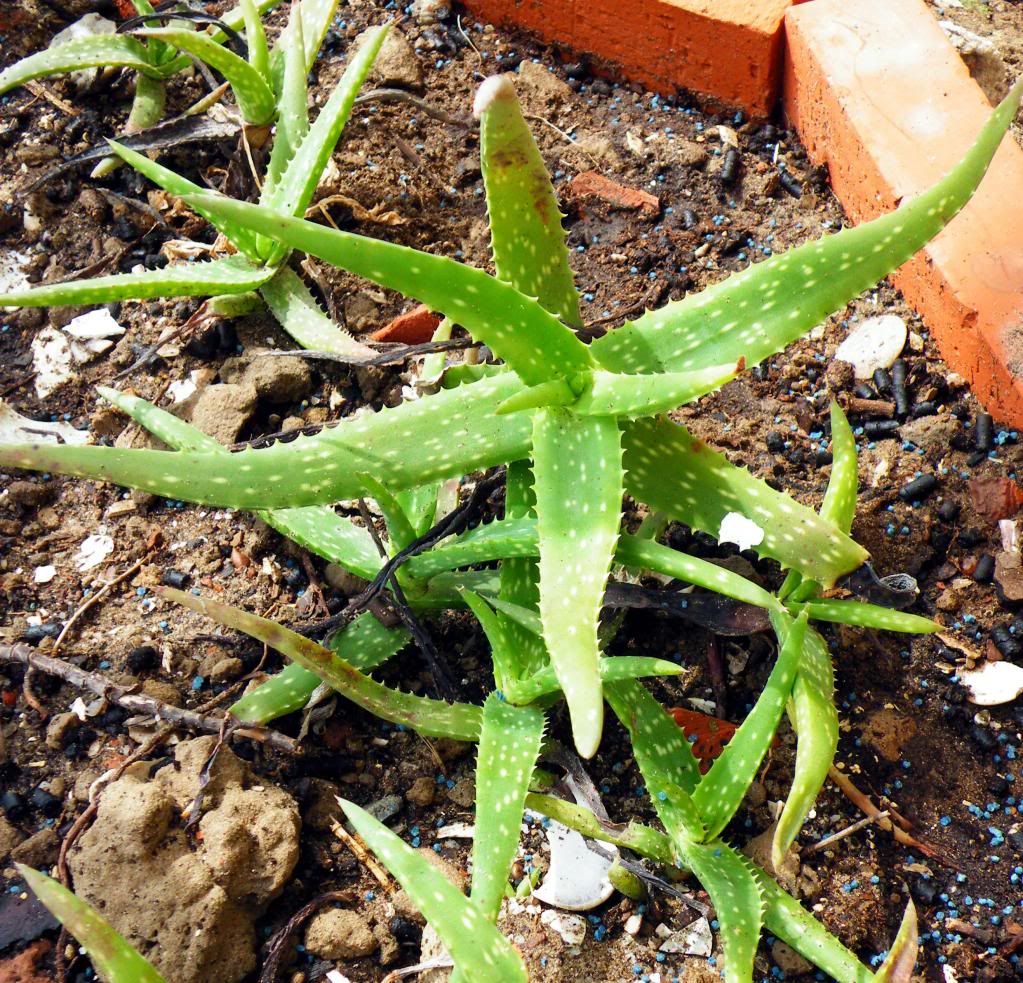 Aloe hardyi, Mpumalanga Province, near Ohrigstad on cliff faces.Aloe branching from the stem with leaves usually hanging down. Simple red densely flowered inflorescence in winter.
Aloe capitata var. angavoana, Madagascar (Antananarivo Province). Close to var. gneissicola, but reddish-grey leaves, red marginal teeth and densely flowered raceme.
Aloe castanea, Gauteng, N. Mpumalanga Province, S. Northern Province of SA in woodland & bushland slopes. Tree aloe branching from the stem & rebranching. Simple long tail-like orange-yellow inflorescence in Late winter/early Spring. (Note: I removed some leaves to try and keep aloe rust away)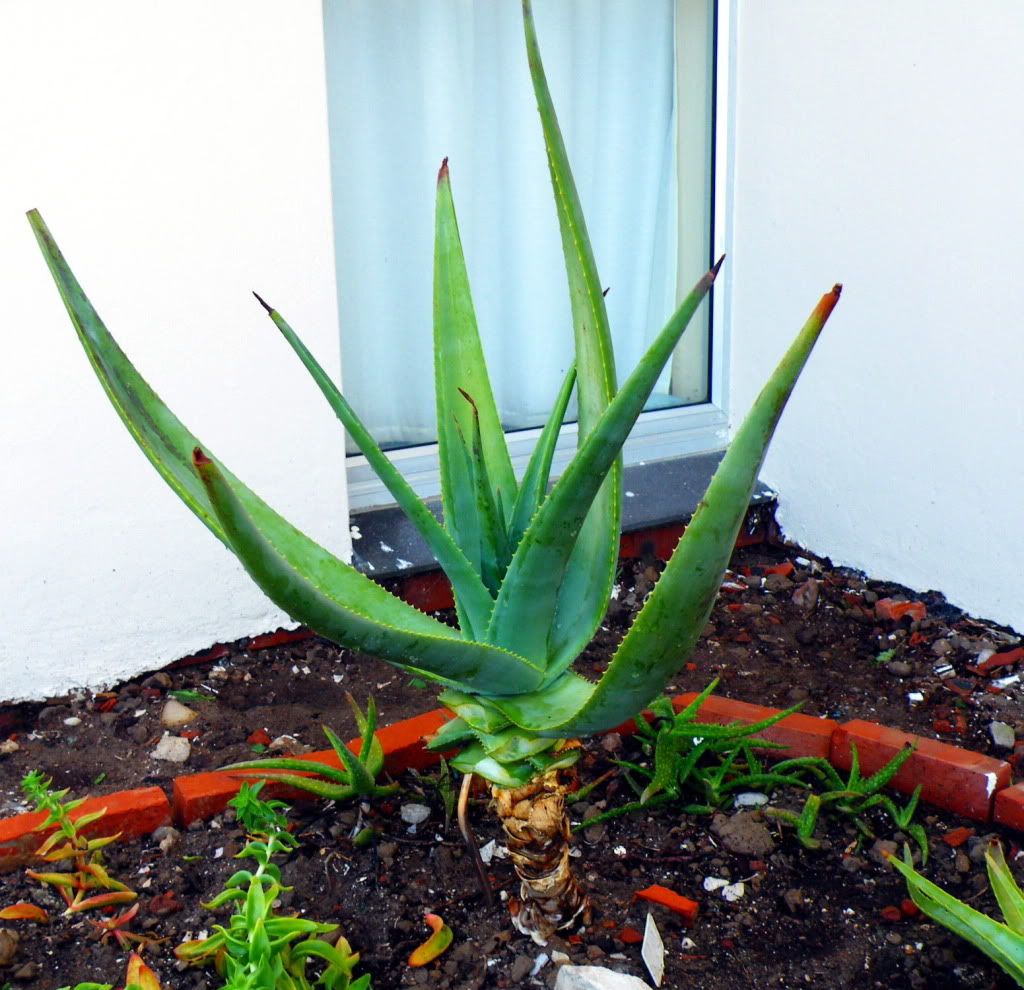 Aloe microstigma, Common in WC, EC in hot, dry flat scrub veld or slopes at times. Single or small groups, stemless or short stem aloe with scattered round spots on leaves. Simple single narrow raceme, bi-colour, around winter.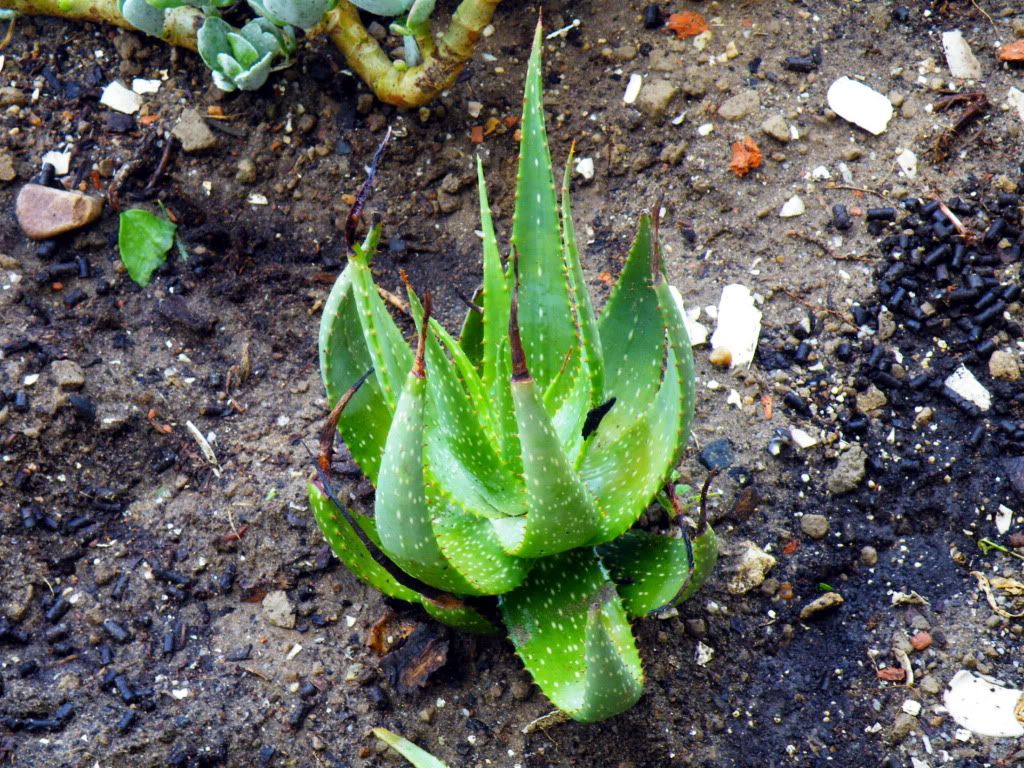 Aloe schelpei, Ethiopia, in grasslands on steep slopes.Plant branching at the base to form dense groups. Leaves tinged bluish with sometimes pale-creamy lenticular spots near base. Simple or single branched inflorescence, bi-colour.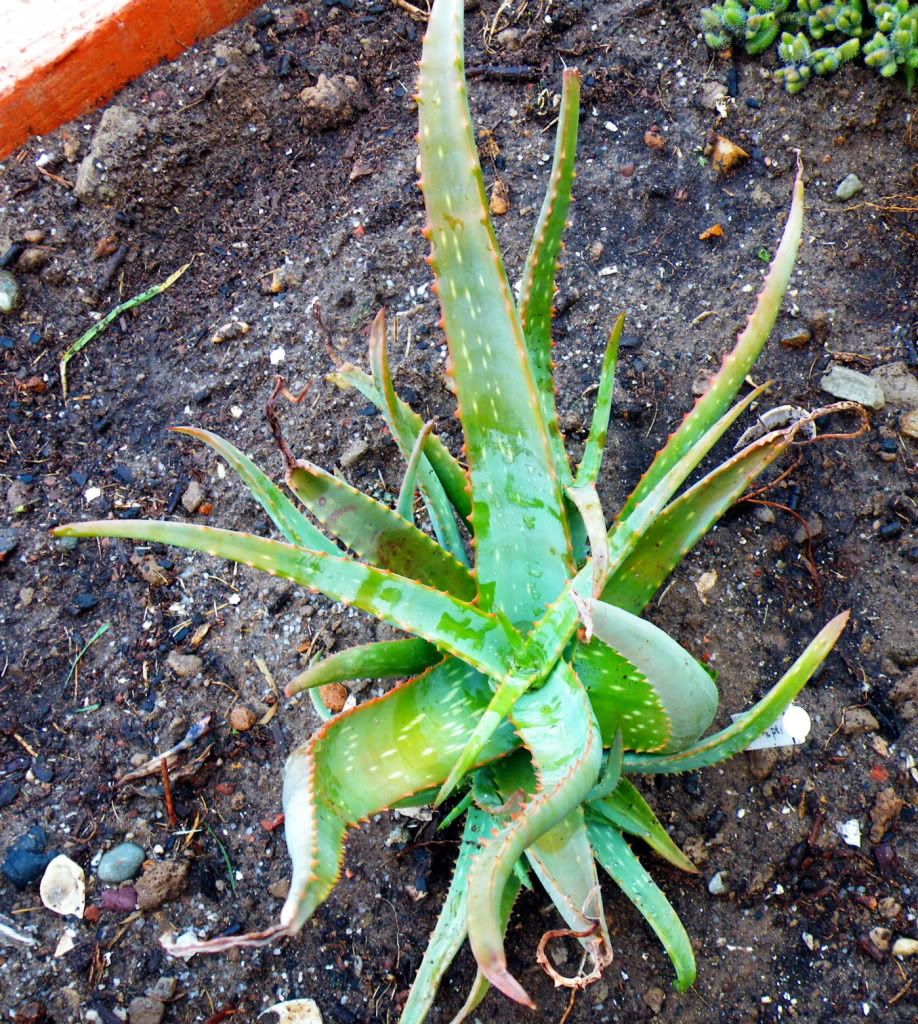 Aloe dorothea hybrid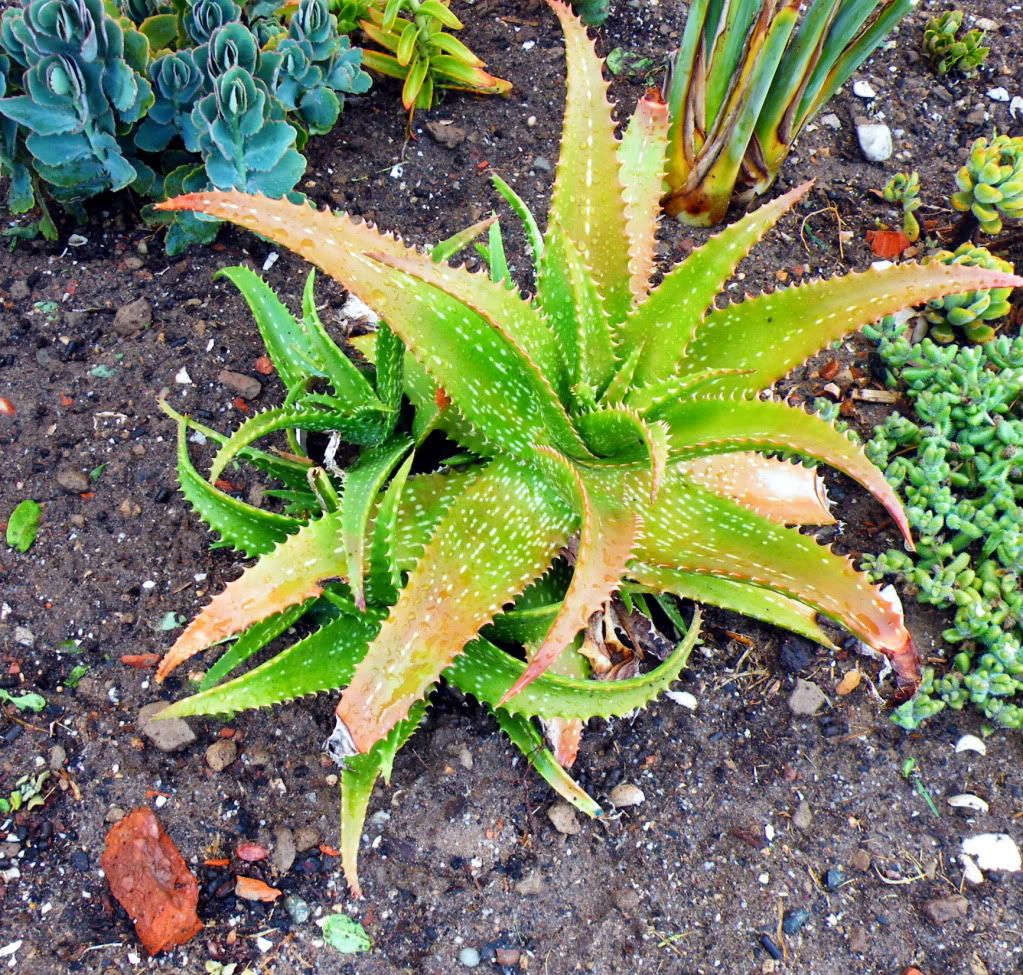 Aloe grandidentata, Freestate, NW Province, NCape on arid stoney plains and ironstone slopes. Stemless, suckering to form dense groups. Erect with up to 7 branched inflorescence flowering in Late winter, early spring.
Aloe petricola, Northern Province on rocky outcrops.Stemless, Solitary or form small groups. 1-6 branched bi-coloured inflorescence mid-late winter.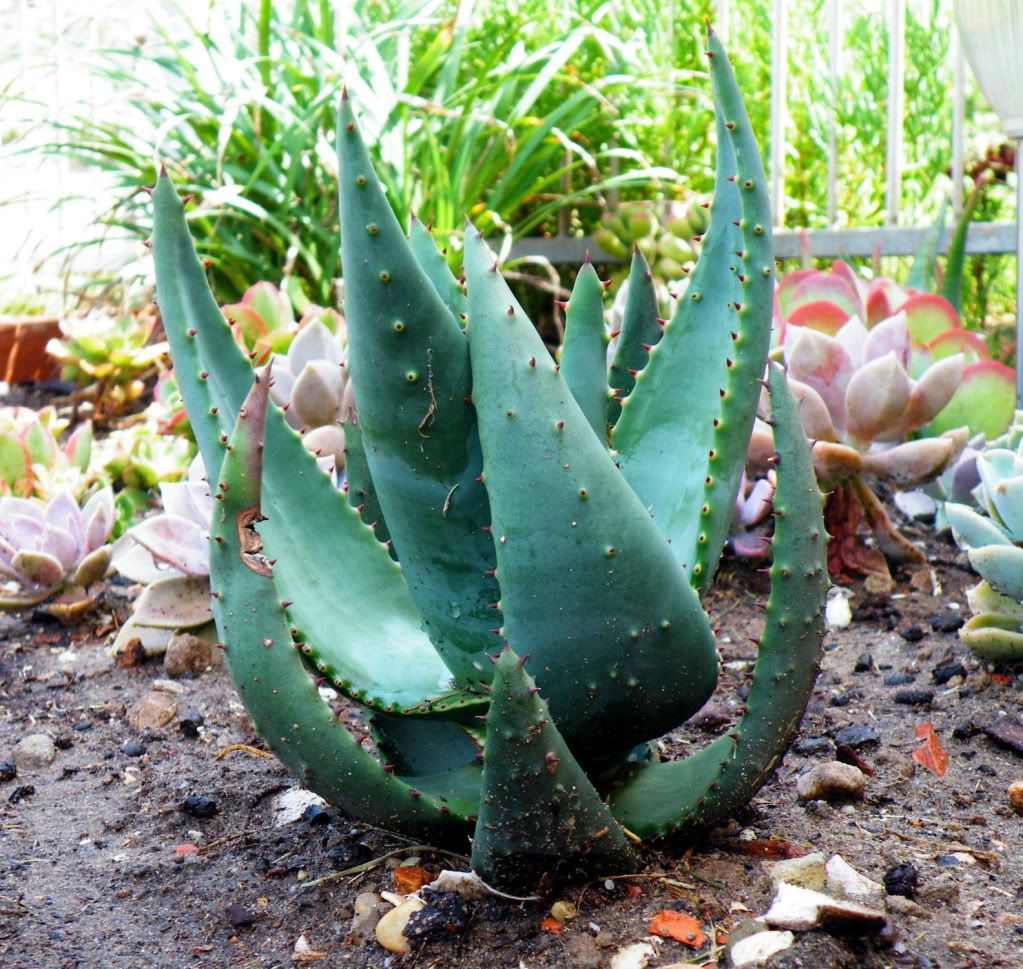 Aloe dyeri, SW Mpumalanga and West Swaziland, In shady woodland valleys & ravines. Stemless to occational short stem, usually solitary aloe, inflorescence up to 15 branches with brick-red flowers in Autumn.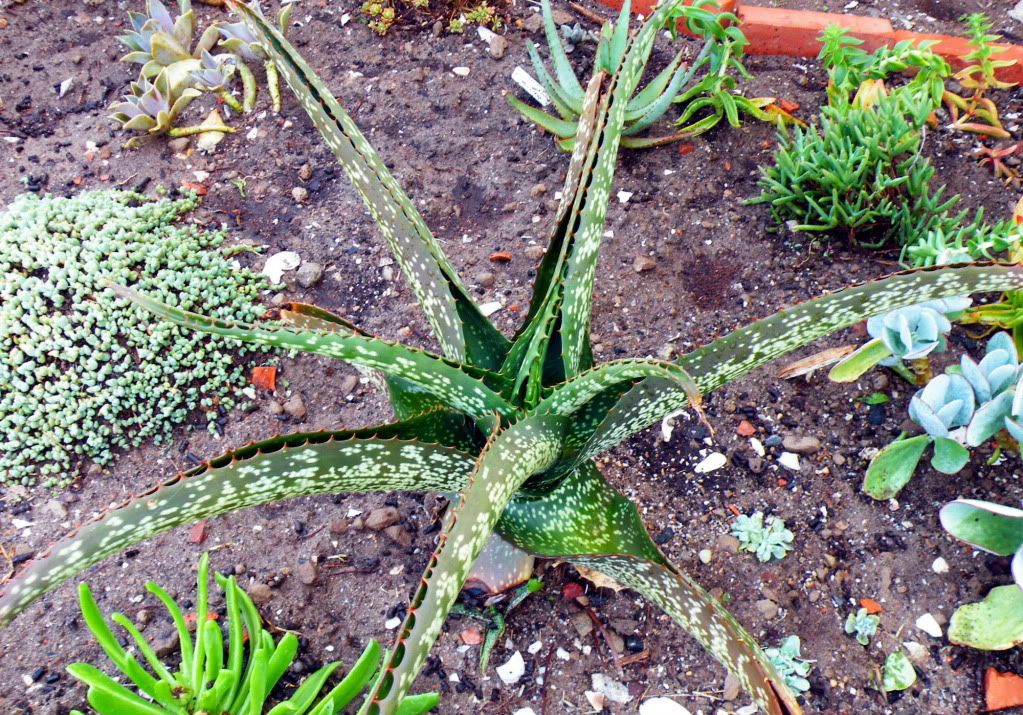 A. betsileensis, Madagascar, S-central Highlands on rocky slopes. Solitary, with short stem. 3-branched erect inflorescence, yellow-orange densely flowered raceme.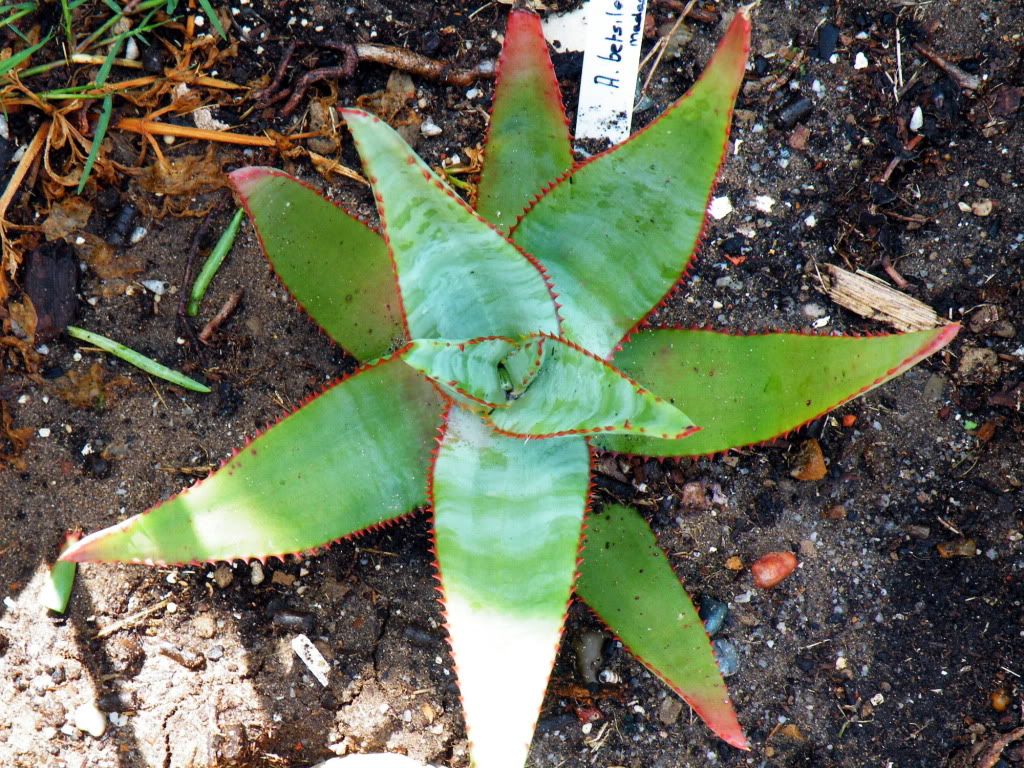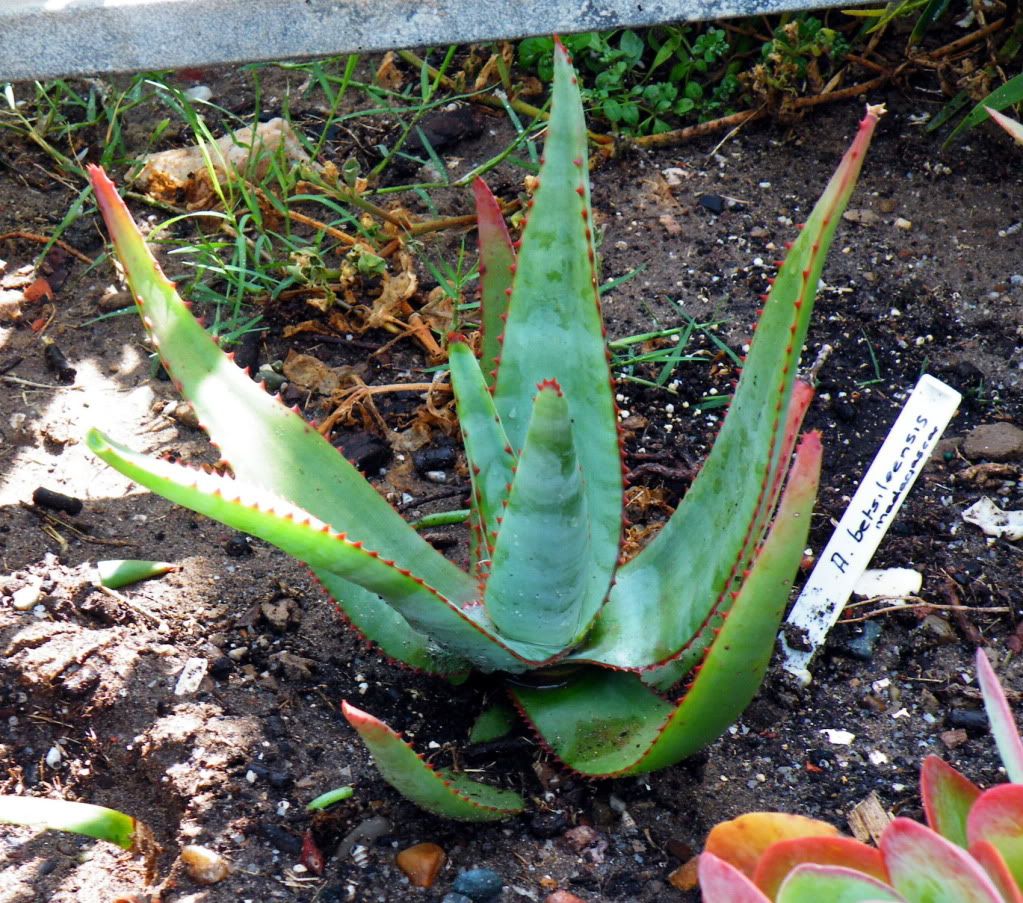 Unknown Aloe, possibly a hybrid, love the lime colour!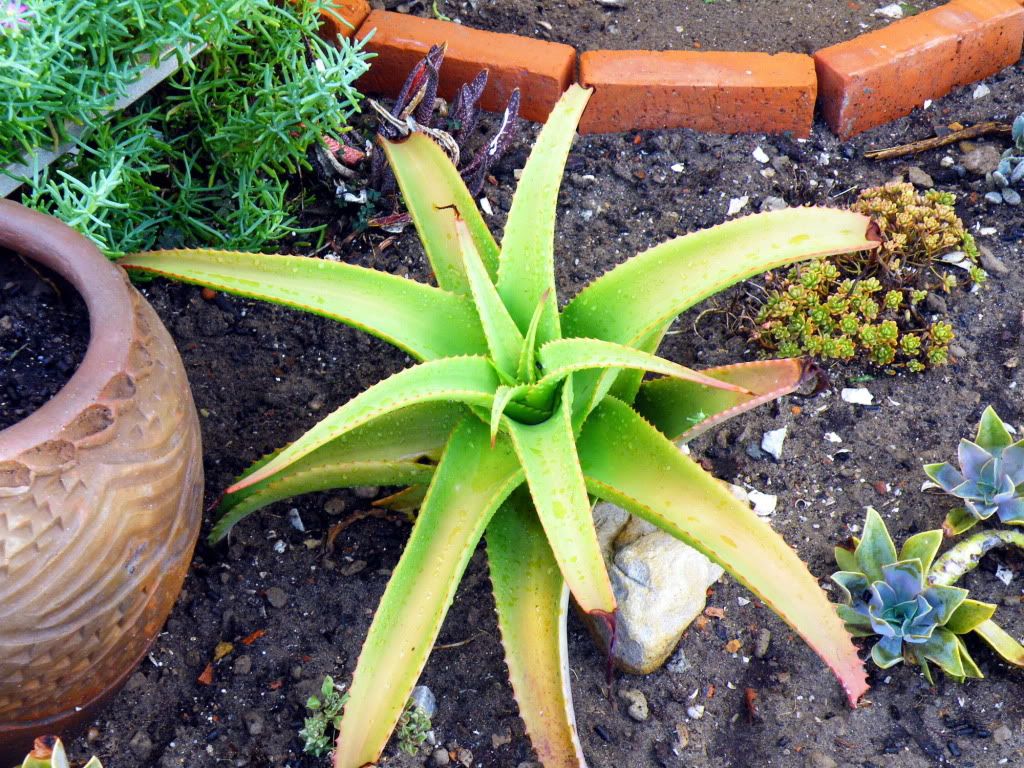 Cotyledon tomentosa subsp. ladismithiensis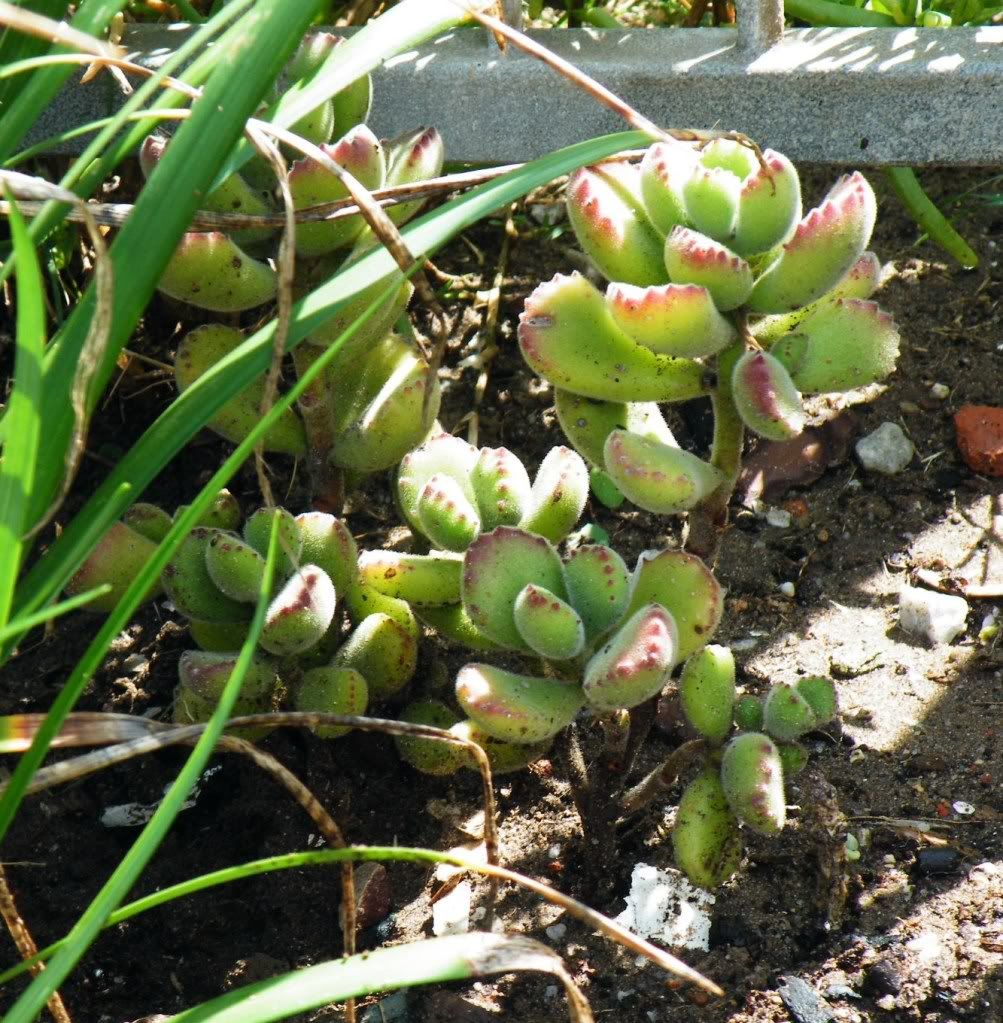 enjoy!
Oh, the garden is still a working progress...there will be a path round the side of the house.