Fun With Cross Pollination
hanzrobo
(11)
February 26, 2012
So, I've had this Cheiridopsis for over 2 years and this is the first time it has bloomed. I think it's either C. candidissima or a type of C. denticulata. The leaves are pretty large, 6-7". I really would like to make more of these but again, only have one.
I know 'selfing' is possible by stimulating the stigma with it's own pollen, but just don't want to chance it.
I looked around the greenhouse and the only thing close that was flowering was my recently acquired Odontophorus angustifoilus. Steven Hammer writes that these 2 genus' readily hybridize and that Odontophorus probably belongs in the Cheiridopsis group. So I pollinated the Cheiridopsis with pollen from the Odontophorus, not the other way since I had already pollinated the O's with themselves. Hopefully this results in an interesting cross.
Here are the 2 plants. Hopefully someone can help with an ID for the C...? It's leaf tips turn lavender in the sun.
Cheiridopsis...?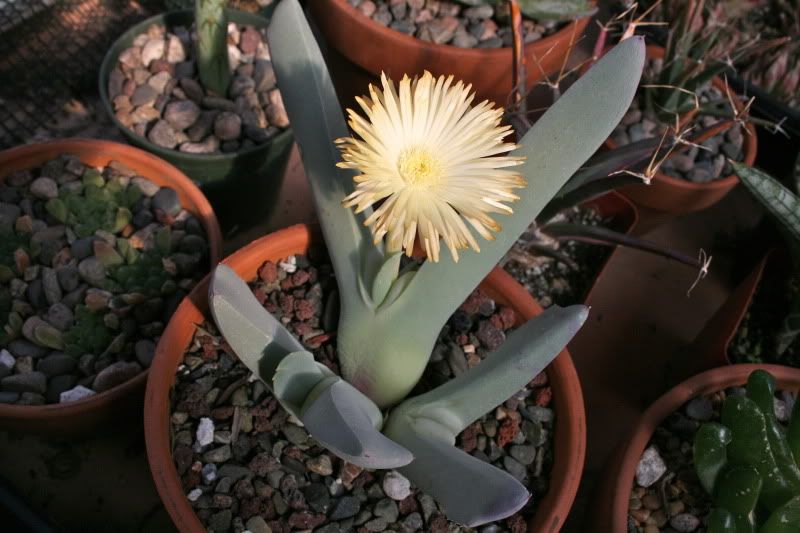 Odontophorus angustifoilus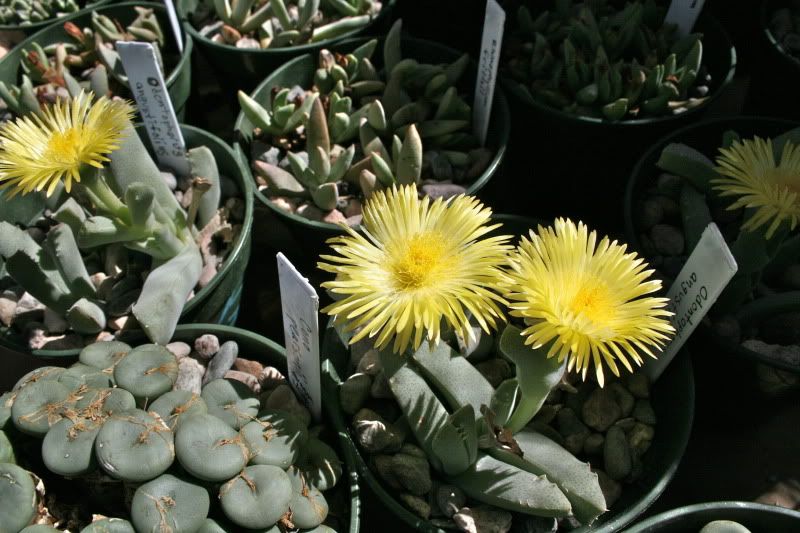 I also pollinated a small Pleiospilos nelii with pollen from Aloinopsis luckhoffii and the Odontophorus, not counting on hybridization just hoping to trick it into 'selfing'.