Reblooming!! part II - 'Bogota'
The flower feast continues, now with 'Bogota' blossoming! Photos just don't do justice to it's great presence.
Sadly it's too cold to take pictures in the veranda, have to make due with a pic of B. in the kitchen.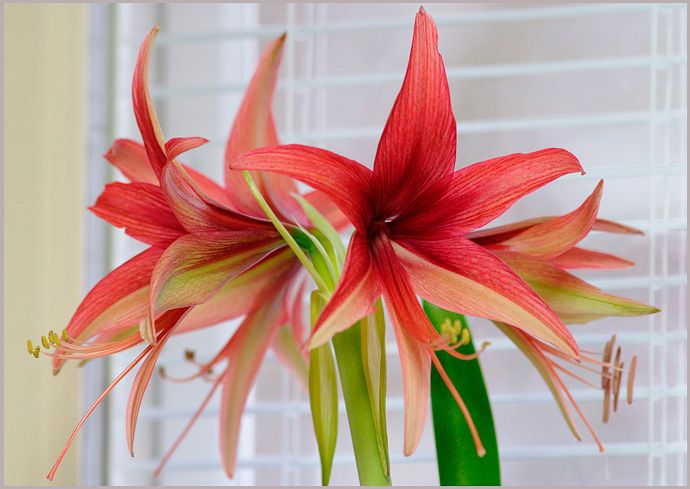 'Red Lion', 'Fairytale' and 'Santiago' are in the pipes...