Does anyone have a clue as to what plant this is?
meyermike_1micha
(5)
February 18, 2012
Well, I finally had to ask since here is where all the smart brains are:-)
A good friend who fought in World War 1 had given me this baby from a mother plant he got from the Mediterranean Sea while he was there. The mother plant is beautiful and I hope that mine turns out the same. The leaves are so soft, they almost feel like silk.
He told me it was in the succulent family, but not sure. If I had only written the name down when he told me. He is no longer around:-(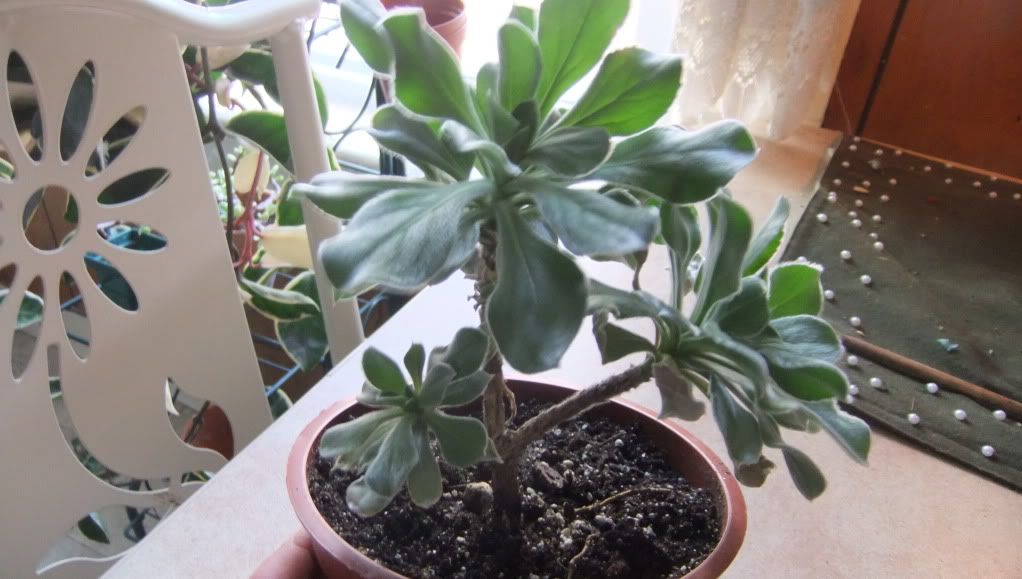 Thank you
Mike