I need the expert on Neoregelia 'Blushing Tiger'
brom_adorer
(Mid-North Coast, NSW)
July 1, 2009
I bought two of these from different sellers, mail order, so sight unseen. They appear to be quite different.
The one on the left stays almost golden with tiger stripes and blushes when in flower, where as the one on the right has a pinkish hue always, and doesn't seen to brighten up much on flowering. Could the one on the right be Neoregelia 'Gympie Delight'?
They are side by side, and receiving the same cultural treatment, so by rights, should look more alike, don't you think? Also, both are last summers pups, removed at the same time, and the same size.
B_A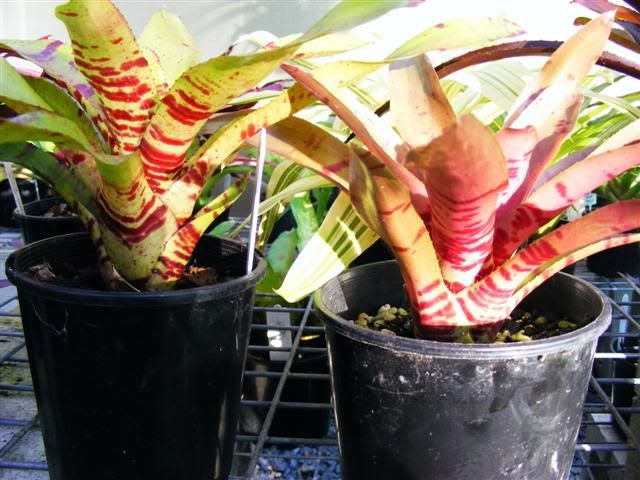 mmmmm, my pots need cleaning!