My conference haul
kerry_t_australia
(9)
July 27, 2008
As requested, here are some pics of the broms I bought at the conference.
1. Top row (l to r) - T.juncea (white flower), T.beutelspacheri, T.dodsonii.
Bottom row - T.roland-gosselinii, T.xsmalliana.
2. Top row - 2 x T.'Druid', T.bulbosa (replacing one I lost last winter)
Bottom row - T.ionantha - large form, V.poenulata, T.'Penito'
3.Ae. blanchetiana hybrid (?)
4.Back row - Hoh. antillana, Ae. 'Del Mar'
Front row - XCanmea 'Repton', 2 x Racinaea spiculosa
5. XCanmea 'Repton' - bigeneric hybrid by Peter Tristram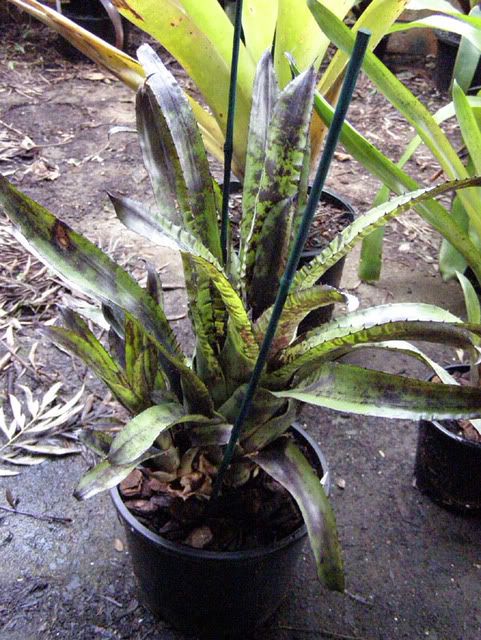 6. Alcantarea odorata - white clone. Nothing to write home about yet, but has great potential. Should grow into a large white/silver rosette.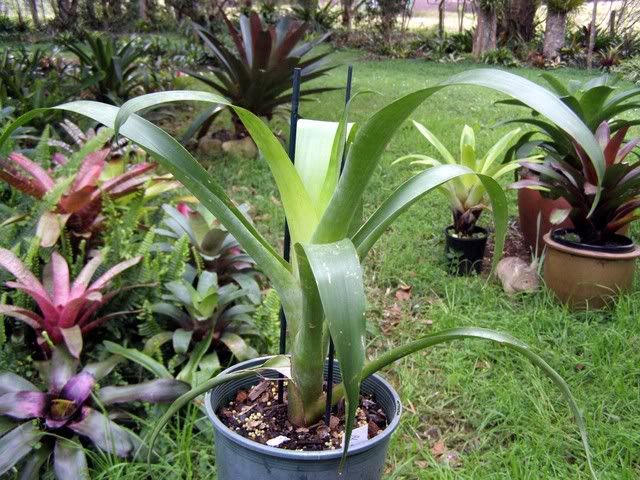 7.V.'Zapita' (lost all but one last winter), V. sucrei x 'Purple Cockatoo' (hybrid seedling by Steve Ward), V.fosteriana R.C. seedling.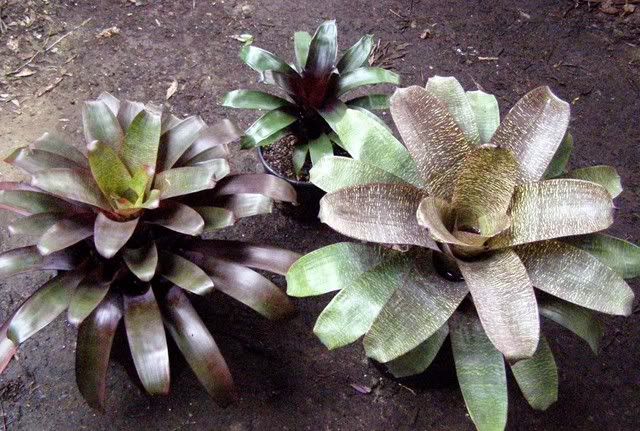 There are a few more which I will photograph and post tomorrow, all going well.
Cheers,
Kerry