Here we go again...(picture heavey)
dellis530
(6B)
February 23, 2012
I hope no one minds the pictures. I always love to look at everyone elses pictures esp in winter. I was sorting plant pics so heres a few more.
Denise
A. peglerae (thanks for the correct ID Jeff!)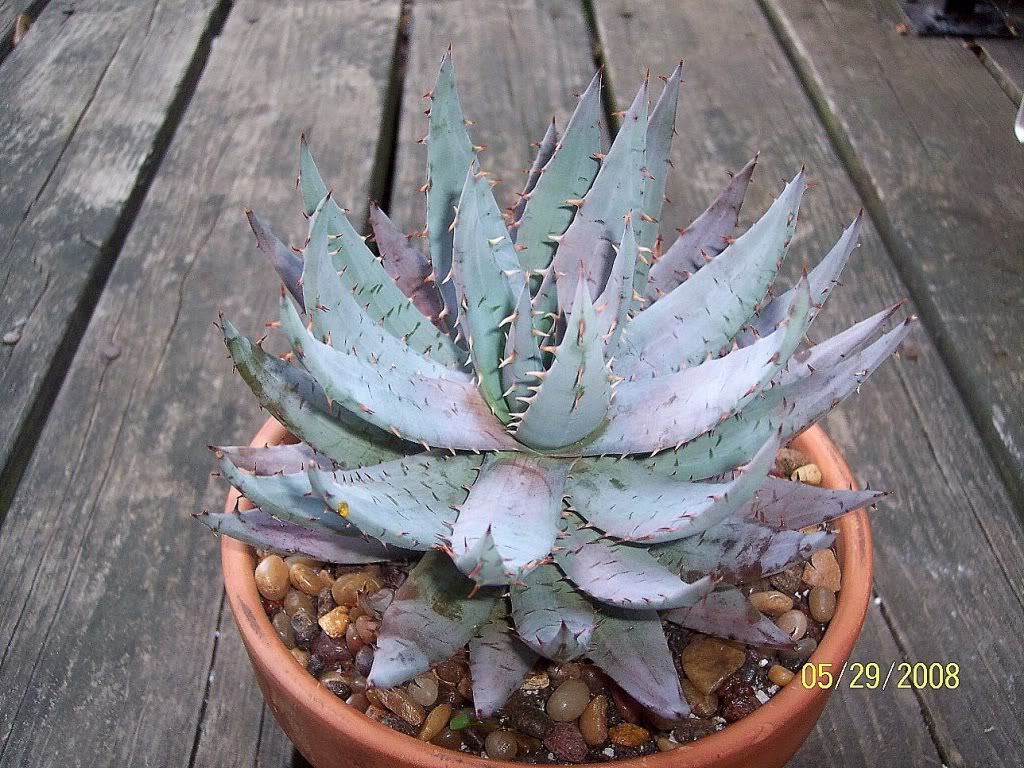 Aloe buhrii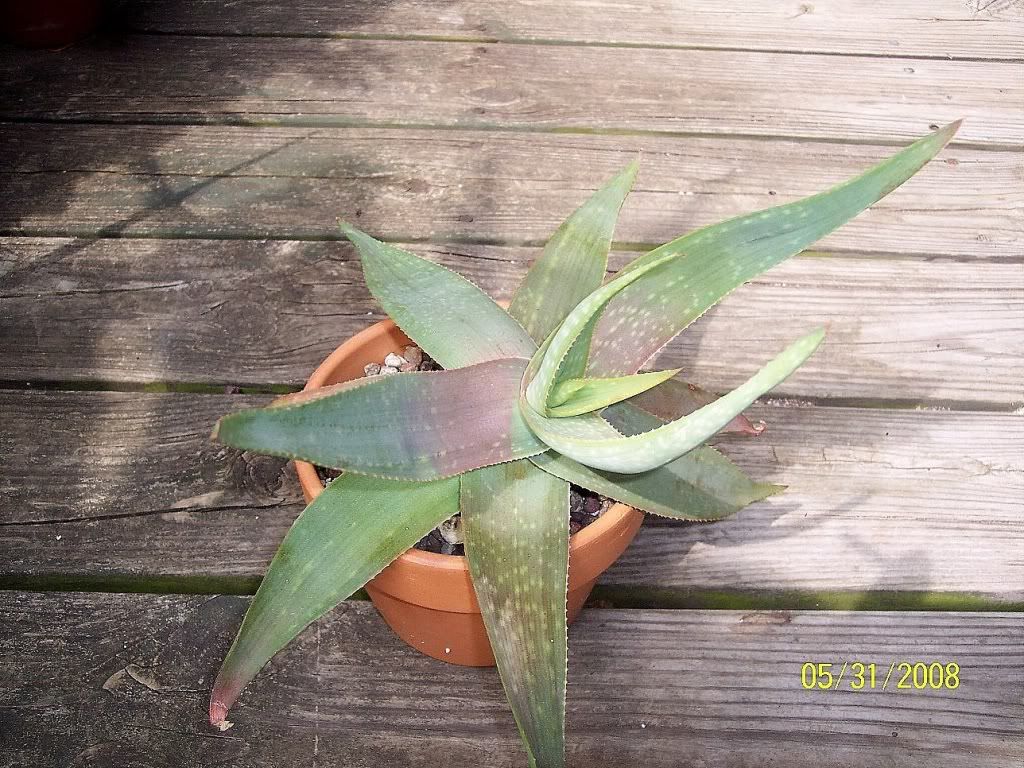 Aloe aculeata
Aloe aborescens variegata - These pups root very easily. The whole plant grows very tall and when I chop the main stem all the little pups take over. I can trade these too in the spring.
Aloe glauca. These are actually offsets from a mature plant. Moms not looking so good these days after a feline mishap so I'll just post these little guys.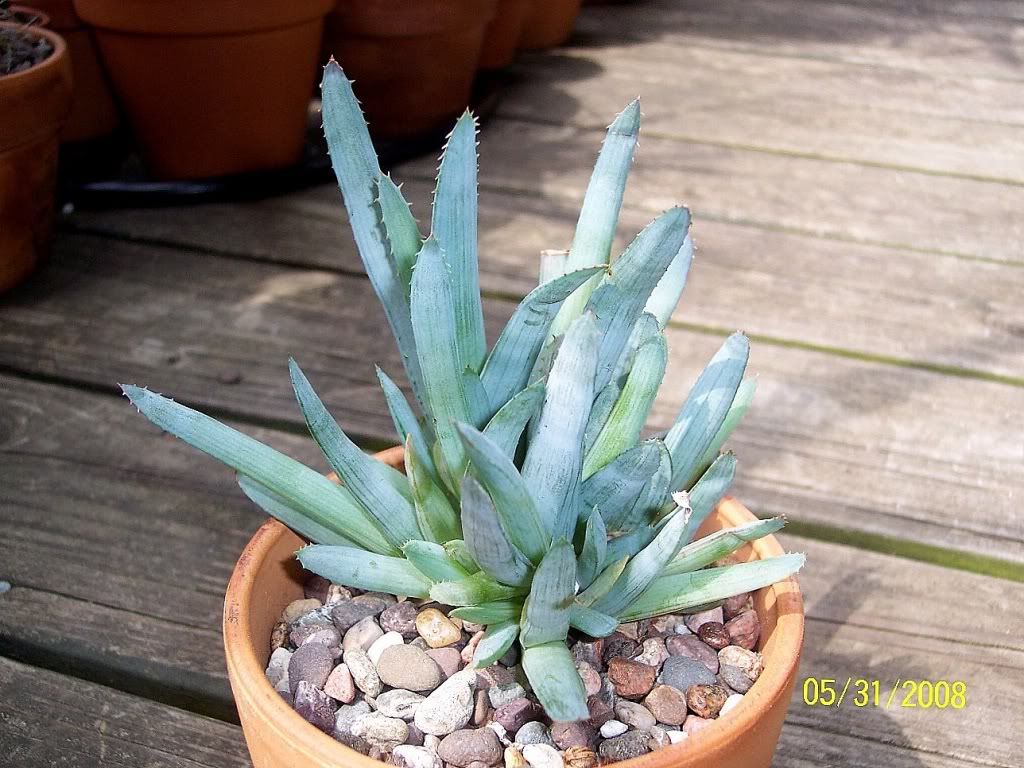 Agave attenuata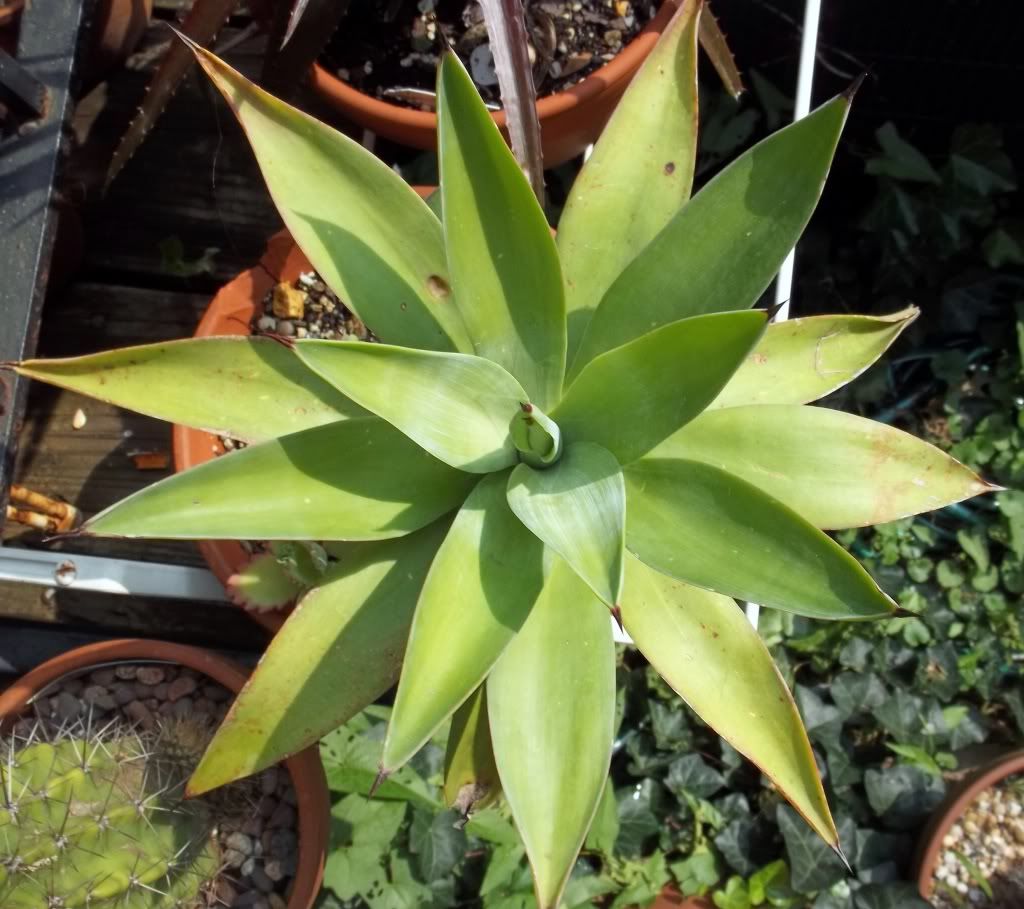 Agave attenuata "Kara Stripes"
Aloe brevifolia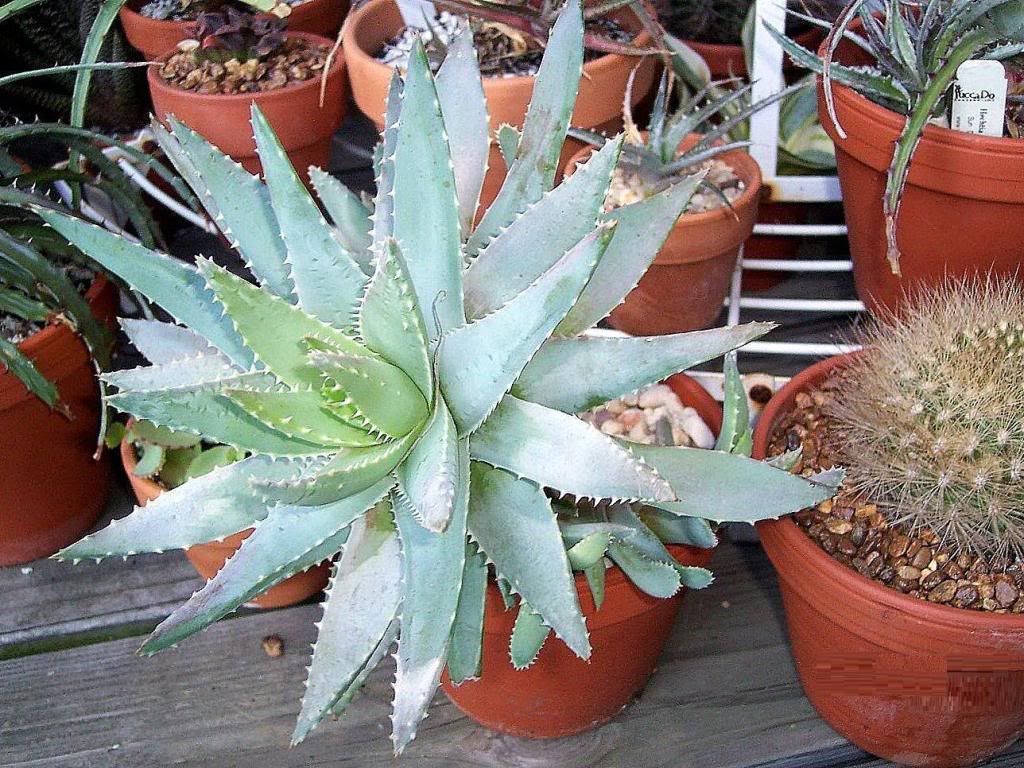 Agave scaposa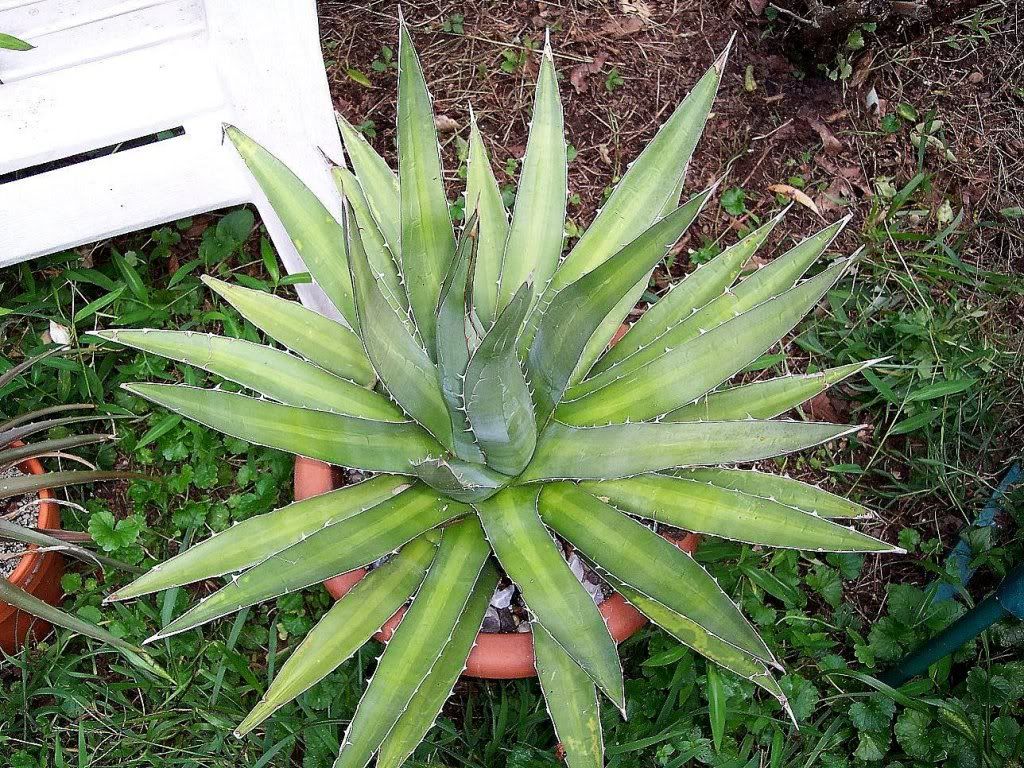 Gerrardanthus macrorhizus
Uncarina perrieri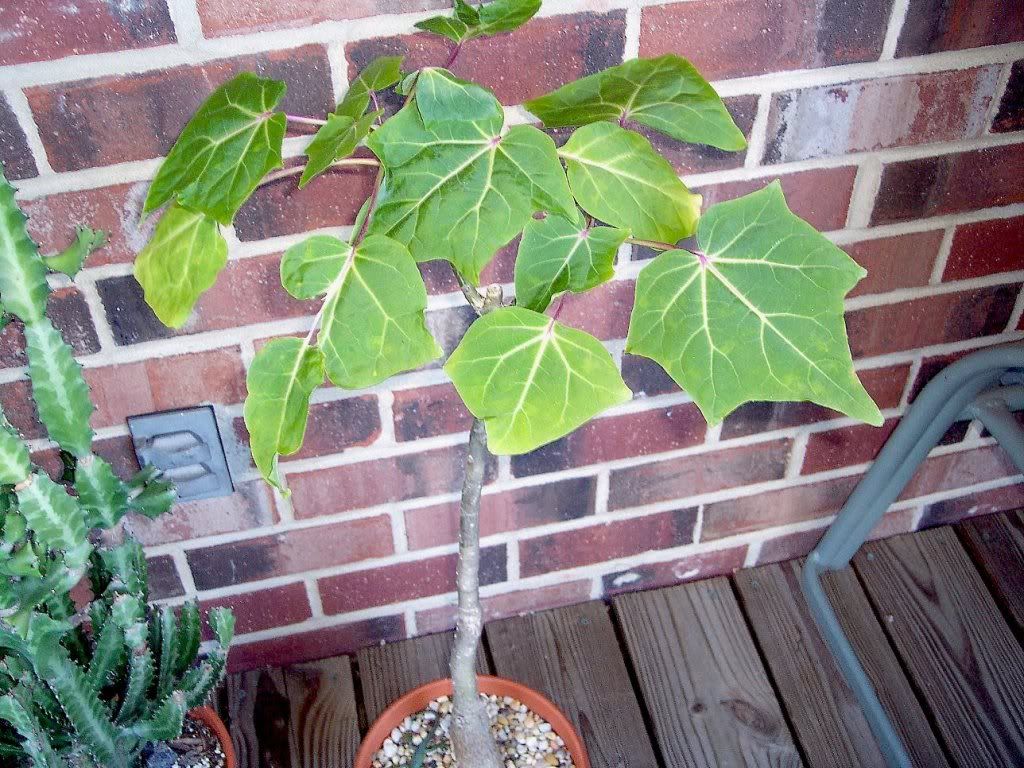 Bursera simaruba
DISCOCACTUS ARANEISPINUS
Melocactus azureus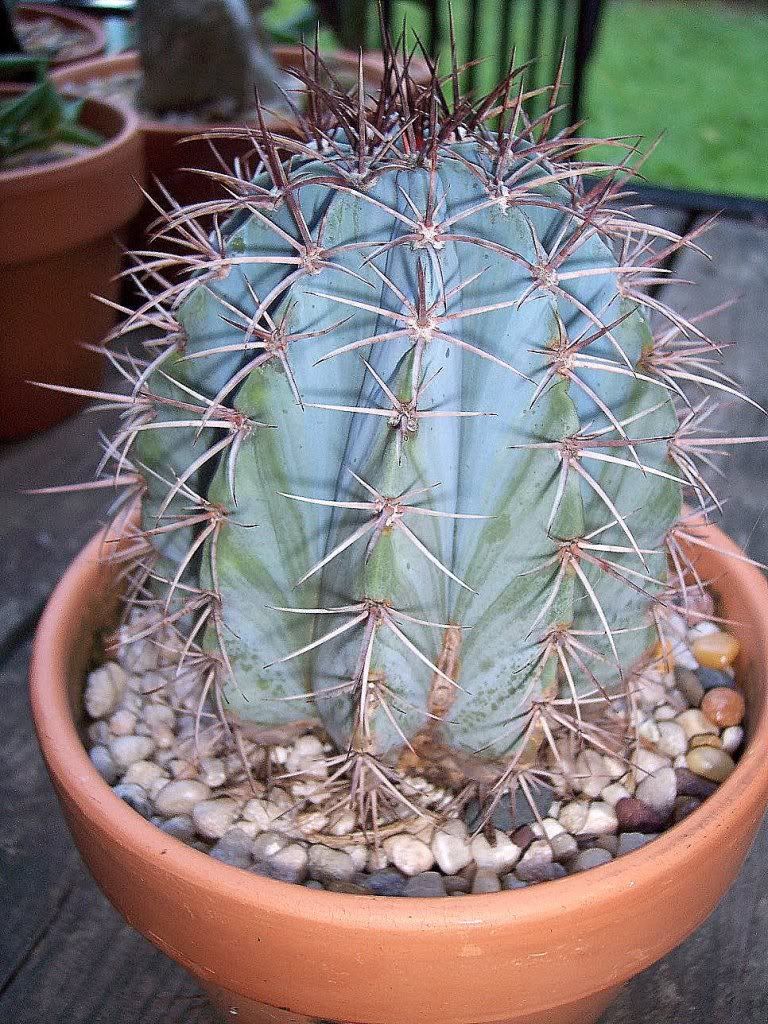 Euphorbia sp. aff. neriifolia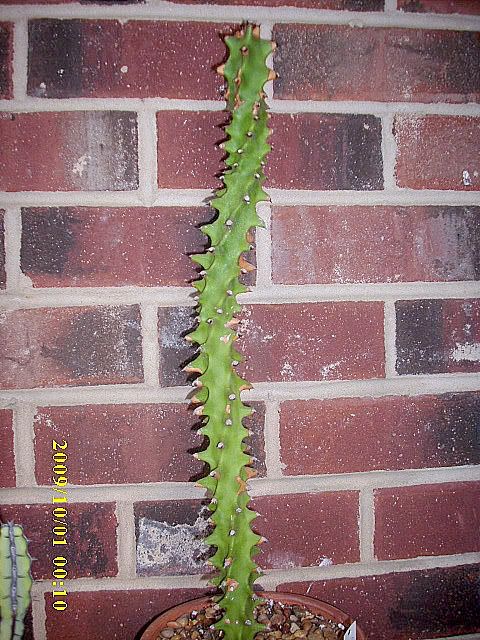 Euphorbia baioensis
Euphorbia pachypodioides
Adenium obesom
Dyckia Cherry coke
Hechtia aff. podantha
Dyckia platyphylla
Senecio fulgens
Sansevieria patens
Sansevieria francisii
Sansevieria roxburghiana
SANSEVIERIA FISCHERI (SINGULARIS)