Brakelight plantlets ... how to root?
roselee z8b S.W. Texas
February 19, 2014
A dear Texas lady who comes to the San Antonio Plant Swap mailed three Red yucca Brakelight plantlets that had formed on stem of her plant after blooming. She purchased it last year. I'm thrilled!
I've read that they don't form seeds, but hadn't heard anything about plantlet formation. My regular red yucca produces seeds only. So I won't be removing the stems too soon after flowering if this proves to be a habit of the brakelight cultivar and I want more plants at that point.
What's the best way to insure they root? Should the cactus soil in the pot be moistened or dry? Or should they go in soil at all before roots show? Light shade? I have root tone if that would help.
Thank you!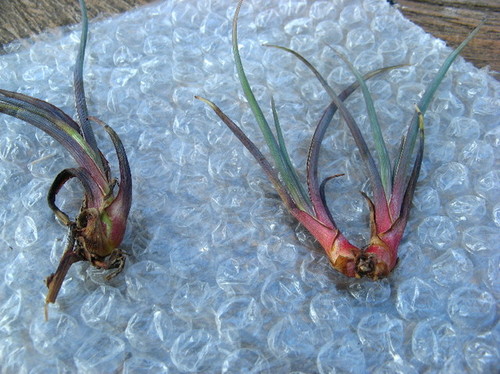 This post was edited by roselee on Wed, Feb 19, 14 at 20:14