Please ID this cat on Sprengeri type fern ...
roselee z8b S.W. Texas
May 4, 2013
Here's the caterpillar...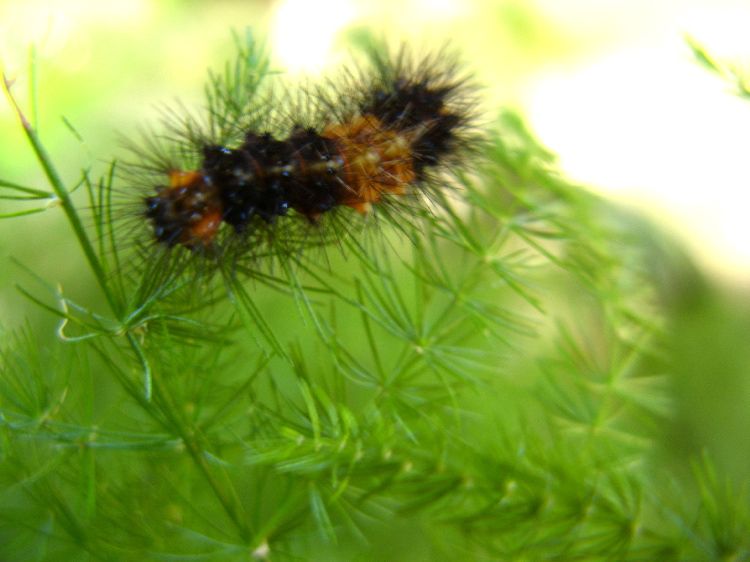 And here's the fern it's on. The name is often confused with other ferns ....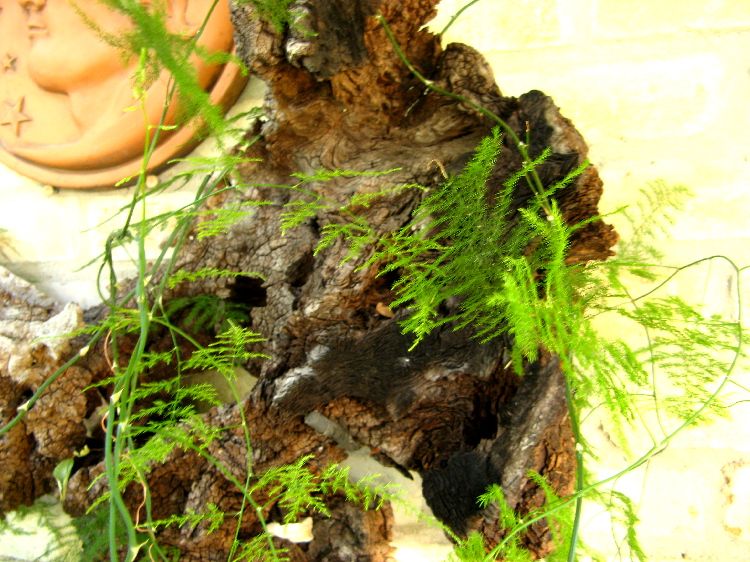 I never heard of a caterpillar using a fern as food so
I'm wondering if it fell out of the Youpon holly tree
that growing above it. If so I will put it back.
However, he's got a pretty good disquise fern wise as
he looked like a dead piece. A Cedar elm is
also growing near by. With all the wind we've had
he could have blown in from no telling where. There
are also live oaks and Spanish oaks in the
viciinity.
Thanks for your ideas.