Gulf Fritillary Eggs!
misssherry
(Z8/9SE MS)
May 29, 2011
This afternoon when I went out to my garden there was a female gulf frit nectaring on the big lantana bush. I knew right away she was a female, because she was obviously tawny colored. I found 5 eggs in a short time, so she's probably laid more.
I really love those gulf frits! They may be common, but you can't get much more striking than a newly emerged male gulf frit - they're nearly red!
The battery in my camera gave out, and I can't find the charger - I'll probably have to buy another one.
So here's a picture from last year of a male gulf frit -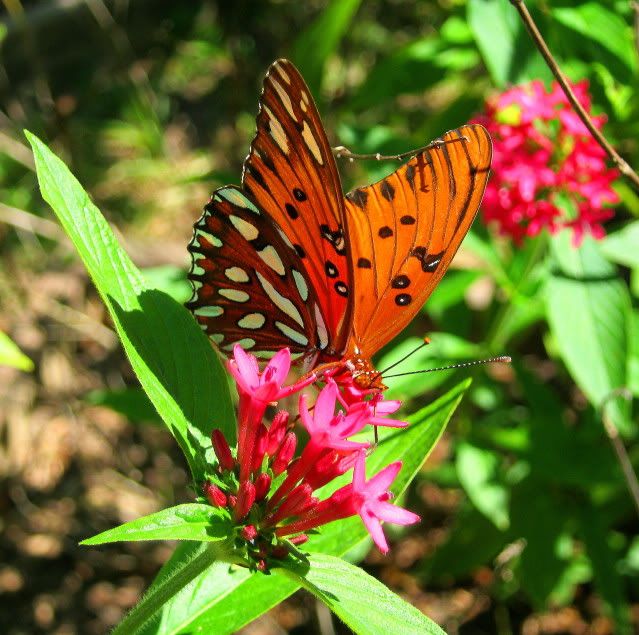 Sherry