A Few Pictures
misssherry
(Z8/9SE MS)
May 29, 2012
I played with the camera some today.
Here's a male spicebush swallowtail on Ellen's Blue butterfly bush -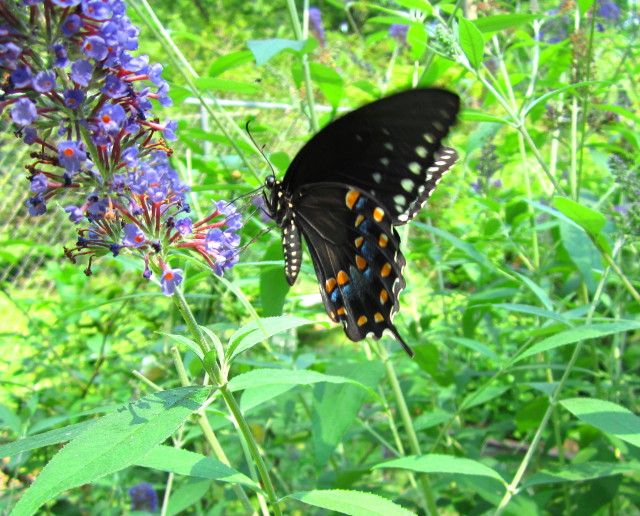 And here's a male pipevine swallowtail on the same bush -
I've got my own "pet" butterflies - red-spotted purples. They love to alight on my porch (where many of them were raised, I'm sure) the front steps, and the front yard. They've landed on me a few times, too -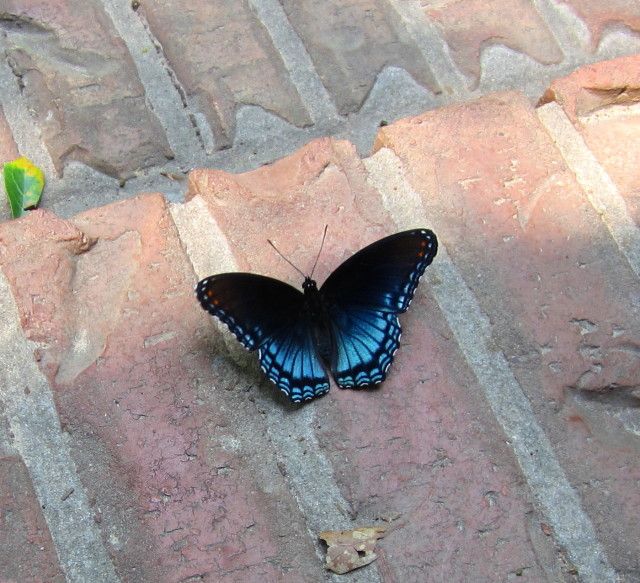 Considering that this is still May, and there are so many chrysalides still in the cages on my porch, plus who knows how many outside, this has continued to be a great lep year!
The tithonias/Mexican sunflowers made the first bloom today, so they'll undoubtedly give me many photo-ops!
Sherry