A Knobby for Al
jeffrey_harris
(San Diego, CA)
February 18, 2006
Ariole Al had previous shown his Tylecodon wallachii, a nice winter-grower. His plant was knobless, for the most part.
Mine, looking a little worse for transport and having undergone an unintentional limb amputation, is not as knobby as I had thought, but nonetheless has a number of protuberances.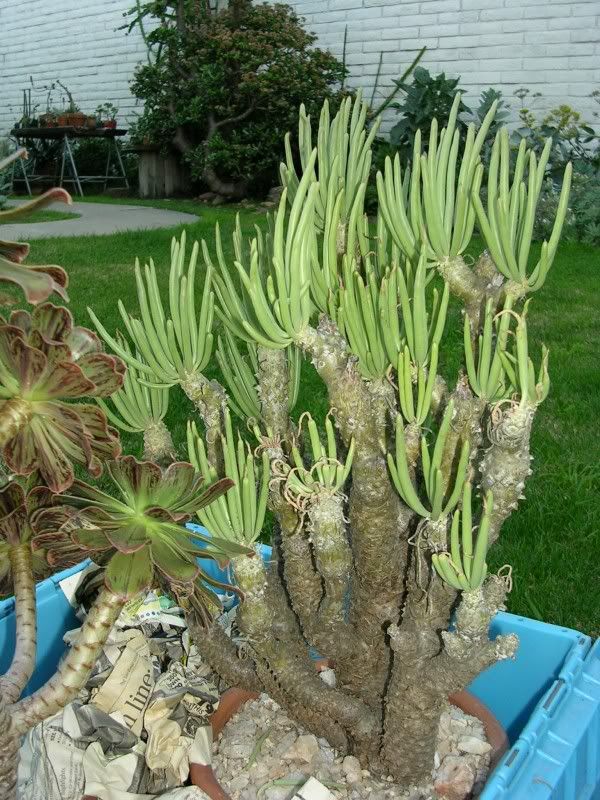 I'm hopeful that it will start to flower in several month.