noid labeled as hanging basket hatoria at hd
Joyce
(Zone 7b LI, NY)
February 11, 2006
Any ideas?
Rosemary Ro, when I tried to Google, your image came up but the link was broken, posted at GardenWeb. Do you have this and do you know what it is?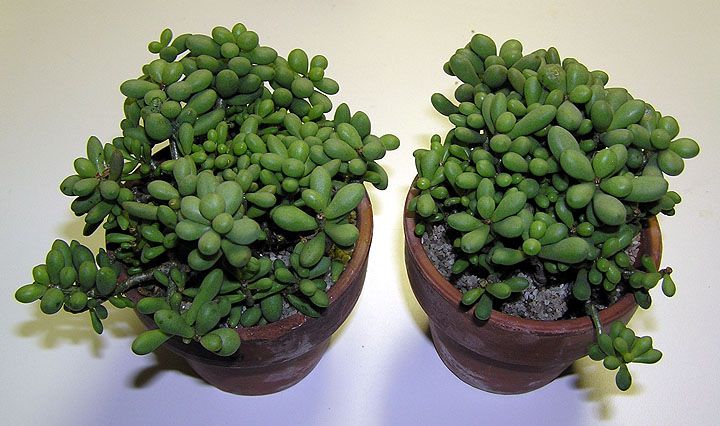 I bought 2 for $3.99 each, planning on doing succulents in my front walk urns this year, want a trailing succulent to spill over the edges. This is how they looked last year but I had to water them about 5 gallons each every day.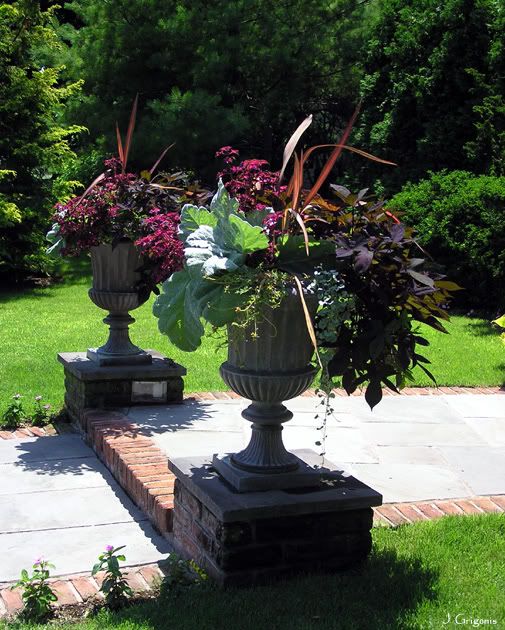 I'll leave the New Zealand Flax (alive and well in the garage right now) as the centerpiece, but wanna do foliage succulents all around the New Zealand Flax.