OT: So Stinkin Cute!!
sultry_jasmine_nights (Florida 9a)
March 26, 2011
Look what I found in the coop the other day when I went out to feed my Key Wesy Chickens. I had 2 momma hens that went broody (sitting on eggs) a few days apart. They decided to start hatching chicks on the same day lol. The one on the left has 5 so far and the one on the right has 3 but a few are hiding under her wings. Sorry for pic quality I had to stand outside the gate because these girls will seriously remove something from my body if I try to touch thier babies LOL!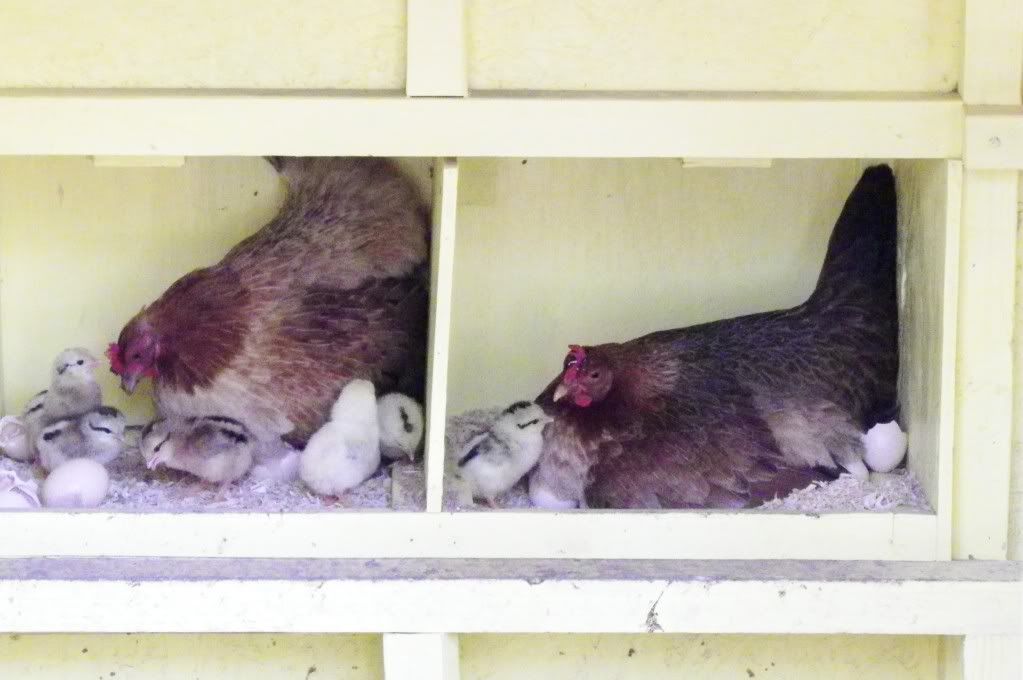 She says, "What you looking at?"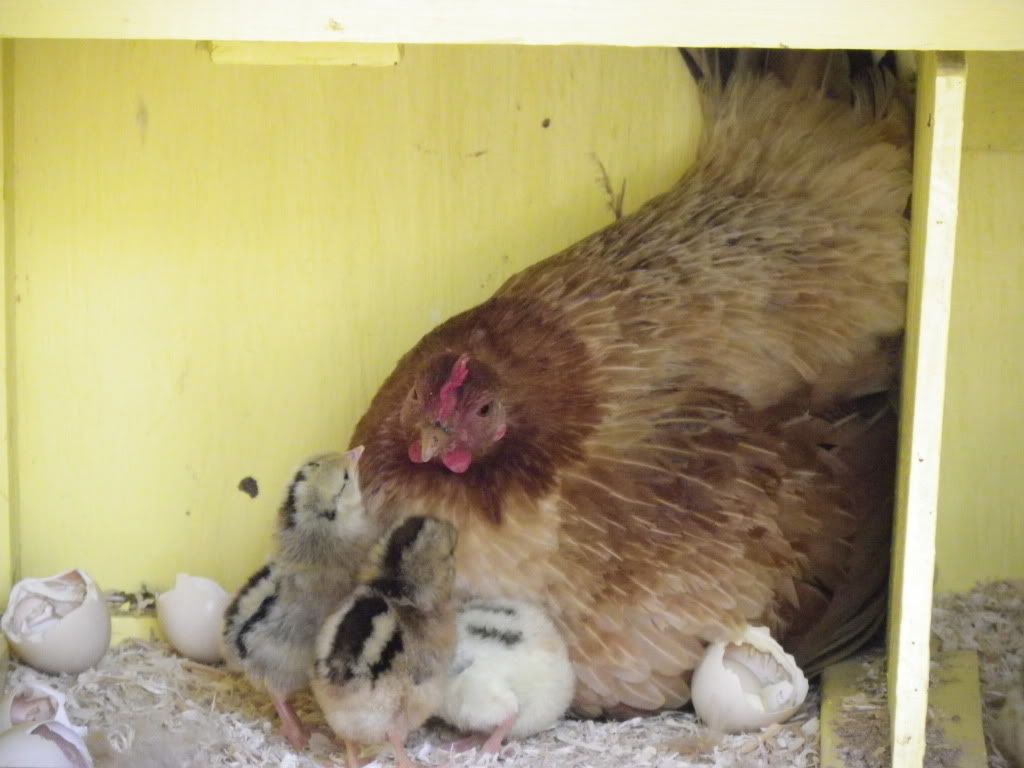 Moms are fun to climb on :)