Experimenting with Grafting on Adeniums
rjj1
(Norman OK Zone7)
May 10, 2006
Those of you that have bought imported grafted Adeniums are probably like me in being frustrated with the lack of quality grafting on these mass produced plants.
I decided to learn how and see if I could do better. Mt first 20 or so were the wedge grafts. Yuck! Easy to do, but nasty looking.
About 2 weeks ago I just took a seedling and similar sized scion, cut both at a 45 degree angle, and used scotch tape to hold them together.
Here is the result. I doubt the graft will be noticeable by seasons end.
This is the bloom grafted on the seedling.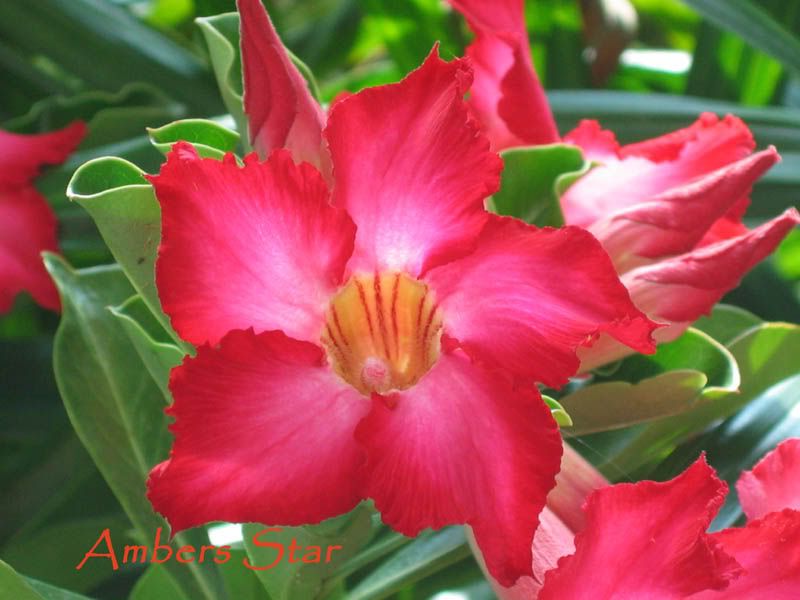 randy