My Succulent Urns
Joyce
(Zone 7b LI, NY)
May 30, 2006
Hello everyone!
I finally got around to planting my front walk entrance urns.
(been battling breast cancer, doing Chemo right now)
Got a bunch of cuttings and 'shares' from friends.
(even got a mystery box, still don't know who it was from...but THANKS!)
Here is what they looked like when I finished them yesterday.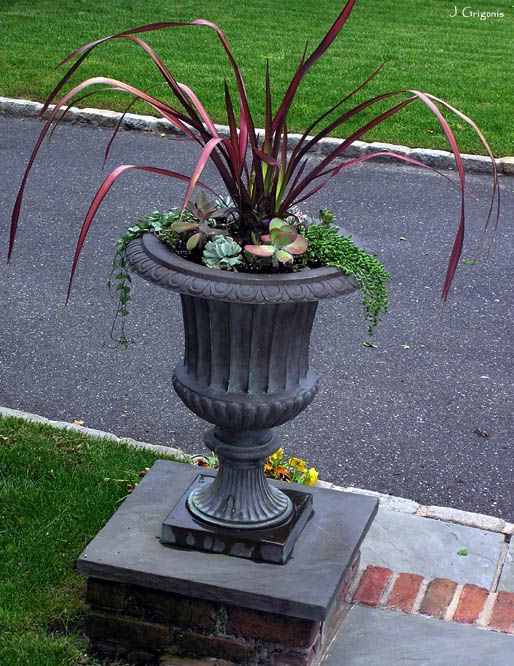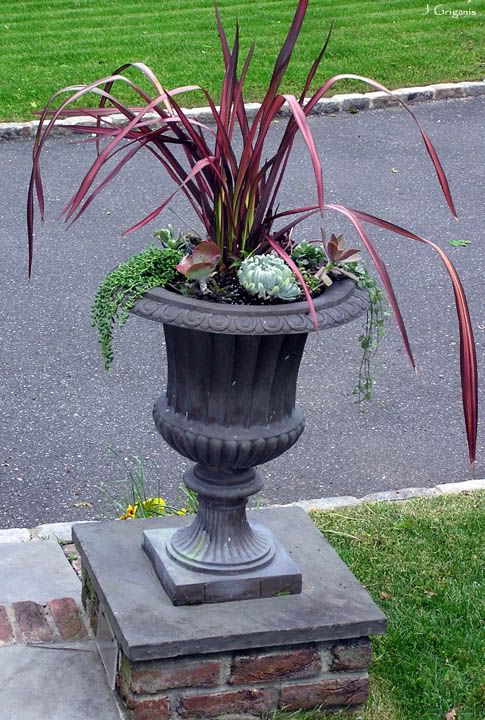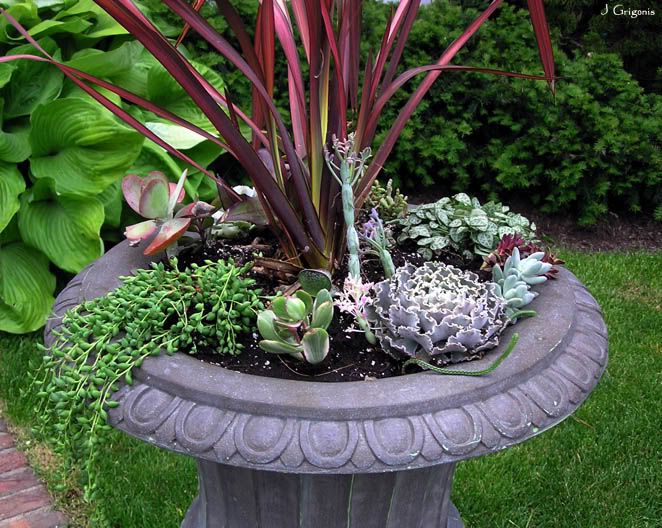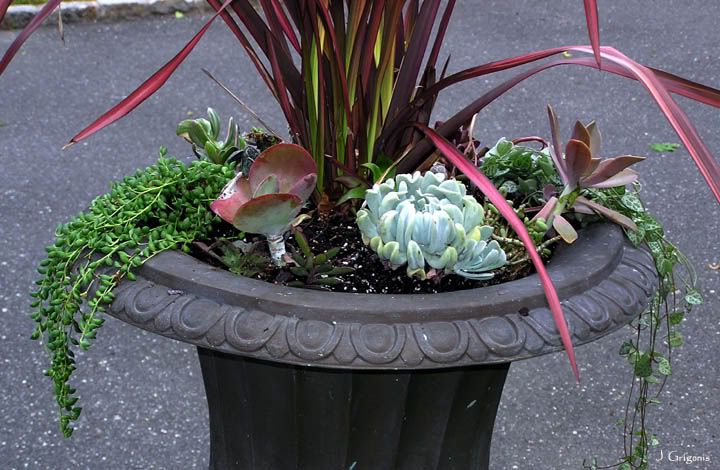 Can't wait 'til they fill out a bit. :)