Euphorbia
I received this Euphorbia, no tag on it. I think it is E. flanaganii cristata - comparing to one I already have with that name (exactly E. flanaganii cristata 'Green coral') - EDITED: it is Euphorbia lactea cristata variegata>
This one is grafted & really top heavy. I am thinking to cut the rootstock to maybe 1/3rd or even 1/4th & replant.
The rootstock part is really too tall, approx. 7".
Would the lower part of rootstock continue growing? (one with the roots now).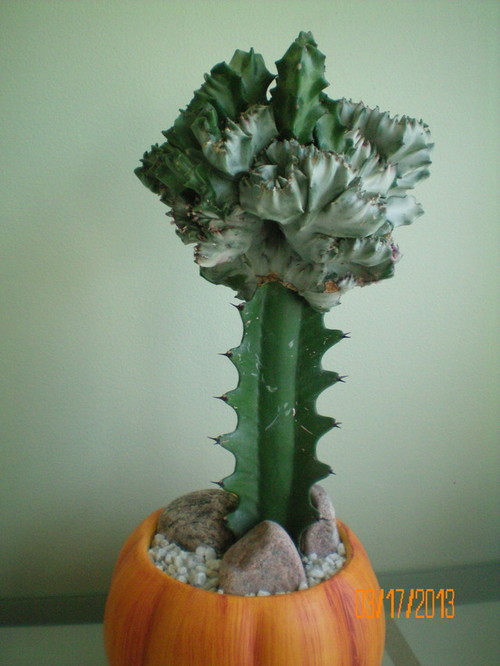 This post was edited by rina_ on Sun, Mar 17, 13 at 18:10