Sunday 5/27 to Brenda
Holy cow Brenda!!! You've got some EXCELLENT photos!! If you told me awhile back you had dial up I wouldn't keep dragging on posts on threads when I've attached huge photos on one! What beautiful plants you've got growing and flowering! I like plants but anything that flowers I really am in love with!
You haven't seen how crammed I've got the other flower bed! LOL* That's why I said that other flower bed defeats me. I wanted both to match and they can't, different micro climates in each. The one I'm showing even gets boggy at the bottom. We're going to replace the brick hopefully soon with a continuous cement border. You can't see halfthe plants I have growing in this pic though.
I'll post a pic of the other one but shrink it some.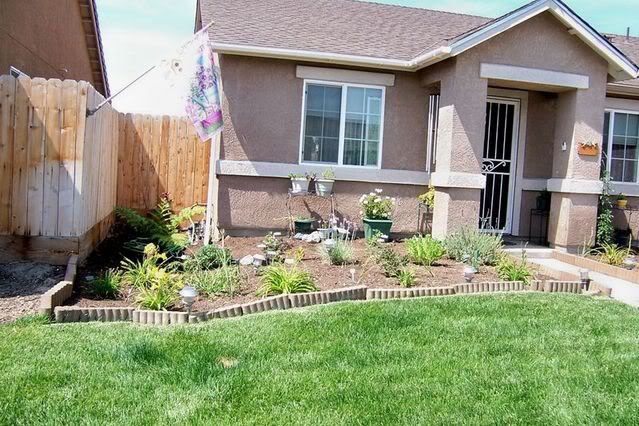 Now when everything matures in this one, it'll be crowded! There are two large roses at the back that are just about 10" high now but they'll be about 5' tall when they're grown. When that happens all the planters will come out from under the window. The front of the bed is ringed in daylillies as supposed to and there's a spiderwort in there too:)
Is this size pic easier to bring up on your computer or no difference?