Roses In My Garden
Here's a bright little mini rose:
The spider mites ate this down to bare canes 6 weeks ago or so. Now it's come back, still got a ways to fill out but the roses are true lavender for the first time since I got it last year.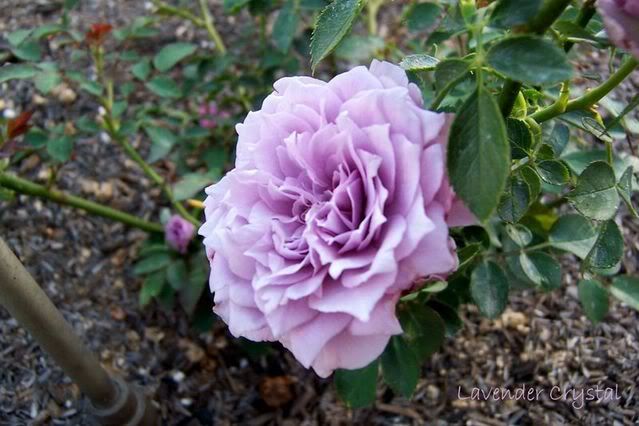 This is one of my new little climbers, it's actually about 3' wide, only the bloom is showing though.
It's really hot out today, so I'm sitting here with my blended mocha letting my fingers do the walking for me:)
No Brenda that insect doesn't have a waist, he's pretty much the same size all up and down and has both wings folded on his back. Makes me really decide to wear gloves in the garden before sticking my hands into dark unseen, unknown territories!
My book says that Summer Carnival is supposed to be 5-6' tall with double 4" flowers. That's all it says about your variety. You got gyped, maybe it'll increase. Maybe it will next year. I have a rose that was a single petal last year, this year it's a single double... Last year it had 7 petals, this year it has like 15. Beats me what Mother Nature does, or it could be reverting to something else.