Large Jade #1 whack
greenclaws UKzone8a
March 28, 2014
OK folks, I've done it, well partly. For starters I've removed all of the leafy bits so that I can see what I'm doing...hopefully, so please stay with me for this as with your help I'm sure I can improve things. Decided to put this into a separate post so I can go through the progress of #1and #2 easily with you.
I know I spoke of the 'one apex/trunk' vision that Al recommends but I think I want to keep #1's multi-trunks as they are as it looks balanced to me. I think to transform this into a single trunker would be way too difficult and I would loose too much of its 18 years growth.
I was amazed at all the errr, 'potential' cutting material that found it's way into the bowl...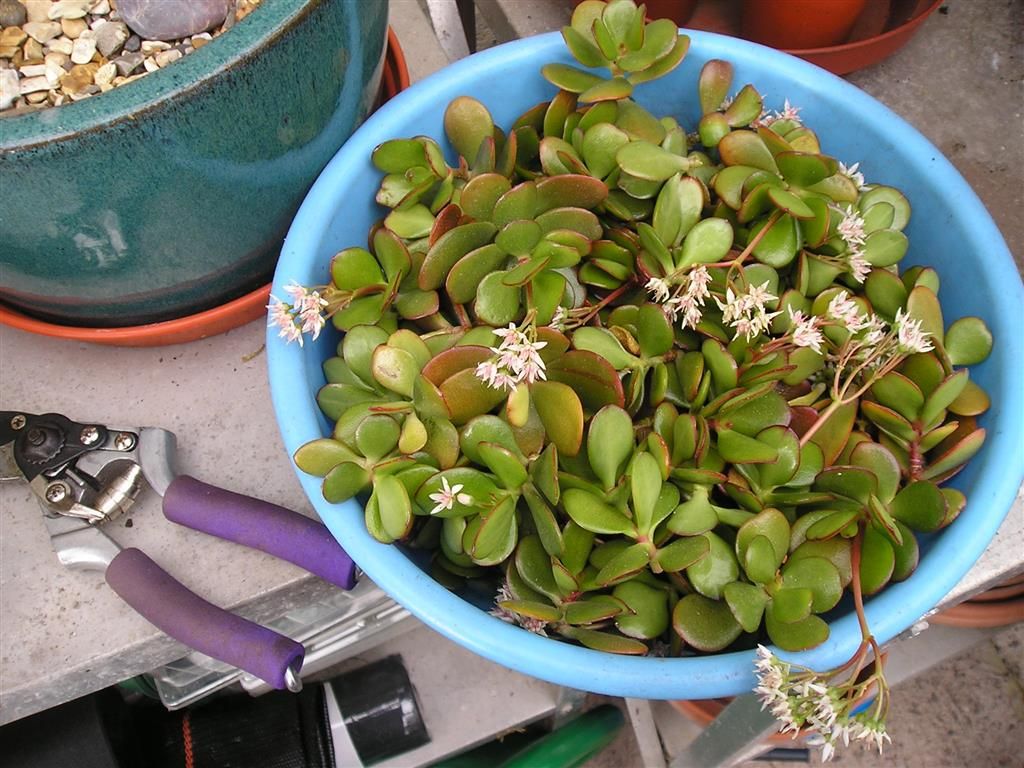 here's the poor thing after the initial chop....not a flower cluster in sight, apart from in the bowl above ;(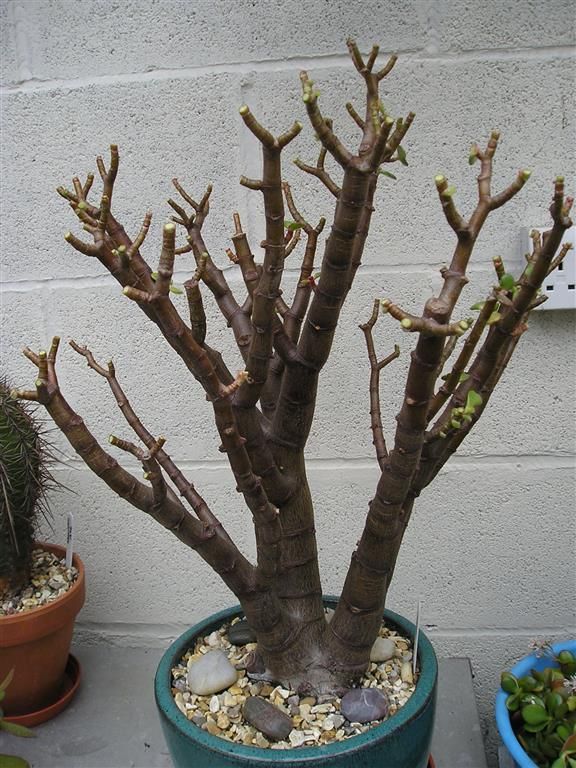 from another angle...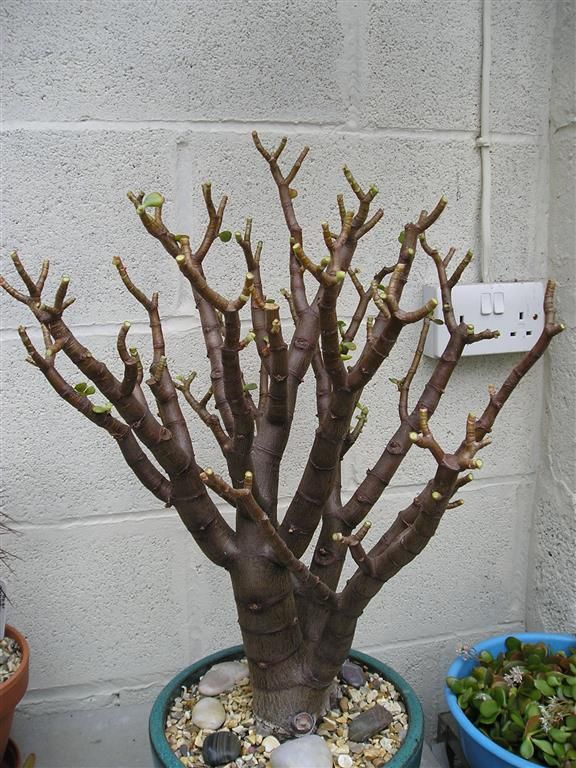 Gill UK