Suprises of Spring
matt15
(Brisbane)
October 31, 2009
Just thought i'd share some pictures I took yesterday. It's amazing how many suprises have popped up in my garden since Spring arrived. Gardening would have to be one of the most satisfying and positive hobbies one can create with the exception to Kerry's frost story.
Please if you have any simular photos post them here as i would love to see them.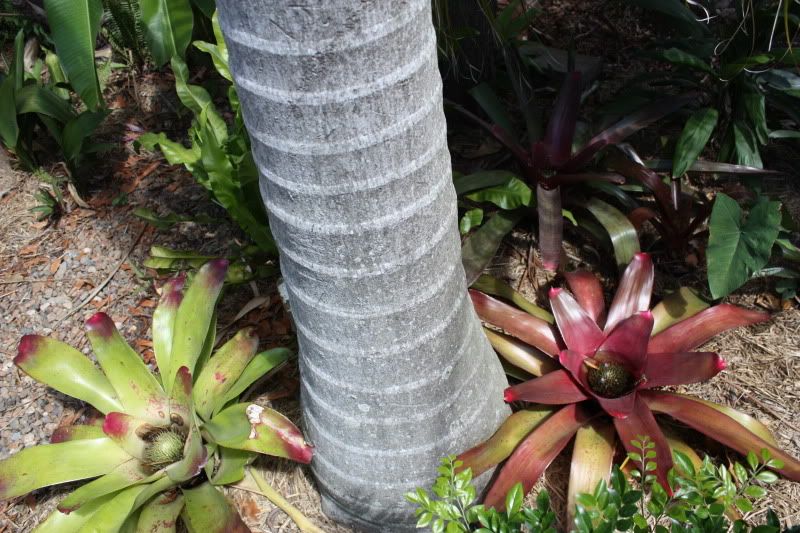 Nev this is a simular parent for the Neo Concentrica Hybrid I sent you.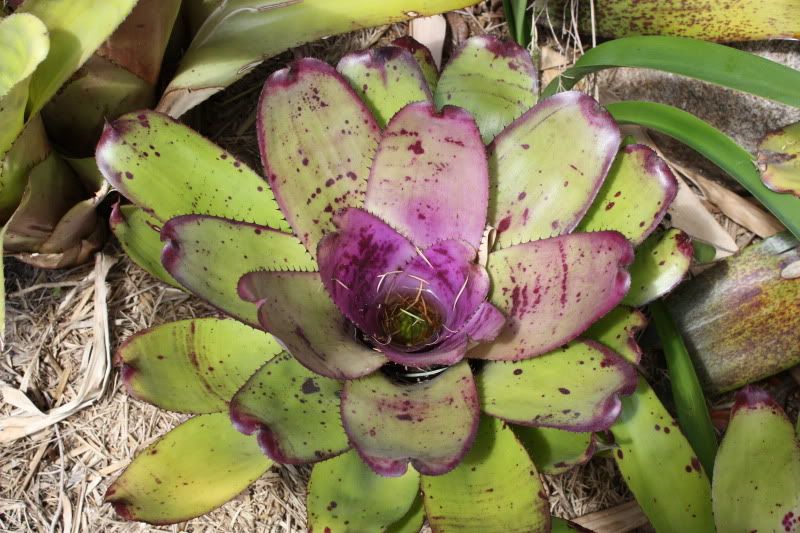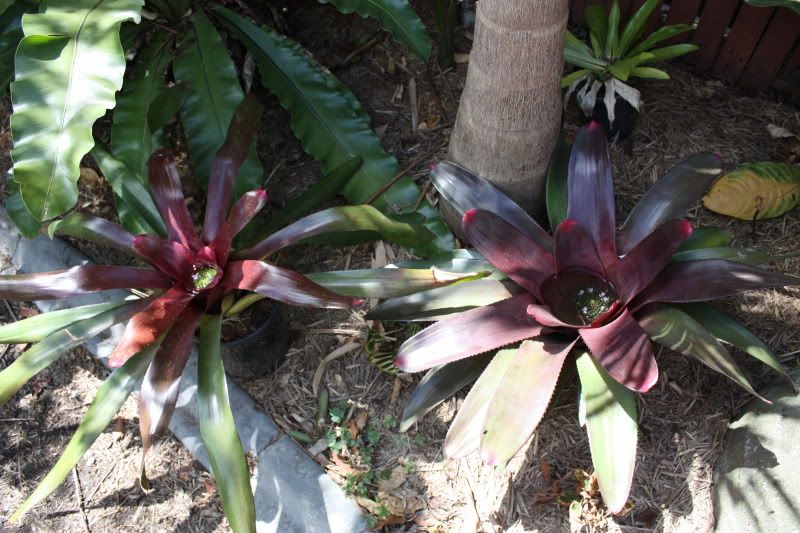 I won the below Neo Pride of Ipswich at the recent Qld Brom Society meeting. You should have seen the jealous look on Rick's face :)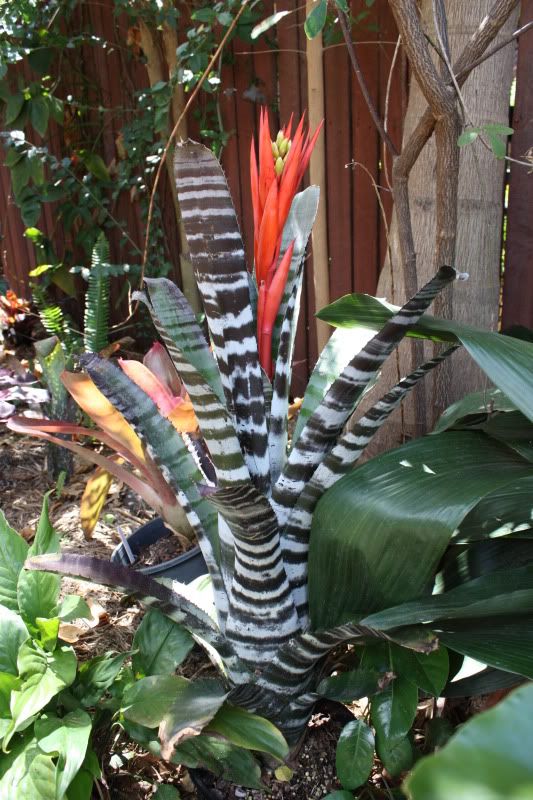 My brand new shade house. As per another thread here i'm still sourcing materials for the table tops but the shelving u see here is courtesy of CrazyClarks giveaways.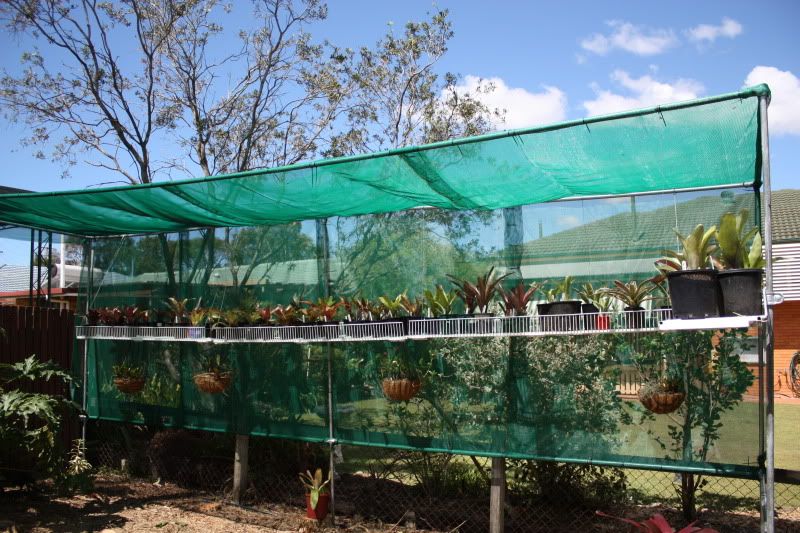 Does anybody know what this Neo is? It's in a very shaded position receving very little light. It's quite large and is almost in full flower.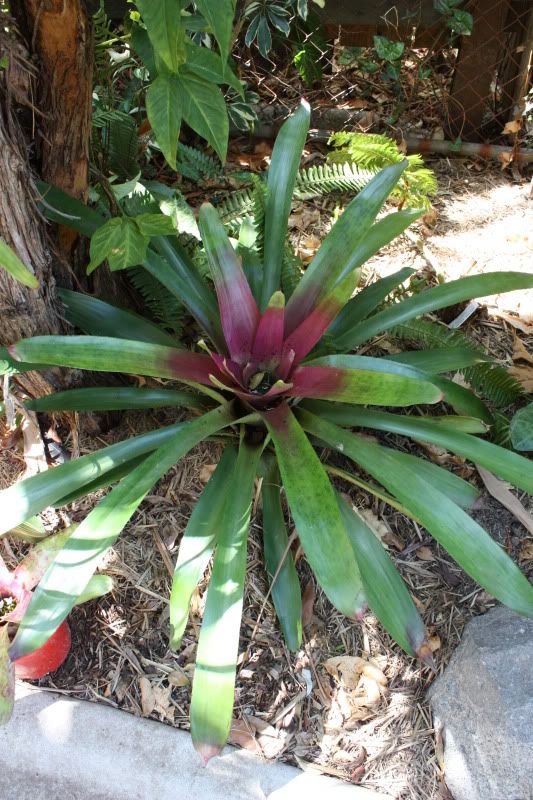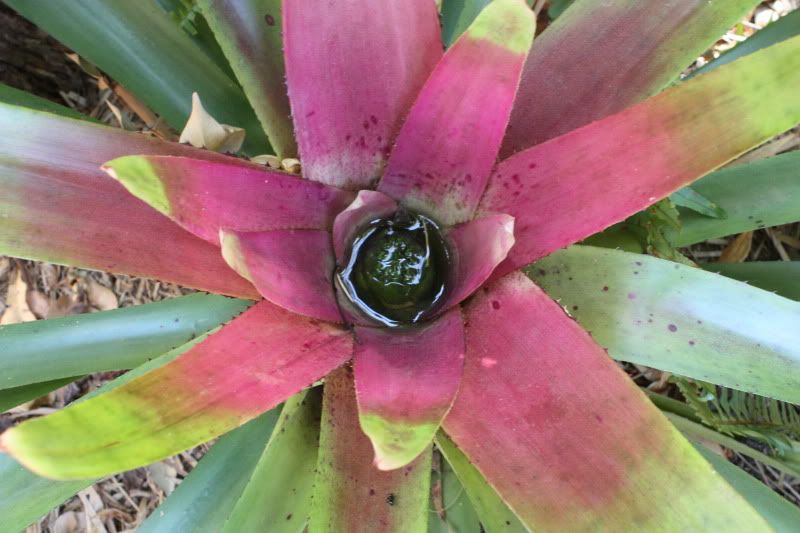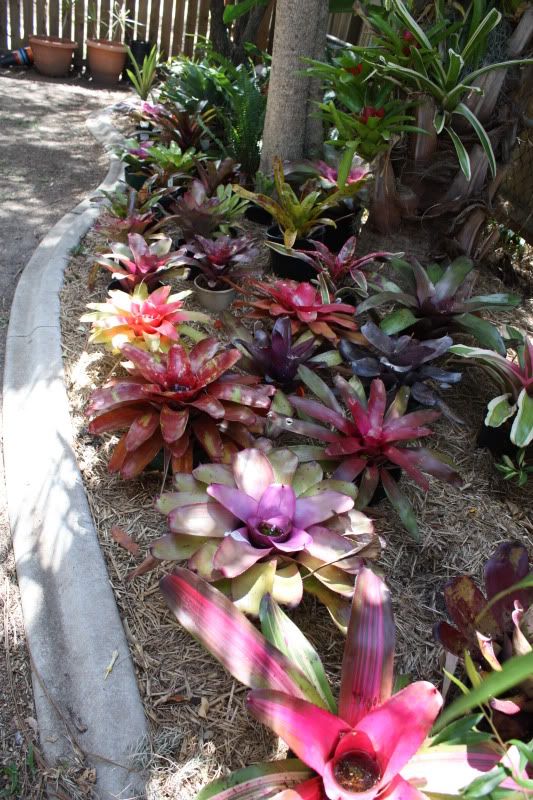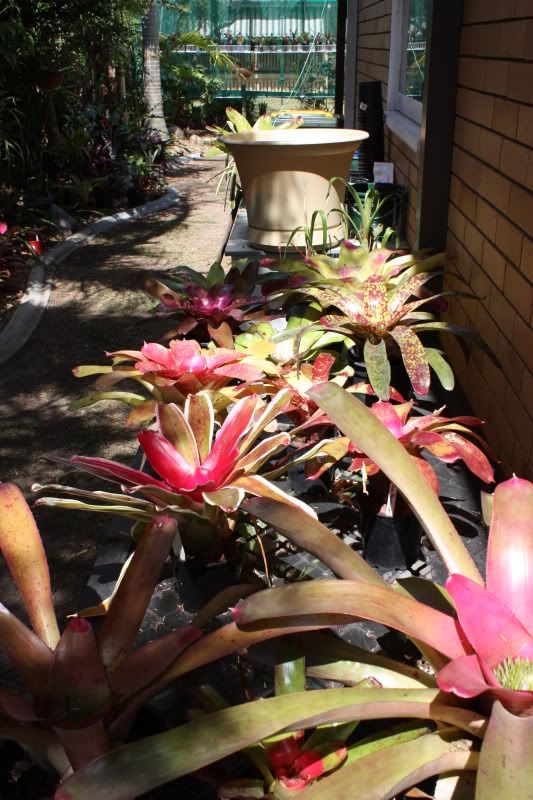 This is my first ever Alcantarea to flower and she's a beauty.